COVID-19 Second Wave Preparations: John Hopkins Study Says Pulse Oximeters Useful For Home Monitoring Of COVID-19 Patients
COVID-19 Second Wave Preparations

:
Researchers from John Hopkins University School of Medicine in a new study have found that it is useful for a pulse oximeter to be used at home to monitor COVID-19 patients.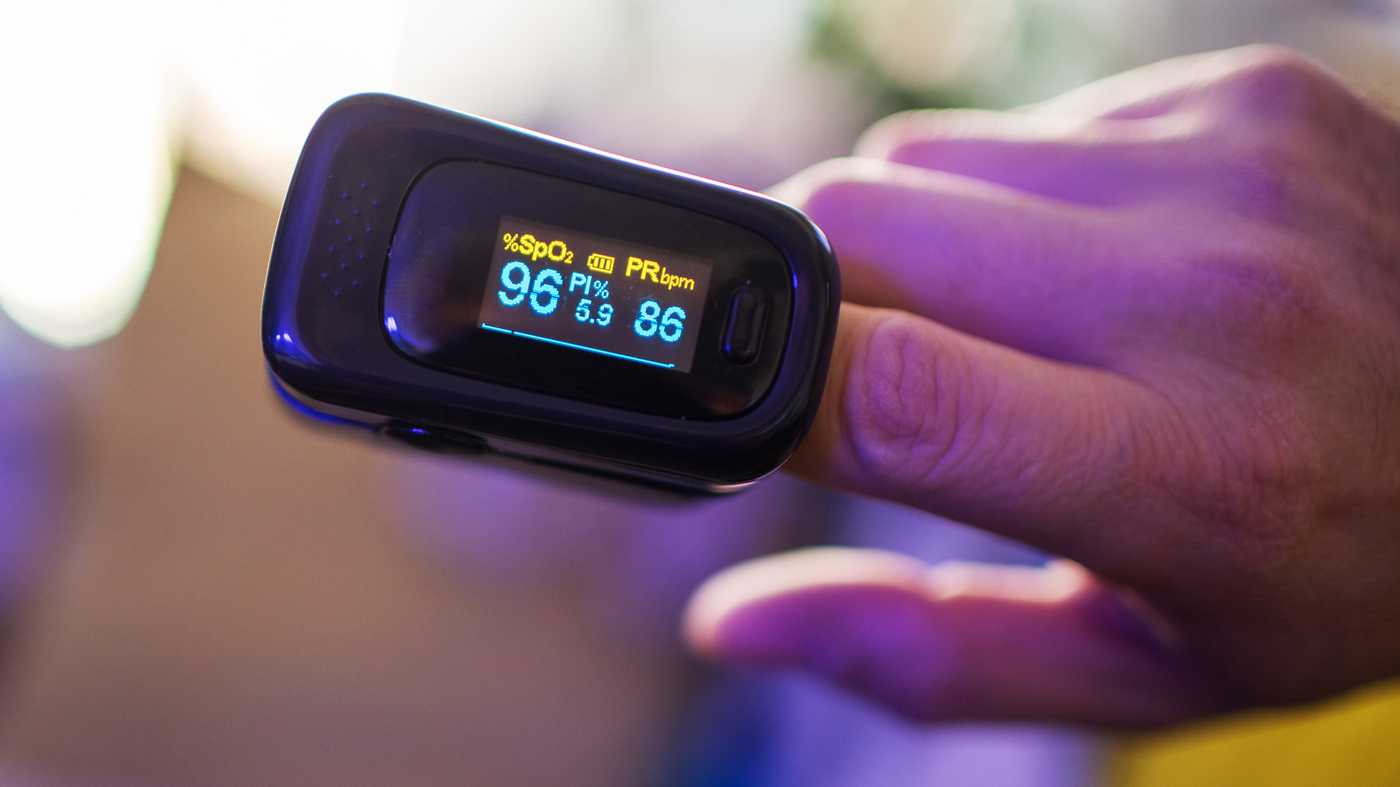 The study was published on a preprint server and has yet to have been peer-reviewed.
https://www.medrxiv.org/content/10.1101/2020.09.01.20184937v1
Accordingly a pulse oximeter could be a useful addition to the home medical cabinet when someone has COVID-19 but is not sick enough to be hospitalized.
The team of researchers from Johns Hopkins Health System studied 118 adults age 40 and older who had a positive COVID-19 test but were well enough to be sent home to recover. Study participants checked oxygen levels at home using a portable home pulse oximeter.
Study leader Dr Paul Blair "When the oxygen levels started to drop, persons were at higher risk of needing to be hospitalized."
He added that for patients with COVID-19, especially older individuals and those at increased risk because of medical conditions, a home pulse oximeter may be a worthwhile tool.
It was observed that half of the patients still had symptoms more than 20 days after their diagnosis, and roughly one-third were still not back to normal after a month.
Weakness and fatigue were especially persistent, the researchers reported.
Thailand Medical News research team had already recommended the usage of pulse oximeters for home use in the COVID-19 pandemic setting since April 27
th
2020.
https://www.thailandmedical.news/news/covid-19-tips-oximeters,-a-potential-home-tool-to-monitor-progress-of-covid-19-symptoms-from-mild-to-moderate-and-to-detect-covid-19-pneumonia-early
But as usual and unfortunately, the West who think that they are so smart will not accept recommendations from the East even though many are dying in droves till it takes like about 4 months later for their Western experts to come to the same conclusions!
As a final recommendation, Thailand Medical News suggest all individuals in America and Europe who might be at high risks in the next few months in the coming second wave to start stocking up on essentials including pulse oximeters, thermometers, glucometers. home use blood pressure machines, home use oxygen concentrators, NSAIDs like paracetmol and celebrex, famotidine, colchine, dexamethasone, melatonin, Vitamin D, Milk Thistle, extract, tetracycline and aspirin (for a complete list keep on checking on our next few articles) keep them all as standy emergency drugs and equipment that is to be used only with a doctors guidance using telemedicine apps as when the next wave comes, the public healthcare systems in these countries are likely to collapse.
For more on the
COVID-19 Second Wave Preparations
, keep on logging to Thailand Medical News.
&a mp;nbsp;