Trichomonas vaginalis is a protozoan parasite that is characteristically found in the human urogenital tract. It is responsible for the most common non-viral, sexually transmitted infection around the world. A plethora of techniques may be employed in the detection of this condition, ranging from just clinical diagnosis to specific laboratory-based testing.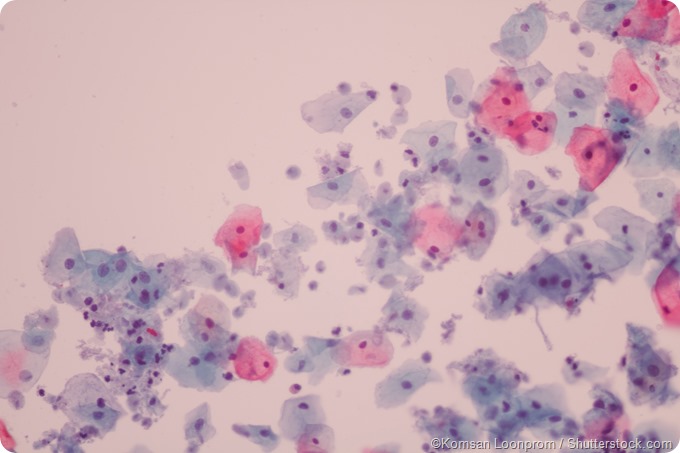 Clinical diagnosis is adequate for women with symptoms of infection (primarily itching, discharge and vaginal odor). Furthermore, laboratory-based diagnostics do not provide immediate results so no specific treatment can be provided to the patient before the end of the consultation.
Still, the capacity to isolate organisms, employ various molecular technologies, test for multiple pathogenic organisms that are often found together, or even run large batch sizes may ultimately result in economies of scale and concomitant medical data that supports the use of such tests in many different settings.
Microscopy as the most affordable tool
In the diagnosis of trichomoniasis, wet preparation microscopy is still the most commonly employed diagnostic test. An appropriate swab is used in order to collect the material from the vaginal fornix, which is then placed into a small amount (approximately 0.5 to 1.0 milliliters) of normal saline. A drop of this saline preparation is deposited on a slide for microscopic observation with a 40× objective.
Trichomonas can be recognized in the preparation as it shows a distinguishing asynchronous motion known as a quivering or twitching motility. Due to its size, that is similar to white blood cells (which are often present in specimens taken from patients with a discharge), precautions must be taken to ensure that the observed organism is really motile.
The comparison with some newer diagnostic assays shows that wet preparation microscopy is 35 to 60 percent sensitive (even in symptomatic women), but this also depends on the expertise of the microscopist. Nevertheless, an observation of motile Trichomonas vaginalis is highly specific and, hence, quite useful for determining the adequate course of treatment.
Culture techniques
Fortunately, better alternatives to microscopy are available in our diagnostic armamentarium that are able to detect more infections and can be used regardless of the presence of symptoms. One of them is trichomonas culture by using a modified Diamond medium, which is considered a traditional laboratory-based test. Such cultures are microscopically assessed by preparing a slide from a drop of the culture medium every day for up to seven days.
A substantial advancement in culturing was seen when the InPouch system became available. This system contains culture medium in a specific pouch that can be positioned on a microscope stage; this way the entire volume of the trichomonas culture can be appraised for the presence of this parasite.
Non-culture and molecular tests
Non-culture tests often provide a higher sensitivity and specificity for the detection of trichomoniasis since there is no longer a need for viable organisms.
The first non-culture-based test for Trichomonas vaginalis that was commercially available was the Affirm VPIII. This assay is based on DNA-probe technology to detect the genetic material of three different organisms – a bacterium Gardnerella vaginalis, a fungus Candida albicans, and a parasite Trichomonas vaginalis – in a single vaginal swab.
Very soon after this breakthrough, the Food and Drug Administration (FDA) in the US approved the first nucleic acid amplification test known as the Aptima TV assay which was able to utilize samples collected for gonorrhea and chlamydia screening. This was followed by a fully automated, high-throughput system with an assay for Trichomonas vaginalis: the Viper XTR system based on strand displacement amplification.
Although high-throughput platforms available in reference laboratories may aid in cost savings, there are associated time requirements and shipping costs which make testing in small local labs a more attractive option for the patients and clinicians alike. The aforementioned Affirm assay is one example of a test that might be introduced to an onsite laboratory.
In conclusion, testing for Trichomonas is currently entrenched in clinical routine and has the propensity to become even more commonly utilized as the assays continue to improve both in their accuracy and convenience. As we can no longer afford to continue disregarding this parasite by not screening patients at-risk and pregnant women, there is definitely the need for better tests.