Marburg Virus News: Marburg Crisis Escalates As Virus Now Spreads To Cameroon. Suspected Cases Reported In Gabon And Republic Of Congo!
Marburg Virus News
: The Marburg virus crisis is now escalating from the initial outbreak that was reported two days in Kie-Ntem province of Equatorial Guinea as the outbreak is now spreading to neighboring countries in the African continent.
https://www.thailandmedical.news/news/breaking-news-who-convenes-emergency-meeting-after-marburg-virus-outbreak-confirmed-in-equatorial-guinea-with-9-dead-and-many-infected
The Marburg virus that has a fatality rate of about 88 percent has now been detected in Cameroon with two cases identified.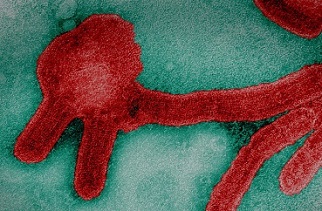 Health authorities in Cameroon late Tuesday confirmed the two cases of Marburg disease in the border commune called Olamze.
The public health delegate for the region, Robert Mathurin Bidjang, told media on Tuesday night about the detected cases.
While Equatorial Guinea officially declared its first outbreak of the deadly Marburg disease on Monday after 9 people died, many more in ICU and about 200 quarantined, Cameroon is declaring its outbreak today after the first two cases were confirmed by laboratory diagnostics.
Bidjang told media during a meeting at Cameroon's capital Yaounde, "On the 13th of February, we identified two case of Marburg virus infections. These are two 16-year-old children, a boy and a girl, who have no previous travel history to the affected areas in Equatorial Guinea."
He added that another forty-two individuals who came into contact with the two children have been identified and contact tracing was ongoing.
As a preventive measure, Cameroon has suspended all border activity with Equatorial Guinea.
Marburg Virus News
reports have also emerged that in nearby Gabon, 5 cases of suspected Marburg virus infections are being investigated and awaiting laboratory testing results. The suspected individuals are currently hospitalized and under quarantine.
Other reports have also emerged that there are suspected cases of Marburg virus infections in the Republic of Congo after 3 individuals presented with symptoms had confirmed that they had recently travelled to Equatorial Guinea.
The WHO or World Health Organization had earlier stated that it was increasing its epidemiological surveillance in Equatorial Guinea and re-deploying COVID-19 teams to the area.
Dr George Ameh, WHO's country representative in Equatorial Guinea told media, "Surveillance in the field has been intensified. Contact tracing, as you know, is a cornerstone of the response. We have redeployed the COVID-19 teams that were there for contact tracing and quickly retrofitted them to really help us out. We're working on a 30-day response plan where we should be able to quantify what are the exact measures and quantify what are the exact needs."
Many local physicians in Cameroon are warning that due to lack of access to fast laboratory testing and proper diagnostics coupled with lack of education among the masses about what initial responses and safety precautions to take when a person is suspected of contracting any deadly viral disease, the spread of the Marburg virus expected to intensify.
To date there is no cure or approved antivirals to treat Marburg virus infections but Thailand Medical News has provided a list of drugs, phytochemicals and other compounds that need to be research urgently.
https://www.thailandmedical.news/news/marburg-virus-potential-drugs-and-phytochemicals-that-can-be-used-to-prevent-or-treat-marburg-virus-infections-that-warrant-further-studies
For the latest
Marburg Virus News
, keep on logging to Thailand Medical News.