Dear Readers, due to overwhelming demand for our teas, we have run out of stocks but a new shipment of stocks will be available only for the United States and Canada from our new logistics facility based in New York to anywhere in the United States And Canada with effect from the 12
th
Of January 2022.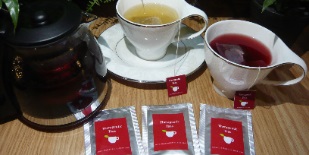 We like to thank the few American corporations like Nodstrom, Krogers, Comcast, XPO Logistics and Signet Jewelers for their support in procuring bulk orders for distribution to their staff and families.
We are also now further lowering the minimum donation value to receive a pack of the prophylactic and therapeutic teas to only US$80 including delivery fees for all American and Canadian customers as our way of helping the many who are going through the COVID-19 crisis. We are able to reduce prices as a result of the kind companies involved with the air shipping and logistics waiving off a lot of the cost involved. The offer is only available while stocks last.
For European and Australian markets, deliveries will resume after the 17
Th
of January and for Singapore and Japan, after the 20
th
of January.
We like to thank all for their support but remember to order in advance as stocks are limited.
To order, make a donation and then send us an email at
therapeuticteas19@gmail.com
with your name, address and contact number (As required by the postal and courier agencies.)
We will also be making a major new announcement in a fortnight with regards to new line of herbal teas for Long COVID in which we have gone into a partnership with a major pharmaceutical company in the USA and also in collaboration with a few research institutions in the United States and also Canada.
For more details about our prophylactic and therapeutic teas, check out:
https://www.thailandmedical.news/news/new-therapeutic-teas-
https://www.thailandmedical.news/news/special-promotion-of-tmn-prophylactic-and-therapeutic-teas-for-the-covid-19-era-and-a-new-range-for-long-covid