Coronavirus Headline Briefs (Friday 6th Mar, 1515 hrs) Total Infected Globally 98,387 Spanning 93 countries, Total Deaths 3,384
13 People Have Died Of Covid-19 Disease In Washington State
The death toll from the SARS-CoV-2 coronavirus in Washington state has risen to at least 13, according to new reporting from a hospital system based in the virus-hit city of Kirkland. Jeff Tomlin, CEO of healthcare system Evergreen Health, said that 11 patients at his facility have died after testing positive for coronavirus.It was previously reported 11 deaths in total, including a woman in her 80s who died at home and a man in his 50s who died at the Harborview Medical Center. That means at least 13 people have died statewide. Media personnel have attempted to verify the number of deaths with the Washington Department of Health, but Tomlin says there is often a lag time in their numbers getting included in the state's total number of fatalities.
There are now 228 cases of coronavirus in the US and 14 deaths
.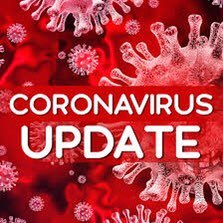 First UK Death Confirmed In Coronavirus Outbreak
Britain on Thursday announced its first death from coronavirus within the country, as the total number of confirmed cases jumped to 116 on Friday. The patient, being treated in the Royal Berkshire Hospital in Reading, west of London, was elderly and had "underlying health conditions", The patient is believed to have contracted the virus in Britain. One British man had previously died from coronavirus, after being infected while quarantined aboard the Diamond Princess cruise ship near Tokyo.
Macron Warns Over Virus Epidemic As Death Toll Rises
France is inexorably heading towards a coronavirus epidemic, President Emmanuel Macron warned as the health ministry reported three more deaths from the disease, bringing the country's toll to seven. "There is a moment when we all know that an epidemic is inevitable," Macron said. The country recorded 138 new virus cases in the biggest daily jump, bringing the total number nationwide to 423.
Starbucks Bans Personal Cups Over New Coronavirus
Reusable cups are in vogue for reducing waste but are no longer welcome at Starbucks cafes over fears of the coronavirus, the coffee chain announced. "We are pausing the use of personal cups and 'for here' ware in our stores," executive vice president Rossann Williams said in a statement, adding that Starbucks would honor their 10-cent discounts for customers who arrive with their own cup even if they won't fill it.
Italy Reports 41 New Coronavirus Deaths, Bringing Toll To 148
Italy reported 41 new deaths from the novel coronavirus, its highest single-day total to date, bringing the number of fatalities in Europe's most affected country to 148. The number of cases also jumped by a new high of 769, reaching 3,858. The latest figures mean Italy has the second-most deaths behind China, where the new virus was first detected at the end of last year. All of Italy's 22 regions have now been affected, with the data showing the virus had reached the Aosta Valley on the French border.
Japan's Coronavirus Infection Rate Just The "Tip Of The Iceberg"
Worries are growing in Japan that the number of coronavirus cases could be higher than reported, with healthcare professionals questioning the country's app roach to testing as infection rates continue to climb. Japan has officially recorded 1,045 cases and 12 deaths from the virus, with 696 of those cases liked to the Diamond Princess cruise ship that was quarantined. Although the Japanese government says it has the capacity to carry out 3,800 tests a day, only 8,111 tests had been conducted as of March 4, according to the country's Health Ministry. Japan's coronavirus figures are likely already much higher than reported, with the infection rate suspected to be just the "tip of the iceberg," according to Masahiro Kami, the executive director of Japan's Medical Governance Research Institute, a non-profit group. Kami says for every one patient tested, there are many more that remain undiagnosed. But as most of these people are either asymptomatic or have mild symptoms they don't go to a clinic to get checked out.
The Second Colorado Patient Is An Elderly Woman Under Isolation
The second presumptive positive coronavirus case in Colorado, announced earlier today, is an elderly woman who returned to Douglas County from international travel, the governor's office said in a statement.
A Seventh US Forces Korea Employee Has Been Infected
A United States Forces Korea (USFK) employee has tested positive for the coronavirus, the seventh USFK-related personnel to be infected.The employee, a Korean citizen, is currently in isolation at her off-base residence in the city of Cheonan, as directed by the Korea Centers for Disease Control and Prevention, according to a USFK news release. KCDC and USFK health professionals are now conducting contact tracing to determine whether anyone else may have been exposed.
India Reports One More Case, Raising Total To 31
Another suspected coronavirus patient in India tested positive today, raising the national total to 31 confirmed cases. The patient has a travel history to Thailand, and is in a stable condition under quarantine in hospital, Indian officials said today. All international arrivals to India are required to undergo medical screening, irrespective of nationality, officials said.