Israel Medical Innovations Debuts At Medical Fair 2019 Thailand.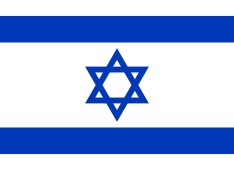 For The First Time, The Economic and Trade Mission to Thailand, a division of The Ministry Of Economy and Industry, Israel Is showcasing 5 Major Innovative Medical Companies At The Medical Fair Thailand 2019 which will be held at Bitec Exhibition Centre, Bangkok from the 11th of September to 13th Of September.

The 5 companies will be debuting their medical innovations and products for the first time in Thailand at the Israel Economic and Trade Mission Pavillion at Booth B12.
Israel is well-known for its innovations and its research and development facilities. According to Bloomberg Innovation Index, it ranks 5
th
place of out of the top 60 most innovative countries in the World for 2019. Its terms of pharma, medical devices and medical equipment, Israel is a major global player in this sector. Israel is second only to the United States, totaling about 1,147 companies, with many new ones starting up every year.
This progress has been consistently occurring in Israel, backed by both government as well as private investments. That is why Israeli innovators have invented many of the world's revolutionary medical devices available today.These innovative teams power through all the hurdles associated with research & development, bringing these concepts from idea to reality and turning them into functional, user-friendly, novel medical device products. The country has a unique manner of bring not just innovators from the medical and pharma industries together but also exposing them to specialists from various fields including IT, Physics, Engineering, Genomics, and many other specialties to collaborate, brainstorm and innovate new medical solutions.
The Israeli Government together with its private sector has been supporting many startups especially in the medical, pharma and healthcare sector and together with collaborations with bigger Israeli companies and even international firms. As a result, many new medical apps, AI-based platforms, hi-tech medical devices and equipment are emerging to meet the changing demands of the medical industry.
When it comes to economic success, Israeli medical device companies have been proven its worth. In the last 6 years, a relatively short period of time, more than 62 percent of new startups and companies are generating revenue. In 2018 alone, the life science sector exports reached about US $9.7 billion; a large portion of which is due to the medical devices industry. Specifically, in this field over 670 medical device companies exported devices in a wide range of medical field applications such as diagnostics, imaging, neurology, cardiovascular, intensive care, orthopedics, wearables, gastrointestinal, ophthalmology, dental care, and aesthetics.
The Israel Economic and Trade Mission To Thailand is proud to showcase the following 5 companies:
1.Eitan Group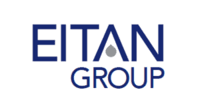 Eitan Group is a company that offers a wide range of solutions for drug delivery using the most advanced and tech enabled infusion systems. It is literally reinventing drug delivery across the whole spectrum of medical care with connected, software-based solutions from the hospital, clinic to home. Building new platforms of interconnectivity for infusion systems, and integrating innovation with wearable drug delivery systems that are user-friendly, patient-centric and meeting the end-ser evolving drug delivery needs. Their products can be used for patient suffering from a whole range of diseases such as diabetes, cancer, auto-immune issues, neurological illnesses etc.
https://eitan.group/
2.Blossoms

Blossom is an Information Technology company that specializes in developing software management platforms for Healthcare organizations from Hospital to Clinics and even research facilities. With years of experience in the field of healthcare and having had so many prestigious global hospitals as its clients, Blossom solutions are fully integrated platforms that encompass all aspects of a healthcare organizations needs including front end, backend, patient medical records, integrations with diagnostic labs and imaging centers, easy data access for doctors and surgeons, healthcare equipment integrations, pharmacy operations etc.
Blossoms systems not only meets international standards of operations and security requirements but it also enhances the operations of such healthcare organizations while creating huge savings and also uplifting professionalism.
https://home.blossom-kc.com
3.Audyx

Audyx is the world's first cloud based diagnostic platform for audiology. Using advance technology, the hearing tests platform offers various and even new parameters and options for an audiologist to make a proper diagnosis of the various issues affecting a patient. It is also user friendly with very little technical obstructions making it easy for healthcare professionals to use and properly focus their attention on the patient while performing the various tests, giving a higher degree of accuracy.
https://www.audyx.com/en/
4.Medispec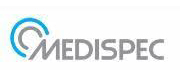 Medispec is one of the world pioneers in shockwave therapy and also a producer of newer innovations using shockwave for various treatment modalities. With years of research in collaborations with world famous medical institutions, Medispec offers a range of shockwave therapies that can be used for non-invasive treatments in cardiology, vascular issues, erectile dysfunctional problems, lithotripsy(removal of kidney stones), gynecology and also for nephrology (kidney ailments). The company also has innovative products for thermotherapy treatments of prostatitis and BPH. In the field of Aesthetics, is has a range of Acoustic Radial Wave Therapy (ARWT) applications that can be used for body contouring and also cellulite removal and it also carries a wide range of high tech based treatment protocols for a variety of orthopedic related ailments.
https://www.medispec.com
5.Vayyar

Vayyar is the word leader in 4D imaging technology. Its proprietary sensors utilized in the 4D imaging are totally a class of its own in terms of the latest high tech know how available in this planet. Vayyar utilizes its unique and powerful chips to create high-resolution images in real time using RF technology.
Vayyar is using this new technology for a variety of medical imaging diagnostic applications and to date it has developed a few platforms that can even detect early stage breast cancer and even other tumors in less than 5 seconds with tissue imaging of the suspected areas.
Its devices unlike conventional huge machines, are basically hand held and easy to use and painless, totally patient-centric focused. What is even more revolutionary is that they are all free from radiation side-effects and are non-ionizing, making it perfectly safe with no future detrimental effects unlike conventional imaging protocols like X-Ray, MRI or PET.
https://vayyar.com/
The Economic Consul and Head Of Trade Mission To Thailand, HE Mr Dagan Alony will also be present during the fair. Medical companies and healthcare institutions wanting to explore other opportunities and business collaborations with Israel will have the privilege of meeting him in person pending making prior arrangements with the trade department's staff.
For more information and details, kindly contact: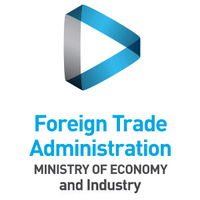 The Israel Embassy In Thailand, Trade Office
Tel: 02-2049200, 02-2049241
Fax: 02-2049245
e-mail:
bangkok@israeltrade.gov.il
Trade Officers:
Ms. Phornphan Meethongkam
Tel: 66-2-2049242
Fax: 66-2-2049245
e-mail:
phornphan.m@israeltrade.gov.il
Ms. Nathareeya Nalinart
Tel: 66-2-2049241
Fax: 66-2-2049245
e-mail:
nathareeya.n@israeltrade.gov.il
Mr. Patthadon Thanatrakul
Tel: 66-2-2049243
Fax: 66-2-2049245
e-mail:
patthadont@israeltrade.gov.il​