Breaking News: Another Carcinogen,DMF (dimethylformamide) Found In Blood Pressure Pills.
Initially, dozens of generic versions of the drug Valsartan had been recalled since July 2018 when the carcinogenic chemical N-Nitrosodimethylamine, or NDMA, was detected in a version of the drug made by a Chinese company. However, since various recalls, more and more questionable discoveries are being made including the most recent development last week, in which another carcinogenic compound was in blood pressure drugs, and that too manufactured or distributed by companies that appear on an US FDA list of safe medication providers.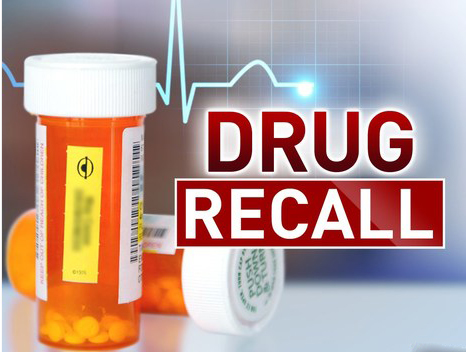 Valsartan is a decades-old treatment for hypertension that is frequently combined with other medicines into a single pill. Subsequently many other batches were recalled worldwide due to contaminations from other various carcinogenics and most were found to have been manufactured in China for various pharma brands worldwide.
Blood pressure medications were put under increasing scrutiny with several recalls in the past year. In February 2018 , the FDA expanded its recall on Losartan. Irbesartan doses were recalled last November . And companies including Major Pharmaceuticals, Solco Healthcare, and Teva Pharmaceuticals have recalled numerous lots of medications that contain valsartan, and Teva has now recalled all non-expired valsartan containing products it sells on the U.S. market, including amlodipine-valsartan and amlodipine-valsartan-hydrochlorothiazide combination tablets.
In the latest development last week, an online licensed pharmacy in the US, Valisure discovered that another cancer-causing chemical, a solvent called dimethylformamide was discovered in the drug valsartan made by several companies, including Swiss pharmaceutical giant Novartis AG. Valisure, based in Connecticut has since informed US regulators and has also submitted a filing to the US FDA. DMF, as the solvent is known, is classified by the World Health Organization as a carcinogen.
This latest discovery raises new questions about a complex global web of companies that produces medicine for millions of people.
Valisure found DMF in valsartan that is still on the market in the U.S. and also other markets worldwide, including in medicines the US FDA had highlighted as alternatives to recalled drugs. The findings could complicate the US FDA's efforts to pull tainted drugs from pharmacies while informing doctors and patients which medications are safe. DMF is the fourth potential carcinogen to be found in batches of the heart pills. Some pharma companies whose pills tested positive for DMF said that neither they nor the contracted companies that produce active ingredients for their drugs use the solvent, though some indicated they do not have complete data into their supply chain.
Novartis spokesman Eric Althoff in an email that was also copied to Thailand Medical News said "Novartis cannot currently fully exclude the possibility that traces of DMF (within acceptable limits) may have been present in materials" provided to their suppliers ."
The US FDA is investigating how the recalled medications were contaminated. The possibility that the use of DMF in the manufacturing process led to chemical reactions that formed the other carcinogens has been raised by regulators.
The FDA allows drugs to contain the equivalent of about 8.8 million nanograms of daily exposure to DMF. The agency last revised its allowable solvent levels in 2017; the WHO classified DMF as a probable carcinogen in 2018. Valis ure asked that the medication be recalled and requested that the FDA review and significantly lower the acceptable intake of DMF from its current level of 8,800,000 nanograms to less than 1,000 nanograms.
Valisure found DMF in valsartan made by five of the six drugmakers it tested, including Novartis, which makes the brand-name version called Diovan. That drug was first approved in the U.S. in 1996. Diovan's DMF levels were among the lowest that tested positive.
Novartis doesn't use DMF in making Diovan and documents provided by suppliers it purchases ingredients from indicate that they don't, either, said spokesman Althoff. But companies that its suppliers buy from could.
Those suppliers provide components including inactive ingredients of which Diovan has about eight. The FDA regulates those less stringently than the active ingredients that fight disease. The focus surrounding valsartan has been on the active ingredient, largely supplied to the companies under recall by Zhejiang Huahai Pharmaceutical Co. Ltd in China and Hetero Labs Ltd in India.
What is extremely disturbing is that Governments, Health and Pharma Regulators in Asia have been extremely complacent about the situation and have not been taking pro-active stances. Millions in Asia could be taking these contaminated drugs. What even worst is that these manufacturers like Zhejiang Huahai Pharmaceuticals and Hetero Labs are also making a lot of other drugs for various diseases including HIV, Diabetes, Cancer etc and attention has not been paid whether these drugs too are contaminated.