Gold Protective Mask And Gem Studded Masks, A New Trend In COVID-19 Infested India!
We apologize to readers first for posting such an article on our site but we simply just could not resist the kind of stupidity materializing from the COVID-19 pandemic!
While many Americans and Europeans are refusing to wear protective mask against the SARS-V-2 coronavirus either due to political reasons or sheer stupidity, across the globe in India, we have the protective mask evolving into a fashion trend and status symbol.In some cases however, the way these masks are made does not offer any protection against the coronavirus or its stupid owners!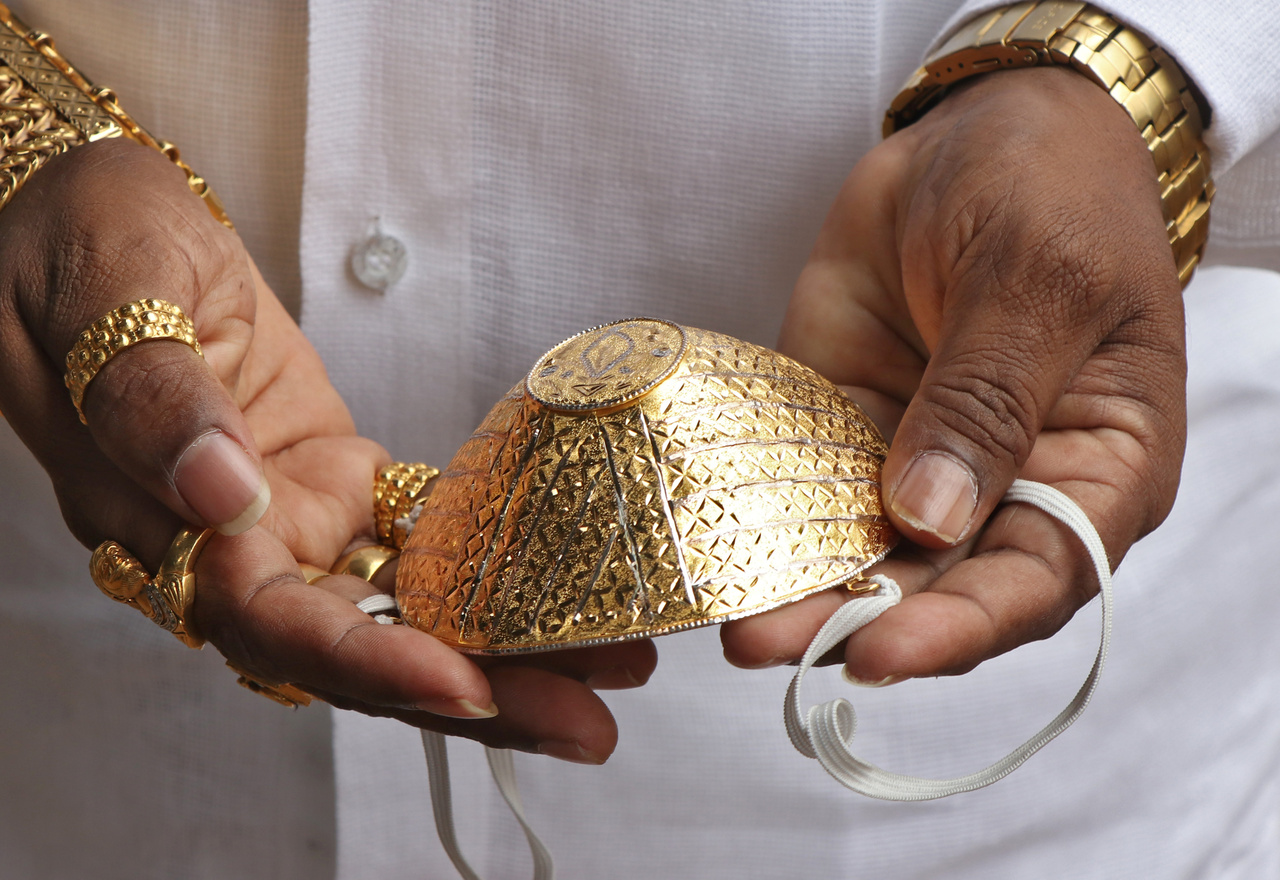 It was reported that an Indian man paid about US$4,500 for a specially made gold face mask to protect himself from the SARS-CoV-2 coronavirus raging in the country.
The yellow precious metal covering weighs 60g and took craftsmen eight days to make, said businessman Shankar Kurhade, from the western city of Pune.
He said, "It is a thin mask and has tiny pores that is helping me to breathe."
There is no indication of the size of the pores and also whether it could prevent the coronavirus from getting passed through!
He did however confess that he is not sure if it will be effective to protect him from a coronavirus infection.
Typically, when going out, the 49-year-old said he likes to adorn himself with gold jewellery weighing a kilogramme, including a bracelet, necklace and rings on each finger of his right hand.
He got the idea for the gold face mask after seeing a media report about a man wearing one made from silver.
He added, "People are asking me for selfies. They are awestruck when they see me wearing the gold mask in markets."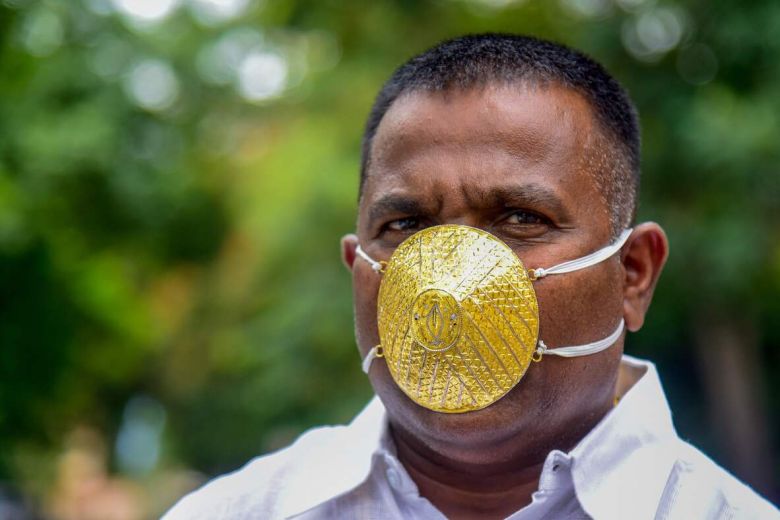 While India has made face masks mandatory in public places in a bid to control the spread of Covid-19 in the country, it was reported that a new trend is emerging in India, jewel decorated protective mask and even diamond crusted mask coverings.
The trend is taking off not only in India but also in the Middle-East. One jeweler in Mumbai said he has received more than 17 orders for a protective mask cover that is to be made out of gold and studded with diamonds while another jeweler said that orders are now coming in for fabric facial mask with gemstones like emerald, sapphire's and diamonds sewn on them.
A bestselling item is protective mask with nine sacred gemstones sewn on them and they known in India the as the "navgraha mask" as locals believe it will ward off the coronavirus and any pathogens!
Thailand
Medical News
suspects that most Indians became wealthy after selling overpriced generic antivirals like Lopinavir / Ritonavir to the Chinese at the beginning of the outbreak and also selling the fatal chloroquine and hydroxychroquine to the Americans and Europeans to treat COVID-19!