World Health Organization Issues Warning Against The Use Of Fluvoxamine And Colchicine To Treat COVID-19
COVID-19 Drugs
: The World Health Organization has strongly advised against the usage of two drugs to treat non-severe COVID-19, ie the antidepressant drug fluvoxamine and the gout drug colchicine.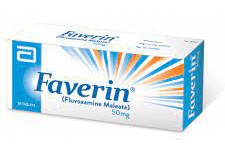 The WHO said that both drugs were not recommended for patients with mild or moderate COVID-19 because there is currently insufficient evidence that they improve important outcomes for patients, and both drugs carry potential harms.
The WHO Guideline Development Group (GDG) panel of international experts issued the warning in the last 24 hours.
Thailand
Medical News
had issued the warning as early as the April 2022 about the dangers of using fluvoxamine to treat COVID-19.
https://www.thailandmedical.news/news/most-who-have-been-exposed-to-the-proteins-of-the-sars-cov-2-virus-will-have-shortened-lifespans-stop-using-fluvoxamine-for-ba-2-infections
Fluvoxamine was initially promoted after certain substandard studies claimed that it helped COVID-19 patients despite the fact that actual pharmacological research showed that it had no antiviral properties against the SARS-CoV-2 virus but did exhibit anti-inflammatory effects that were no longer relevant in the Omicron context as the new variants were effective in disarming the human host immune responses. Fluvoxamine however did have an effect of causing arrhythmia in many and for those already with COVID-19 where the heart is already susceptible to the direct and indirect effects of the SARS-CoV-2 virus, the usage of the drug could result in fatal outcomes!
The drug was heavily promoted by a Muslim gastroenterologist in the United States on Twitter and YouTube and was also promoted by the FLCC lead by Dr Paul E Marek.
In Thailand, ignorant and incompetent doctors were promoting Fluvoxamine to not only treat COVID-19 but also Long COVID! Local garbage media also carried articles promoting the drug along with support from local groups linked to the dubious Endcoronavirus org and World Health Network entities lead by a Jewish charlatan.
Both fluvoxamine and colchicine are commonly used, inexpensive drugs that have received considerable interest as potential COVID-19 treatments during the pandemic.
The WHO's recommendations against their use reflect ongoing uncertainty about how the drugs produce an effect in the body, and evidence of little or no effect on survival and other important measures, such as risk of hospital admission and need for mechanical ventilation.
The WHO's advice against the use of fluvoxamine except in clinical trials was informed by data from three randomized controlled trials (RCTs) involving over 2,000 patients, and their strong advice against colchicine was based on data from seven RCTs involving 16,484 patients.
Upon thoroughly reviewing this evidence, the panel, which includes experts from around the world including four patients who have had COVID-19, concluded that almost all well-informed patients would choose not to receive either fluvoxamine or colchicine therapy for COVID-19 based on available evidence.
The WHO panel noted that none of the included studies enrolled children, so the applicability of these recommendations to children is uncertain. However, they did not see a reason why children with COVID-19 would respond any differently to treatment with fluvoxamine or colchicine.
The WHO's recommendations are part of a living guideline, developed by the World Health Organization with the methodological support of MAGIC Evidence Ecosystem Foundation, to provide trustworthy guidance on the management of COVID-19 and help doctors make better decisions with their patients.
Such living guidelines allow researchers to update previously vetted and peer reviewed evidence summaries as new information becomes available.
https://www.who.int/publications/i/item/WHO-2019-nCoV-therapeutics-2022.3
https://www.bmj.com/content/378/bmj.o1713
In the past, WHO has made a strong recommendation for use of nirmatrelvir and ritonavir, and conditional recommendations for sotrovimab, remdesivir and molnupiravir for high-risk patients with non-severe COVID-19. (Thailand
Medical News
is also in strong disagreement that any of these drugs have any efficacy especially against the new BA.4, BA.5, BA.2.75. BA.2.77. BA.2.78 variants!)
For patients with severe COVID-19, WHO strongly recommends corticosteroids, with the addition of IL-6 receptor blockers or baricitinib, but advises against the use of convalescent plasma, ivermectin and hydroxychloroquine in patients with COVID-19, regardless of disease severity.
For those whose loved ones had taken these drugs promoted by dubious doctors and organizations or even twitter accounts, but still succumbed to the COVID-19 disease, there are now a number of legal organizations that are helping to take legal actions against these garbage.
Thailand
Medical News
will also shortly be publishing an article that warns about the dangers of using antihistamines, niclosamide, nitazoxanide, luteolin and quercetin to treat COVID-19 or even Long COVID especially in the context of the new Omicron variants.
Note that Thailand
Medical News
has already issues warnings that most of the drugs, supplements, herbs and phytochemicals that were used in the earlier surges do not have any efficacy against the new Omicron variants due to mutations in the Mpro and other key proteins of the emerging variants plus in some cases due to changes in pathogenesis, some of these compound can actually make things worse. We have compiled a list of new repurposed drugs, supplements and phytochemicals that can treat infections with the new variants and also Long COVID but these will be made available soon in a paid premium segment in which subscribers are binded by legal clauses to not share the data with others. We do not want to repeat the mistakes letting groups like the FLCC or other doctors simply copying our data and benefitting from it and neither are we here to serve humanity for free!
For more on
COVID-19 Drugs
, keep on logging to Thailand
Medical News
.