Peptilogics held pre-IND meeting with FDA to develop PLG0206 for treating prosthetic joint infections
Peptilogics, a development stage company utilizing its innovative peptide platform to treat multidrug-resistant bacterial infections, today announced it recently held a pre-Investigational New Drug (pre-IND) meeting with the U.S. Food and
Drug Administration
(FDA) to discuss the regulatory pathway for the development of PLG0206 for the treatment of prosthetic joint infections (PJI). PJI is one of the most challenging complications of joint arthroplasty and a serious, life-threatening condition with few effective treatment options.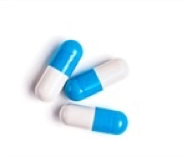 "We are delighted with the outcome of the pre-IND meeting," said Sanjay Kakkar M.D., Chief Executive Officer of Peptilogics. "This key interaction, in addition to the recent QIDP Designation, establishes a viable development path for PLG0206 through clinical proof of concept in this important and significant area of unmet
medical need
." Earlier this year, PLG0206 was granted Qualified Infectious Disease Product (QIDP) designation by the FDA.
The FDA meeting served to reach agreement on the details of the development path for the use of PLG0206 in the treatment of PJI. "Peptilogics greatly appreciates the highly positive feedback we received in our pre-IND meeting with the FDA," said Jonathan Steckbeck, Founder, President and Chief Scientific Officer. "Their clear guidance confirms our plans and will greatly assist our future IND application."
Since PLG0206 will be administered locally into infected joints, Peptilogics has developed a novel population pharmacokinetic (PK) model to simulate systemic absorption following local administration. Parviz Ghahramani, PhD, PharmD, MSc, MBA, early development and Clinical Pharmacology advisor for Peptilogics, will be presenting a poster titled, "Interspecies Allometric Scaling of pre-clinical Data to Predict Human PK Following intravenous and Open Joint Irrigation of PLG0206 - a Novel Antibacterial Peptide" at the upcoming Ninth American Conference on Pharmacometrics (ACoP9). The conference will be held October 7 - 10, 2018, at the Loews Coronado Bay Resort near San Diego, CA. ACoP is the annual scientific meeting of the International Society of Pharmacometrics (ISoP). "We are excited to present this population PK model, developed for PLG0206 administration," said Dr. Ghahramani. "This model is the first to predict absorption following local administration and will be a powerful tool in the development of PLG0206."
Reference: https://www.peptilogics.com/single-post/2018/08/24/Peptilogics-Completes-Successful-Pre-IND-Meeting-with-the-Food-and-Drug-Administration-FDA-for-PLG0206-in-Prosthetic-Joint-Infections-PJI