BREAKING! India That Spawned The Deadly SARS-CoV-2 Delta Variant Does It Again With A New More Transmissible And Lethal Variant- BA.2.75!
A new worrisome SARS-CoV-2 variant has been identified as originating in India-the land that gave the world the deadly Delta variant. The new variant identified as the
BA.2.75
variant
, has a growth advantage over the BA.5 variant by over 921 percent!
https://github.com/cov-lineages/pango-designation/issues/773
https://twitter.com/RajlabN/status/1542866412904976384
https://cov-spectrum.org/explore/India/AllSamples/Past3M/variants?aaMutations=S%3AL452R%2CS%3AF486V%2CM%3AD3N&aaMutations1=S%3AI210V%2CS%3AG257S%2CS%3AD339H%2CS%3AG446S%2CS%3AN460K%2CS%3AK147E%2CS%3AW152R%2CS%3AF157L%2CORF1a%3AS1221L&analysisMode=CompareToBaseline&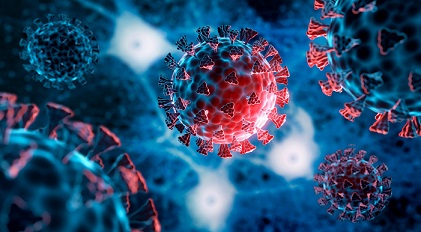 The new
BA.2.75 variant
spots 16 unique mutations with 8 in the spike protein between 147 and 493, 4 in the N-terminal Domain or NTD and 4 in the Receptor Binding Domain or RBD.
These mutations are: K147E, W152R, F157L, I210V,G257S, G339H, G446S, N460K, R493Q(reversion)
Other mutations found on the new
BA.2.75 variant
include ORF1a:S1221L, P1640S, N4060S, ORF1b:G662S and E:T11A
According the bloom lab, the new
BA.2.75 variant
has an appreciable antigenic change relative to its parent BA.2.
https://twitter.com/jbloom_lab/status/1542526099287969792
Bloom lab also commented that the G446S mutation is one of the most potent sites of escape from antibodies elicited by the current vaccines that still neutralize the BA.2 variant. Hence for immunity from vaccines or early infections, the G446S found in the new variant will likely decrease neutralization by 2-fold or more!
For comparison, the BA.5 and BA.4 variants have a 3-fold drop in neutralization. It is predicted that the
BA.2.75 variant
will have a will have similar drop in individuals without a BA.1 breakthrough infection, but less of a drop in people with prior BA.1 infection (4/n)!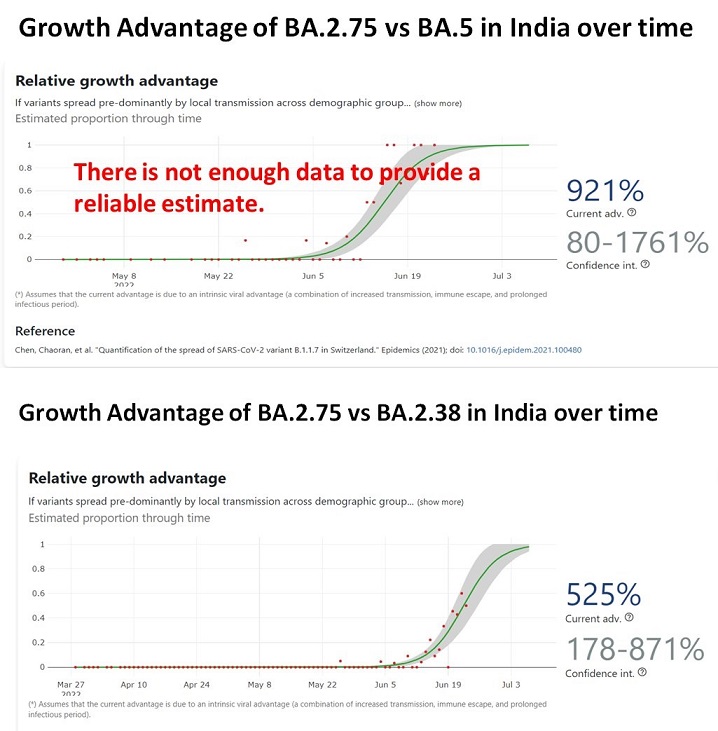 UK leading virologist has also urged close monitoring of this new variant.
https://twitter.com/PeacockFlu/status/1542501382678147072
Although the variant has been detected less than a fortnight in India, it has already spread to the United Kingdom, Germany, Australia and New Zealand.
What is also worrying is that a few sequences are also spotting the P681R mutation that was found on the Delta vari ant.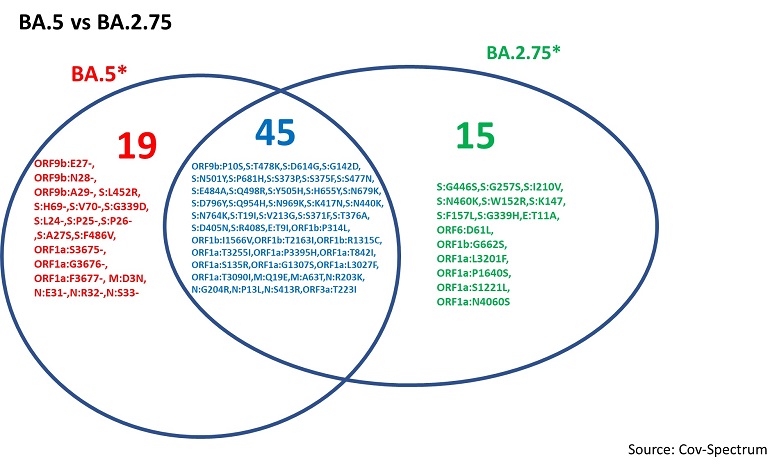 Many researchers are concerned that the new
BA.2.75 variant
could also have a change in pathogenesis and tropism and could be more lethal.
As of the last 24 hours, more samples being sequenced in India are showing this new
BA.2.75 variant
indicating that it is slowly fast becoming predominant in India.
As many Indians now travelling extensively around the world after two years of lockdowns, they are going to act as human vectors for the new
BA.2.75 variant
and cause its spread globally to be even faster.
Thailand is one such country that is poised to bear the brunt and might up as the hotspot for the new variant in South-east Asia as the ignorant authorities are desperately wooing Indian tourists to the country coupled with the fact that the local health authorities have done away with all health screenings of travelers arriving into the country!
For other countries only just starting with the BA.4 and BA.5 surge, the good news is that they might not have a holiday break as they would likely have to deal with the
BA.2.75
wave immediately after that!
The good news is that the constant reinfections will help shorten their already shortened lifespans!
https://www.thailandmedical.news/news/breaking-hypothesis-that-majority-exposed-to-sars-cov-2-will-have-shortened-lifespans-validated-by-study-showing-nsp2-impairs-human-4ehp-gigyf2-comple
For more on the
BA.2.75 variant
, keep on logging to Thailand
Medical News
.