WHO Inspection Teams In China For The First Time Since Coronavirus Outbreak, Worldwide Infected Cases Now 443, Suspected 22,130
The number of confirmed cases of
coronavirus
infections worldwide is now 443 spanning 29 countries. But what is disturbing is that there are now more than 22,130 suspected cases spanning more than 102 countries that are pending testing or awaiting test results according to collated data from health authorities worldwide.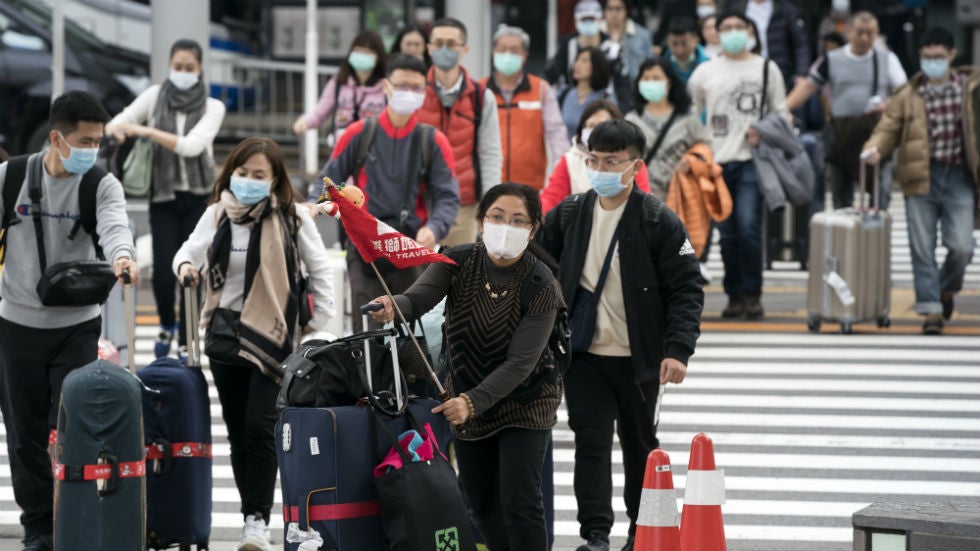 Japan leads with 156 cases, majority (almost 130 cases) from the cruise ship that is docked at Yokohama. Singapore is second with 43 cases, most now appearing to be local human to human transmissions. Hong Kong is next with 36 countries. Most media have stopped reporting on figures from Thailand as its speculated that it might not be reliable.
Many are concerned about Myanmar that shares a border with China and has lots of cross border trade and also Chinese visitors but to date have yet to report a single case.
Also disturbing is recent data release by China's tech giant Baidu that confirms that more than 9.7 million Chinese travelled out to various countries during the Chinese New year break, just before the Wuhan lockdown and even after that. More than 1.6 million of them being from Wuhan, the epicenter of the
coronavirus
outbreak. As one Hong Kong epidemiologist commented, "these Chinese travellers are basically 'human vectors', spreading the
coronavirus
, whether its 'politically correct' or termed as 'discrimination', it is a fact."
Meanwhile WHO has for the first time has sent a delegation of virologists, epidemiologists and also medical researchers to Beijing to help the Chinese health authorities. It must be noted that since the
coronavirus
breakout, this is the first time that any international medical observers have been allowed by China. The WHO previous visit to Beijing was merely a PR exercise and no medical observers came along nor were allowed by China then.
Tianmen Not Wuhan has highest fatality rate according to new release from China!
In another development today, the government of Hubei province, the central Chinese province that is the epicentre of the
coronavirus
outbreak, has given the official fatality rates for the
coronavirus
for the first time, Chinese media reported.
Surprisingly, Wuhan, the provincial capital city where the virus first emerged, registerd a fatality rate of 4.06 per cent, came in second. It was topped by Tianmen, a nearby city, which has a death rate of 5.08 per cent, Caixin Global reported.
The release of this new data has confused many as it does not correlate with all past figures.
We expect more such gradual 'revelations' taking place by Chines authorities as the situation is actually spiraling out of control on ground level.
As of this evening, the number of deaths reported by China authorities fro the
">
coronavirus
epidemic now stands at 911 dead, 40,728 confirmed infected and more than 6,494 in critical condition.
Chinese doctors on conditions of anonymity are now saying that it is estimated that up to 2 million people could infected nationwide in China out of a population of 1.4 billion people.
For latest developments and news about
coronavirus
research
, the
coronavirus

epidemic
or the
Thailand Coronavirus
scenario, keep on checking at:
https://www.thailandmedical.news/articles/coronavirus