Thai Medical Institutions and Corporations Collaborate With Nirvamed Inc To Revolutionize Coronary Heart Disease Treatment Protocols Through A Proprietary Heart Cooling Technology
Patented Heart Cooling Technology could be worth trillions of dollars considering that CVDs (Cardiovascular Diseases) is the number one killer in the world with about more than 425 million people affected each year and about more than 18.05 million deaths resulting from it each year.
Collaboration with Thai Medical Institutions and Corporations will put Thailand in the frontier in the field of Cardiology and Medical Innovations.
US based Nirvamed Inc , a medical device startup that was founded by Thai Medical Bioengineer Dr Pramote Hochareon is entering into a financial and also research cum development partnership with leading Thai medical and corporate entities such as the Siriraj Foundation (The financial foundation that is overseen by the Faculty Of Medicine of Siriraj Hospital), Bangkok Dusit Medical Services (BDMS Group), PTT Global Chemical, Samart Corporation, Double-A, Ahead Advisory and several individual investors.
Collectively, the Thai partnership deal will involve providing Nirvamed Inc with US$ 4.5 million towards a series A2 funding round. Nirvamed's ultimate goal is to raise US 5.5 million in this round.
Nirvamed
has already secured 4 patents to its proprietary Rapid and Localized Heart Cooling Technology which can prevent heart muscle tissue damage and death by as much as 80 to 90 percent compared to current conventional protocols. Unlike traditional angioplasty, there is no incidence of reperfusion injury using the new localized heart cooling technology. Although there have been other research centres exploring Heart Cooling Technology, non to date have been able to develop a model that can localize the cooling of the heart. Dr Pramote and his team at Nirvamed are the only ones in the world to hold the patents to such an innovative localizing methodology for use in the rapid heart cooling technology platform.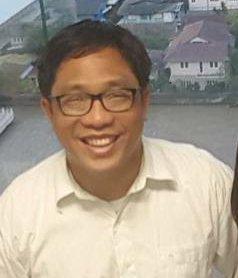 Dr Pramote Hochareon
The Thai partnership collaboration with
Nirvamed
will also culminate in the setting up a research and innovation laboratory center at the Faculty Of Medicine Siriraj Hospital to further develop and conduct research on this technology and platform before an actual tested prototype is available for submission for international regulatory approvals.
The collaboration will bring a list of great tangible and intangible benefits to Thailand and the Thailand Medical Industry as there will be transfer of medical innovation and information coupled with the advancement of local medical research and also technology development to meet international standards such as those from the US FDA, The European CE mark and other global regulatory standards. As a whole , this collaboration could signal the start of many other such collaborations and innovations being developed that will make Thailand a future key global player in the field of medical technology and innovations.
r />
Dr Paromote Hochareon graduated with a medical degree from Mahidol University, Siriraj Hospital and later went to the US to do his postgraduate studies. He finished his PhD in Biomedical Engineering from the Pennslyvania State University and was a research scientist at Boston Scientific. He played a critical role in various breakthroughs and research including arrhythmia detection, heart failure monitoring technologies and also in the development of the artificial heart.

Nirvamed Inc is an early stage medical device company located in Minnesota. Nirvamed's business advisor is Ed Shapland, the CEO of Osprey Medical, a successful medical device company specializing in minimally invasive heart catheters.

Many experts in the medical startup industry, CEOs of medical device companies and also leading global specialists in cardiology are commenting that although there is still are lot of hard work in refining the prototype and also lots of clinical studies and trials prior to the actual finished device getting US FDA final approval and also EU regulatory approvals, the new proprietary Rapid and Localized Heart Cooling Technology will not only be a major breakthrough of the century in the field of cardiology and also in terms of saving millions of lives but also anticipated trillions of dollars that the technology could generate. The path to its success is still a long way to go as such development processes can span anything to between 5 to seven years and will costs anything from US$ 50 million upwards before the first regulatory approval is obtained. The American market will be Nirvamed's first targeted area commercial application.

Editors Notes: Nirvamed and the various Thai entities will be having an official signing ceremony of the collaboration and partnership agreement scheduled for this coming Monday, 9th September 2019 at Faculty of Medicine Siriraj Hospital.