More International Events Cancelled, WHO and CDC Warns That More Countries Will See Greater Outbreaks, Cases Outside China Now 524 Spanning 28 countries, Suspected Cases 38,750
WHO and CDC Officials are warning countries not be complacent by China's statements about the
Covid-19 coronavirus
epidemic peaking as countries elsewhere could see massive epidemic outbreaks in their own countries.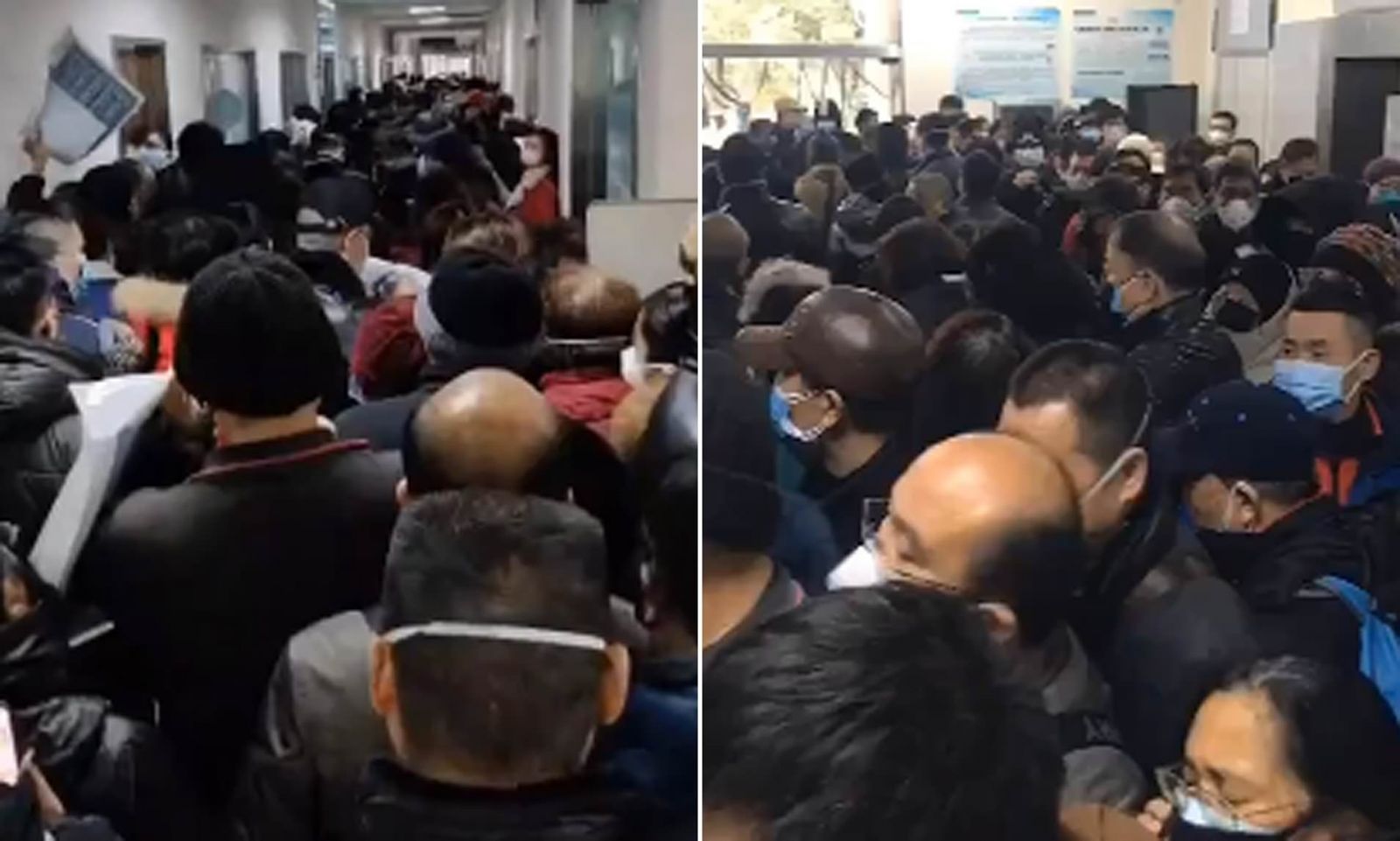 Overcrowded Hospital In Zhejiang Province
China reported almost 15,000 new
coronavirus
infected cases in a single day, claiming that they have adjusted their screening and diagnostics criteria due to shortage of test kits, inaccuracy of the NATs
tests ( nucleic acid tests) and have started including imaging scans as a means of diagnosis. (this despite Chinese doctors themselves saying in a published report last week that MRI scans were also not accurate.)
Overseas experts say that it is all a PR ploy to find a way or excuse to
reveal the true magnitude that China is facing domestically by the
coronavirus
epidemic. Many say to expect massive figures being reported the next few days as China knows that its previous ways to conceal the true magnitude is no longer working including its last few pathetic strategies of getting a 83 year old epidemiologist to go in front of state TV to say that the epidemic is peaking despite the frail individual making so many false predictions since the start of the outbreak, coupled with China's PR TV screenings of videos of 'recovered patients 'and 'doctors' dancing to celebrate. China is already for the first time experiencing its own citizens 'revolting' against the government online and many of its doctors and healthcare professionals are now forming 'underground' networks to help expose the true magnitude of the
coronavirus
epidemic in China nationwide.
World Health Organization chief, Tedros Adhanom Ghebreyesus warned any apparent slowdown in the spread of the
coronavirus e
pidemic should be viewed with "extreme caution"."This outbreak could still go in any direction," he told a briefing in Geneva.
Also another WHO expert said that while the
coronavirus
may be 'peaking' in China, this was not the case elsewhere. "It has spread to other places where it's the beginning of the outbreak," Prof Dale Fisher, head of the Global Outbreak Alert and Response Network coordinated by the WHO, said in an interview in Singapore. "In Singapore, we are at the beginning." Singapore to date has about 50 confirmed cases but many suspected cases.
The US Centers for Disease Control and Prevention (CDC) said Wednesday it is preparing for the new
coronavirus
, which has killed at least 1,369 and sickened more than 60,400 in China and worldwide, to &ld quo;take a foothold in the U.S anytime soon."
"At some point, we are likely to see community spread in the U.S. or in other countries," Dr. Nancy Messonnier, director of the CDC's National Center for Immunization and Respiratory Diseases, told the media. "This will trigger a change in our response strategy."
Meanwhile The Formula One Chinese Grand Prix, The Mobile World Congress in Barcelona and tons of events worldwide are being cancelled in view of the impending
coronavirus
threat.
Many countries have already either banned travel to and from China or have imposed travel restrictions.
Thailand
is one of the few countries that are still allowing numbers of Chinese travellers to enter the country while it is reported that more than 100,000 Chinese have now staying in Thailand from the one million odd that that travelled from China to
Thailand
during the months of December 2019 and January 2020.
Many countries are now issuing warnings and travel advisories against travel to high risk countries in Asia including Hong Kong, Singapore and
Thailand
.
To date, more than 524 confirmed infected cases have emerged in 28 spanning 28 countries while there are more than 38,750 suspected cases being tested or awaiting test results.
Japan heads the lists with more than 203 case,s with majority from the infected cruise ship that is docked at Yokohama.
Singapore and Hong Kong comes next with 50 confirmed
coronavirus
cases in each country followed by
Thailand
with only 33 cases surprisingly.
The US and UK had detected a single case each during the last 24 hours, bring the total to 14 cases in the US and in UK. However there are hundreds more suspected cases being investigated.
For latest updates about the
Covid-19
virus or about
coronavirus
developments or the
Thailand Coronavirus
scene, kindly keep checking at :
https://www.thailandmedical.news/articles/coronavirus