Georgia State University Researchers Try To Peddle Mutagenic Drug Molnupiravir As Possible COVID-19 Therapeutic After Study On Ferrets!
Molnupiravir
: As of the last count on Friday morning (4
th
December), sadly more than 276,120 Americans have died from the COVID-19 disease so far and more than 14.2 million COVID-19 infection cases were logged in the country. These figures are expected to rise exponentially in the next few months despite having so many 'experts' in the country.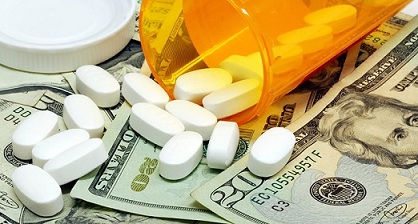 It was reported that researchers at the Institute for Biomedical Sciences at Georgia State University have discovered a potential drug candidate to treat COVID-19. Numerous stupid and non-credible media published the story without checking into the background of the drug.
The study team claimed that treatment of SARS-CoV-2 infection with the new antiviral drug, MK-4482/EIDD-2801 or Molnupiravir, completely suppresses virus transmission within 24 hours.
Surprisingly the study team was led by Dr Richard Plemper, Distinguished University Professor at Georgia State, originally discovered that the drug is potent against influenza viruses.
Dr Plemper told media, "This is the first demonstration of an orally available drug to rapidly block SARS-CoV-2 transmission," "MK-4482/EIDD-2801 could be game-changing."
The study team said, "Interrupting widespread community transmission of SARS-CoV-2 until mass vaccination is available is paramount to managing COVID-19 and mitigating the catastrophic consequences of the pandemic. Because the drug can be taken by mouth, treatment can be started early for a potentially three-fold benefit: inhibit patients' progress to severe disease, shorten the infectious phase to ease the emotional and socioeconomic toll of prolonged patient isolation and rapidly silence local outbreaks."
Dr Plemper addd, "We noted early on that MK-4482/EIDD-2801 has broad-spectrum activity against respiratory RNA viruses and that treating infected animals by mouth with the drug lowers the amount of shed viral particles by several orders of magnitude, dramatically reducing transmission. These properties made MK-4482/EIDD/2801 a powerful candidate for pharmacologic control of COVID-19."
Dr Plemper's team repurposed MK-4482/EIDD-2801 against SARS-CoV-2 and used a ferret model to test the effect of the drug on halting virus spread.
Dr Robert Cox, a postdoctoral fellow in the Plemper group and a co-lead author of the study said, "We believe ferrets are a relevant transmission model because they readily spread SARS-CoV-2, but mostly do not develop severe disease, which closely resembles SARS-CoV-2 spread in
y
oung adults."
The study infected ferrets with SARS-CoV-2 and initiated treatment with MK-4482/EIDD-2801 when the animals started to shed virus from the nose.
Josef Wolf, a doctoral student in the Dr Plemper lab and co-lead author of the study added, "When we co-housed those infected and then treated source animals with untreated contact ferrets in the same cage, none of the contacts became infected."
By comparison, all contacts of source ferrets that had r eceived placebo became infected.
The study team said that if these ferret-based data translate to humans, COVID-19 patients treated with the drug could become non-infectious within 24 hours after the beginning of treatment."
The study was surprisingly published in the American published journal: Nature Microbiology.
https://www.nature.com/articles/s41564-020-00835-2
The problem is that Molnupiravir (development codes MK-4482 and EIDD-2801) is a experimental drug and was developed for the treatment of influenza but never approved for its use. It is a prodrug of the synthetic nucleoside derivative N4-hydroxycytidine.
The drug was developed at Emory University by the university's drug innovation company, Drug Innovation Ventures at Emory (DRIVE). It was then acquired by Miami-based company Ridgeback Biotherapeutics, who later partnered with Merck & Co. to develop the drug further.
In April 2020, a whistleblower complaint by former Head of US Biomedical Advanced Research and Development Authority (BARDA) Dr Rick Bright revealed concerns over providing funding for the further development of molnupiravir due to similar drugs having mutagenic properties (producing birth defects).
https://cen.acs.org/pharmaceuticals/drug-development/emerging-antiviral-takes-aim-COVID-19/98/web/2020/05
Interestingly a previous company, Pharmasset, that had investigated the drug's active ingredient had abandoned it without wanting to divulge reasons.
However these claims were denied by George Painter, CEO of DRIVE, noting that toxicity studies on molnupiravir had been carried out and data provided to regulators in the US and UK, who permitted safety studies in humans to move forward in the spring of 2020. Also at this time, DRIVE and Ridgeback Biotherapeutics stated they planned future safety studies in animals.
With big pharma money backing, people should be wary of this drug and be skeptical of it studies and pressure more safety studies first before endorsing it.
For more on
Molnupiravir
, keep on logging to Thailand Medical News.