COVID-19 Trends: 400,000 New COVID-19 Cases, Immunomodulators, Genes, Herbs And Personalized Medicine Will Be The Next Key Buzz Words
COVID-19 Trends
: In the beginning of the pandemic we had a lot of so called non-medical academics and government authorities trying to show off their prowess and ways that the pandemic 'could be stopped 'and their theories of flattening the curve with a variety for techniques such as social distancing of only between 1 to 3 meters, etc without first understanding a thing about the virus, its behavior and properties. We also had the medical community who were only focused on antivirals that had been used in the past to treat HIV or other viral diseases while we had virologists saying that the SARS-CoV-2 was not mutating and we had so called experts saying that vaccines and antibodies would be the solution. Again many approaches were undertaken without truly studying various aspects of the virus from a genomic and genetic perspective and aspects of pathogenesis including interaction with human host genes, human host cellular pathways etc. There was a vast amount of data from previous studies on the SARS, MERs and other coronavirus that were either deliberately ignored or simply overlooked. Some researchers would only selectively use some of this past data when it suited them but ignored the rest. A case in point would be about failures in vaccine development and antibody treatments for SARS and common occurrences of ADE or the fact that past studies showed coronaviruses had a high affinity for evolving and mutating etc.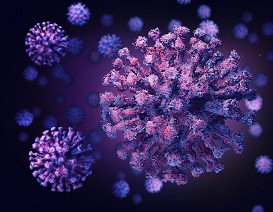 So let's fast forward to the present time, Saturday 17
th
of October 2020. No curve has been flattened but rather we are in a state of 'bubbles exploding'! We are now know that the virus is not only airborne and spread by aerosols but newer studies are showing that it can even spread at much longer distances, be carried away by winds and stay infectious in the air for long periods of time.
In the last 24 hours more than 400,000 new COVID-19 infections have been reported. The current total number of COVID-19 infections globally now stands at more than 39.5 million (WHO says that more than 10% of the global population is already infected!) We have more than 1.1 million human beings that have died as a result of COVID-19 and these figures will continues to rise the next few days as there are more than 262,000 COVID-19 patients in ICU units around the world who are critically ill! (A new record high.)
From the results of WHO's Solidarity drug trial, we now officially know that there no drugs or antivirals to treat COVID-19. Part of the COVID-19 scams perpetrated by certain pharma companies and government officials have been laid to rest and hopefully investigations would follow. Off course Remdesivir would not be put to complete rest as certain stakeholders had invested a lot into it, so there will be attempts to 'boost to its so called efficacy"in combo with other existing drugs or newer more expensive drugs but ultimately it will die down just like hydrochloroquine.
In terms of vaccines only the live attenuated vaccines (LAV) and inactivated vaccines with whole virus (IAWVV) would ultimately turn out to be somewhat safer than the rest but they will only provide short-term protection and ultimately will lead to complications further down the road as more newer SARS-CoV-2 variants emerge and become prevailing in circulation. As far as the AAV or adeno associated virus vector based rna vaccines are concerned, we strongly that people give it a miss due to possible long term complications.
ws/breaking-covid-19-vaccine-exclusive-possible-dangers-of-using-adeno-associated-virus-aav-vectors-for-covid-19-vaccines-">https://www.thailandmedical.news/news/breaking-covid-19-vaccine-exclusive-possible-dangers-of-using-adeno-associated-virus-aav-vectors-for-covid-19-vaccines-
As far as antibody treatment protocols are involved, we will eventually see failings and long term complications in many of these being developed though they may help treat certain cases initially. We will also see that these protocols will be the driving force behind more emerging antibody resistant strains.
Using vaccines and antibody protocols to achieve herd immunity and eradicate the virus in targeted populations will only end up being a failure and in fact will aggravate the situation as careful considerations will have to be paid to the dynamics and kinetics of the infections rates, mutation and evolving variant rates, strains in circulation etc.
What is most critical and what we have been always emphasizing is the need for more faster, cheaper and accurate diagnostics followed immediately with proper drugs that can reduce viral loads and relieve symptoms and also drugs that can treat the various symptoms and conditions associated with COVID-19. If viral shedding can be somehow suppressed or controlled, we have won at least 50 percent of the battle. We do not expect a full or total cure to emerge for COVID-19 anytime soon in terms of an antiviral drug as there are now studies showing that there is viral persistence in majority of recovered COVID-19 patients and that the current nasal swabs or fecal swabs are not able to detect.
https://www.sciencedirect.com/science/article/pii/S1879625716301559?fbclid=IwAR0hSPJR2SQL6vtWGCEhatA_420WfzSFfK5dBHNDVH3hivp_MfuoF4htdqU
and
https://www.researchgate.net/publication/343931153_Persistent_Symptoms_of_COVID-19_MOLECULAR_TESTS_BY_NASAL_AND_PHARYNGEAL_SWABS_DO_NOT_DETECT_THE_PRESENCE_OF_THE_VIRUS_IN_INTESTINES_HEART_AND_OTHER_ORGANS_AND_SYSTEMS_A_Negative_PCR_result_does_not_in
Also we have seen studies in which the SARS-CoV-2 virus is able to manipulate the immune system to enable its long term stay in the human host while in gradually erode the tissues and organs.
https://www.thailandmedical.news/news/coronavirus-warning-study-reveals-that-after-infection-phase,-the-sars-cov-2-manipulates-human-host-immune-system-to-facilitate-its-long-term-stay
The next buzzwords that we will be hearing in the coming months with regards to the COVID-19 pandemic will be genes, immunomodulators, personalized medicine and herbs.
Already numerous studies are merging that a variety of human
genes
plays role in the disease severity of COVID-19 and to date there has been almost 68 genes identified with numbers growing with new research. Certain of these are gene mutations that can be reversed or can be modified using epigenetic approaches. (Will provide more details in a follow up article)
As we had mentioned since the early days, COVID-19 and its long term effects will have to be handled in the route of a
personalized medicine
approach with a whole panel of biomarkers, genes profile and even strain profile first being conducted before a treatment protocol that is personalized is developed. AI and artificial intelligence will have to be used to accelerate the processes. As I write this article, we already have teams globally working on this after being convinced by us.
Another key buzzword will be
immunomodulators
that will be appearing in the media next. After the disappointing run with the solidarity trial, researchers will be turning their attention to these class of drugs.
Immunomodulators are medications used to help regulate or normalize the immune system. Unlike immunosuppressants or certain anti-inflammatory drugs, they do not suppress the immune system.
The U.S.National Institutes of Health has launched an adaptive Phase 3 clinical trial to evaluate the safety and efficacy of three immune modulator drugs in hospitalized adults with COVID-19. Some COVID-19 patients experience an immune response in which the immune system unleashes excessive amounts of proteins that trigger inflammation called a "cytokine storm" that can lead to acute respiratory distress syndrome, multiple organ failure and other life-threatening complications. The clinical trial aims to determine if modulating that immune response can reduce the need for ventilators and shorten hospital stays.
The clinical trial, known as ACTIV-1 Immune Modulators (IM), will determine if the therapeutics are able to restore balance to an overactive immune system.
https://www.nih.gov/research-training/medical-research-initiatives/activ
This immunomodulators segment is just a part of the Accelerating COVID-19 Therapeutic Interventions and Vaccines (ACTIV) initiative and the trial expects to enroll approximately 2,100 hospitalized adults with moderate to severe COVID-19 at medical facilities in the United States and Latin America. The National Center for Advancing Translational Sciences (NCATS), part of NIH, will coordinate and oversee the trial with funding support from the Biomedical Advanced Research and Development Authority (BARDA) of the U.S. Department of Health and Human Services Office of the Assistant Secretary for Preparedness and Response, in support of the Trump administration's Operation Warp Speed goals. BARDA's Clinical Studies Network will be responsible for operationalizing the trial through a task order awarded to contract research organization Technical Resources International, Inc.
NIH Director Dr Francis S. Collins, M.D., Ph.D told Thailand Medical News, "This is the fifth master protocol to be launched under the ACTIV partnership in an unprecedented timeframe, and focuses efforts on therapies that hold the greatest promise for treating COVID-19. Immune modulators provide another treatment modality in the ACTIV therapeutic toolkit to help manage the complex, multi-system conditions that can be caused by this very serious disease."
The ACTIV-1 IM trial is a randomized, placebo-controlled trial that uses an adaptive master protocol. One of the hallmarks of master protocols is that they allow coordinated and efficient evaluation of multiple investigational agents as they become available. This enables maximum flexibility to swiftly weed out drugs that do not demonstrate effectiveness, identify those that do in a short time frame, and rapidly incorporate additional experimental agents into the trial.
The ACTIV public-private partnership selected three agents for the study from a pool of over 130 immune modulators initially reviewed based on several factors, including their relevance to COVID-19, strong evidence for use against inflammatory reaction and cytokine storm, and availability for large-scale clinical studies. The initial agents are infliximab (REMICADE), developed by Janssen Research & Development, LLC., one of the Janssen Pharmaceutical Companies of Johnson & Johnson; abatacept (ORENCIA), developed by Bristol Myers Squibb; and Cenicriviroc (CVC), an investigational late-stage agent developed by AbbVie.
Thailand Medical News however feels that some of these drugs have a high level of toxicity and would rather focus on phyto-based immunomodulators from
herbs
.
Not only are herbs are good source of immunomodulators, but some are also good sources of antivirals, anti-inflammatory phytochemicals etc.
Thailand Medical News is conducting a series of research in conjunction with various other international entities to create a variety of teas blends as prophylactics and also to terat midl and moderate COVID-19 and even purified phytochemical blends for use via IV use for severe COVID-19 patients. We are already in the midst of creating blends to help with Post-COVID-19 conditions such as fatigue, myocarditis etc.
Already the WHO is coming to terms that herbs will be the next frontier to explore in terms of solutions for the COVID-19 crisis that is expected to be ongoing for the next 5 years or more with increasing intensity till solutions are found.
https://www.thailandmedical.news/news/new-therapeutic-teas-
https://www.thailandmedical.news/news/breaking-covid-19-herbs-world-health-organization-who-endorses-testing-traditional-herbal-medicines-against-sars-cov-2-coronavirus
For more on
COVID-19 Trends
, keep on logging to Thailand Medical News.