BREAKING! COVID-19 Herbs: World Health Organization (WHO) Endorses Testing Traditional Herbal Medicines Against SARS-CoV-2 Coronavirus
COVID-19 Herbs
: It was announced last Saturday that The World Health Organization has finally endorsed a protocol for testing herbal medicines as potential treatments for the COVID-19 disease coronavirus and other epidemics.
https://www.afro.who.int/news/expert-panel-endorses-protocol-covid-19-herbal-medicine-clinical-trials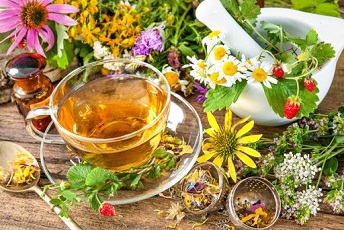 The COVID-19 pandemic has raised the issue of using traditional medicines to battle contemporary diseases, and the endorsement clearly encouraged testing with criteria similar to those used for molecules developed by labs in Asia, Europe or the Americas.
To date there are no drugs that can cure or treat COVID-19 except dexamethasone that has been approved under EUA terms of the U.S. FDA to treat the inflammatory conditions in severe COVID-19 patients.
As far as remdesivir another drug that was approved by the Trump Administration controlled regulatory agency, the U.S. FDA there is still a lot of controversy surrounding the drug and it was approved on the fact that it reduced hospitalization stays but never improved mortality rates nor has any long term safety studies ever done on it coupled with the fact that many frontline doctors are now finding that the extremely expensive drug does not seem to be that effective.
In the West, countries like America, Britain, Canada and elsewhere in Europe, the locals and authorities are very against herbal remedies and will quickly label anything herbal as fake as they have been brainwashed to prefer expensive and toxic pharmaceuticals but the irony is that the death rates in these countries are much higher compared to Asian and African countries that rely on herbal therapies and consume lot of herbs in our daily diets as preventive measures.
Last Saturday, WHO experts and colleagues from two other organizations "endorsed a protocol for phase III clinical trials of herbal medicine for COVID-19 as well as a charter and terms of reference for the establishment of a data and safety monitoring board for herbal medicine clinical trials," a statement said.
The statement said, "Phase III clinical trials are pivotal in fully assessing the safety and efficacy of a new medical product."
Prosper Tumusiime, a regional WHO director for Africa, was quoted as saying.
"If a traditional medicine product is found to be safe, efficacious and quality-assured, WHO will recommend it for a fast-tracked, large-scale local manufacturing."
The initiative was largely the results of rallying and lobbying efforts by the Africa Centre for Disease Control and Prevention, African Union Commission for Social Affairs and private entities in Asia including in China and Thailand.
One of the first products that will be tested will be the various medicinal teas based on the Artemisia plant that are being made in countries in Madagascar and also a few other Africa traditional therapies.
However the usage of Artemis by itself can give rise to drug resistance in Malaria infections.
Thailand Medical News which has also played a part in lobbying also plans to be submitting its various patented therapeutic tea blends for testing and is working out details.
Thailand Medical News has created 5 blends of therapeutic tea blends which encompasses the usage of more than 48 herbs in total including in its preparation of three distinct patented phytochemical complexes from certain herbs that are encapsulated using nano-technology and resprayed back on a another set of herbs in the teas so that the right doses of active phytochemicals are released when the teas are immersed in hot water of the right temperatures.
https://www.thailandmedical.news/news/new-therapeutic-teas-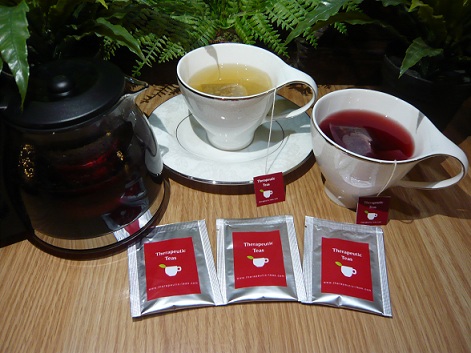 Almost 70 per cent of the herbs in the blends have supporting published studies to show their individual efficacy in terms of computational molecular docking studies to the SARS-CoV-2 genome, positive vitro studies, promising vivo studies and some have even undergone human trials in China showing its efficacy as antivirals against the SARS-CoV-2 coronavirus. (example the honeysuckle herb
https://www.thailandmedical.news/news/breaking-news-covid-19-herbs-researchers-confirms-that-in-studies-and-clinical-trials-the-herb-honeysuckle-has-efficacy-against-sars-cov-2
)
Thailand Medical News 5 blends are for varied purposes ie one as a prophylaxis, three for the various conditions for those infected ie mild, moderate and severe and a new blend for those that have recovered to help in long term health complications.
The blends were made taking into account safety protocols and possible interference with drugs and existing medical conditions and also to treat the various aspects of the COVID-19 disease not just the antiviral aspects.
4 of the blends have already been tested in human observational studies with the help of doctors and hospitals in India, Brazil, Italy and U.S. (Florida and Texas).
Plans are underway to start actual Phase 3 trials pending a fund raising drive.
There has been lack of support from governments in Asia due to ignorance, greed and corruption.
Thailand Medical News has so far been funding the project by itself but has the expertise of numerous labs and researchers around the world who have been graciously helping with their skill sets but none from Thailand as most so called 'experts' here are either incompetent and stupid and cannot even communicate in decent English plus many are arrogant, egoistic and often there is cronyism, greed and corruption at play.
Thailand Medical News is also creating the largest database of Thai and Asian herbs and phytochemicals on an online platform and the project is almost 85 % completed. The platform is expected to be launched by late November 2020 and will benefit researchers globally.
In Africa the drive to get herbal therapeutics has a better momentum due to support by government agencies.
Prosper Tumusiime added, "The onset of COVID-19, like the Ebola outbreak in West Africa, has highlighted the need for strengthened health systems and accelerated research and development programs, including on traditional medicines."
In May, WHO Africa Director Matshidiso Moeti told media that African governments had committed in 2000 to taking "traditional therapies" through the same clinical trials as other medication.
Unfortunately the same drive or enthusiasm is not seen in Asian countries or even in Thailand.
For more on
COVID-19 Herbs
, keep on logging to Thailand Medical News.