COVID-19 Antigen Test
: The US FDA today announced that it has issued an emergency use authorization for the first antigen test where results can be read directly from the testing card, a similar design to some pregnancy tests.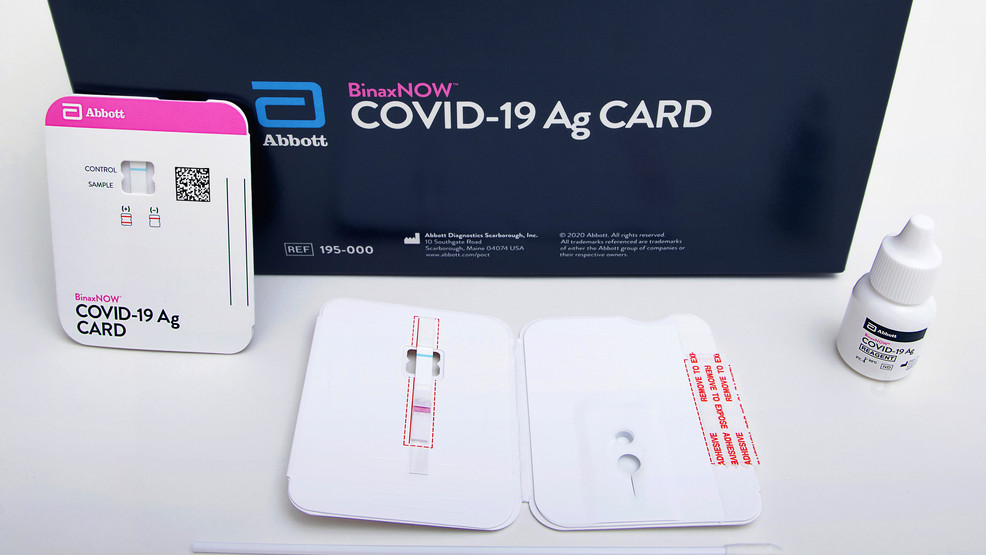 This easy use but simple design test kits are fast and efficient for healthcare providers and patients and does not need the use of an analyzer.
Dr Jeff Shuren, MD, JD, Director, Center for Devices and Radiological Health, Food and Drug Administration
told media, "
The novel COVID-19 antigen test is an important addition to available tests because the results can be read in minutes, right off the testing card. This means individuals will know if they have the virus in almost real-time. Due to its simpler design and the large number of tests the company anticipates making in the coming months, this new antigen test is an important advancement in our fight against the pandemic."
The easy to use test kit involves a healthcare provider taking a swab from the patient's nose and twirls that sample on a test card with a testing reagent added. After waiting 15 minutes, the healthcare provider reads the results directly from the testing card. One line indicates a negative result; two lines indicate a positive result.
This new COVID-19 antigen test could be used at point-of-care settings, like a doctor's office, emergency room or some schools. This test has been authorized for use in patients suspected of COVID-19 by their healthcare provider within seven days of symptom onset.
The new 15-minute test from Abbott Laboratories will sell for US$5, giving it a competitive edge over similar tests that need to be popped into a small machine. The size of a credit card, the self-contained test is based on the same technology used to test for the flu, strep throat and other infections.
To date, It's the latest cheaper, simpler test to hit the U.S. market, providing new options to expand testing as schools and businesses struggle to reopen and flu season approaches. The FDA also recently greenlighted a saliva test from Yale University that bypasses some of the supplies that have led to testing bottlenecks.
Considering the simplicity of this test, it is likely that these tests could be made broadly available. According to the test manufacturer, Abbott, it plans to make up to 50 million tests available monthly in the U.S. at the beginning of October 2020.
Although generally speaking antigen tests are very specific, they are not as sensitive as molecular tests. Due to the potential for decreased sensitivity compared to molecular assays, negative results from an antigen test may need to be confirmed with a molecular test prior to making treatment decisions.
Also, negative results from an antigen test should be considered in the context of clinical observations, patient history and epidemiological information.
The US FDA emergency use authorization was issued to Abbott Diagnostics Scarborough, Inc for its BinaxNOW COVID-19 Ag Card.
The US FDA, an agency within the U.S. Department of Health and Human Services, protects the public hea lth by assuring the safety, effectiveness, and security of human and veterinary drugs, vaccines and other biological products for human use, and medical devices.
Of late the agency has been under criticism as many medical experts feel that the White House is pressurizing the agency into a variety of decisions such as approval of drugs, treatment protocols or therapies and also diagnostics without proper scientific evidence or studies but rather for political purposes. The agency has also lost its credibility and respect in the international community over the recent chloroquine and hydroxychloroquine, remdesivir and plasma therapy fiascos.
For more on the
COVID-19 Antigen Test
, keep on logging to Thailand Medical News.