Coronavirus Officially Declared In Pakistan Now. Officials Say 2 Confirmed Cases, Doctors Say More
Despite growing speculations there were already cases of
coronavirus
in
Pakistan
as early as two weeks ago even in major cities like Karachi and Lahore, most of these were denied or downplayed by health authorities in Pakistan.
However, with the Iran's
coronavirus
situation getting out of control, many neighbouring countries are using the timing to gradually start releasing the magnitude in their own countries while shifting the blame to Iran.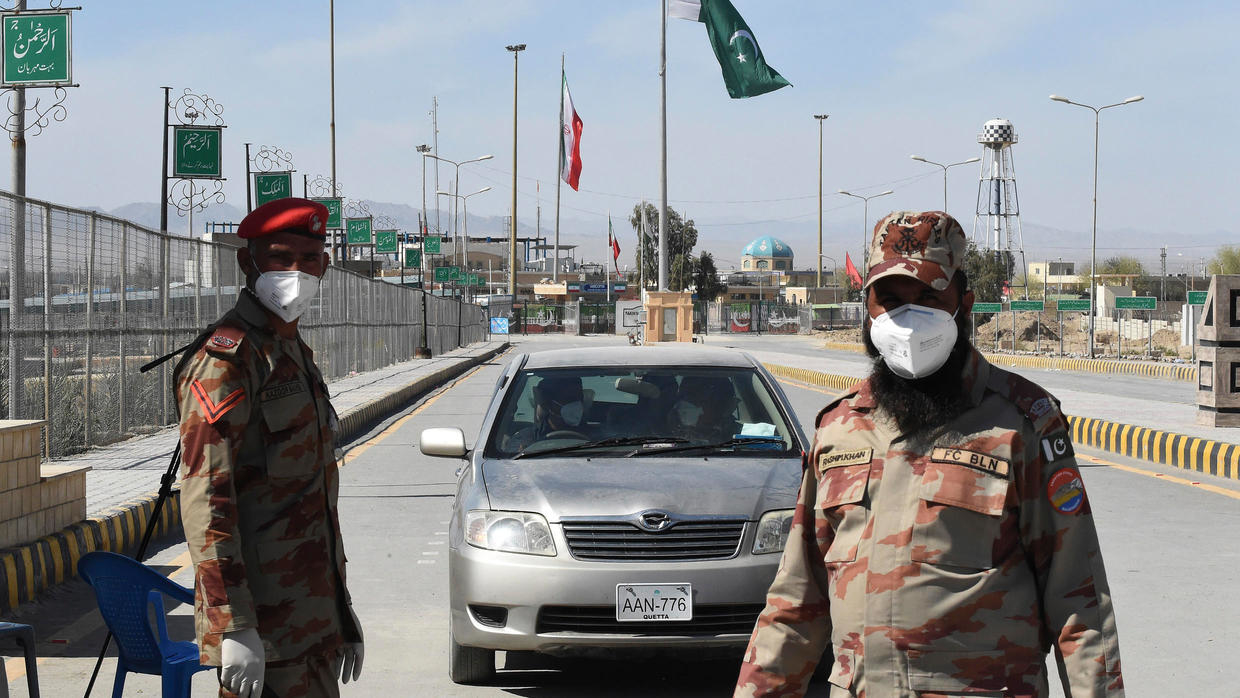 On Wednesday,
Pakistan
's Health Minister Zafar Mirza confirmed the first two cases of
coronavirus
in the country.
He said during a press conference at Quetta, "I can confirm the first two cases of
coronavirus
in
Pakistan
. Both cases are being taken care of according to clinical standard protocols & both of them are stable. No need to panic, things are under control. I will hold press conference tomorrow on my return."
It was revealed later that of the two cases, one is in the southern province of Sindh and the other in the capital Islamabad, both having had travelled to Iran in the past two weeks.
An official statement issued by the southern Sindh province's health department stated that the first positive case was reported in Karachi in a 22-year-old male with a "history of travel to Iran where he has acquired the
coronavirus
."
With many porous borders, creaking hospitals and large illiterate populations,
Pakistan
faces a potentially devastating health crisis from the new coronavirus.
Fears are growing fears in
Pakistan
over how the country would deal with the outbreak. Islamabad has a history of failing to contain infectious diseases such as polio, tuberculosis and hepatitis.
Both Iran and Afghanistan, which shares a borders with
Pakistan
, are hard hit and are having
coronavirus
cases increasing on a daily basis.
Pakistan
this week moved quickly to quarantine at least 270 people near the Iranian border after a group of pilgrims returned and briefly mixed with other residents.
Though
Pakistan
has closed land borders with Iran, it has maintained air travel to and from China, the main source of the
coronavirus
.
Pakistani public health expert Dr Arshad Altaf said,"There is a limited concept of prevention unfortunately. I fear the country is not well prepared at all for any health emergency."
Doctors in Karachi and Lahore had already been sounding alerts as of two weeks ago, they are seeing a rise of patients with symptoms and some even progressing into severe pneumonia but are unable to access
coronavirus
test kits. Already a few deaths have been reported but recorded as due to pneumonia and ARDS caused by the influenza virus!
Medical experts are saying that in less than two weeks,
Pakistan&lt ;/strong> coronavirus situation is likely to progress into a situation than is far worse than what is happening in Iran currently.

For more updates on Pakistan Coronavirus situation, keep checking at: https://www.thailandmedical.news/articles/coronavirus