Coronavirus Cases In India Crosses Four Million And Indian Travellers Becoming Human Vectors That Are Spreading The Disease Elsewhere
India coronavirus
cases have crossed the 4 million mark on Saturday as the country also reported its record highest number of COVID-19 cases in the last 24 hours which was said to be 86,430 cases.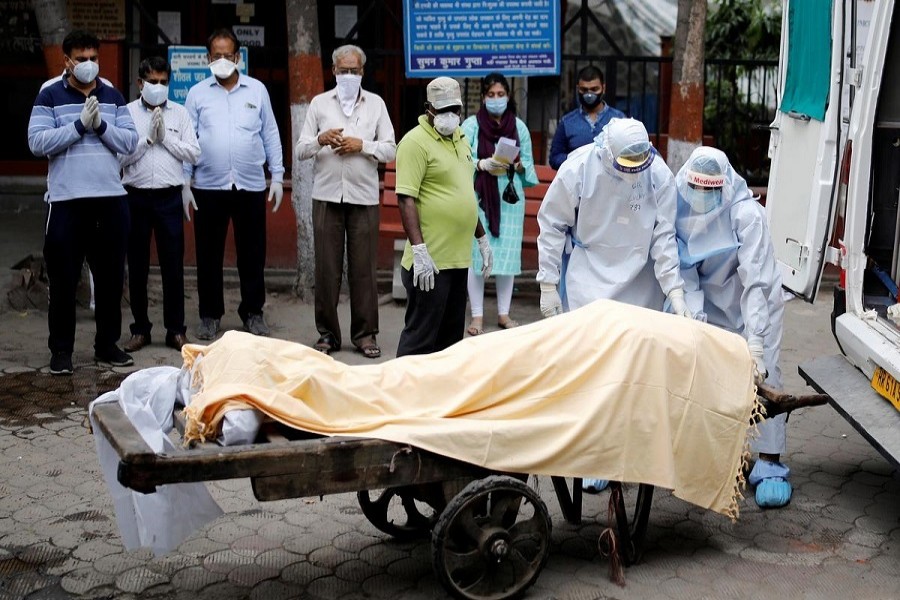 India is reported to be behind the United States which has more than 6.3 million cases and Brazil which has more than 4.1 million cases.
However many Indian experts and medical professionals are claiming that real figures in India could be seven fold as there is inadequate testing coupled with the fact that many state governments are concealing the real figures.
The total number of infected cases in India as reported by Indian health authorities now stands at 4,023,181 while the total number of deaths is 69,562.
A recent published report in the lancet journal questions India's reported death figures and the manner of COVID-19 death reporting.
https://www.thelancet.com/journals/lancet/article/PIIS0140-6736(20)31857-2/fulltext#%20
What is more worrying however it is reported that more than 11,214 patients are currently in critical condition while India does not have sufficient proper ICU facilities. Out of the total number of hospital beds in India which stands at around 713,920 (about 34 per cent do not even meet basic international standards), and there is only about 6,280 proper ICU units.
Although the government has eased restrictions in a bid to revive the economy, India now has the world's fastest growing number of cases at more than 80,000 a day and the highest daily death toll at more than 1,000.
India's caseload has gone from three to four million in just 13 days, faster than the United States and Brazil.
The COVID-19 pandemic is now spreading through rural areas which have poor health facilities but is also resurging in big cities like Delhi and Mumbai.
The Maharashtra state, which includes Mumbai, has been at the centre of the crisis in India since a nationwide lockdown was imposed in March. It still accounts for nearly a quarter of the new daily cases across the country of 1.3 billion.
Experts are saying that said that India is "nowhere close" to a peak and Maharashtra must become the "focus" of the campaign against the coronavirus. "There is no controlling COVID-19 in India without controlling the outbreak in Maharashtra. Given its economic significance, Maharashtra will continue to influence the spread of infection elsewhere in the country."
Meanwhile many countries are now banning travellers or returnees from India as it has emerged that most Indians are now the human vectors that are causing the spread of the disease to other countries.
A cluster in Malaysia was attributed to Indians and in Singapore numerous cases were also due to returnees from India.
Malaysia and Indonesia have already banned Indian travellers and returnees and many other countries are also doing so while locals in countries like Thailand, Singapore, Australia etc are petitioning their governments to have a complete ban on any arrivals originating from India.
The situation in India is not expected to get better anytime soon considering the vast poor communities do not have access to proper testing and treatments while the middle class and rich are extreme misers when it comes to spending on health issues. These individuals will even bargain when it comes to health supplements and herbs or medical equipment for home use.
For more on
India Coronavirus
crisis, keep on logging to Thailand Medical News.