Colorectal Cancer Among Younger Adults Rising Globally, Dietary Habits To Be Blamed.
Researchers from the American Cancer Society have conducted a new extensive global study with results that are very alarming. The study finds that colorectal cancer (CRC) incidence is increasing exclusively in young adults in high-and middle income countries spanning six continents. The study, appearing in the journal Gut, finds the rising rates are in contrast to stable or declining trends in older adults, suggesting that changes in early-life exposures are increasing CRC risk.
What was initially third in place as the most commonly diagnosed cancer worldwide might be moving up to the second ranking shortly. An estimated 2.4 million new cases were detected 2018 along with more than 4.1 million people already diagnosed with colorectal cancer.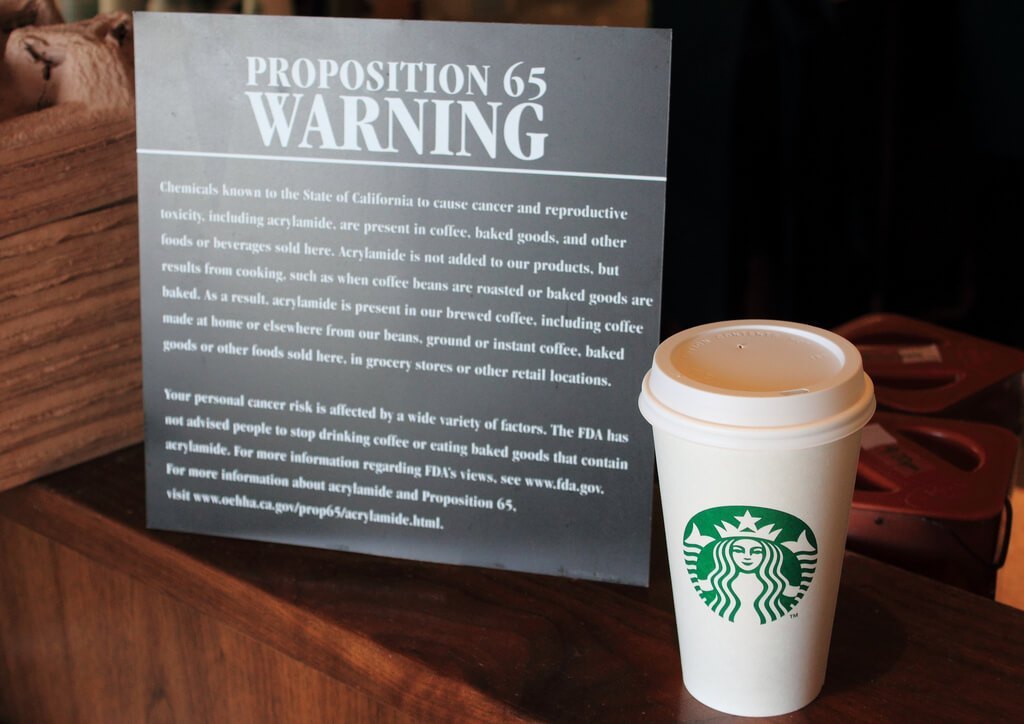 In Califonia and soon in more states in the US, new laws have been already been enacted that warnings about the dangers of coffee drinking
be displayed at all cafes selling or serving coffee. Meanwhile in Lalaland, Thai buffoons are queuing up to have to have their refills
in trendy reusable mugs as its a trend to show that you have made it by holding a starbucks mug in your hands!
To learn more about contemporary patterns of early onset CRC on a global scale, investigators led by Rebecca Siegel, MPH, analyzed long-term population-based data on CRC occurrence in adults under 50 versus those 50 and older for 43 countries covering six continents using high-quality cancer incidence data from population-based cancer registries.
The results showed the increase in young adults was twice as steep as that in older adults and also began in the mid-1990s. Early-onset CRC incidence increased most rapidly by 4.2% per year. South Korea, had the highest rate among all countries analyzed. Declining incidence in older adults in many countries is partly attributed to CRC screening, which typically emerged over the past two decades and begins between the ages of 50 and 60 years.
In a phone interview with Thailand Medical News, Rebecca Siegel commented "These patterns potentially signal changes in early-age exposures conducive to large bowel carcinogenesis and highlight an urgent need for research to explore the potentially unique etiology of young-onset CRC. Although the absolute risk of CRC in adults younger than 50 years is low relative to older adults, disease trends in young age groups are a key indicator of recent changes in risk factor exposures and often foreshadow the future cancer burden."
Many experts are attributing the rise of early onset CRC or CRC occurring in younger adults due to the dietary habit changes, some of which include consumption of processed foods, microwaveable frozen foods from convenient stores, alcohol consumption and coffee drinking.
Despite there are many studies that claim that these food groups do not affect cancer, most of these studies were financed by groups that had vested interests whereas there are far more amount of studies done by professional medical researchers with no vested interests that showed results otherwise.
One of the greatest contributors to colorectal cancer among the younger adults is the trend of having coffees from various cafes daily. Studies have shown not only is acrylamide present in coffee grounds carcinogenic but that the process of frothing milk at high temperatures for the lattes also produce toxic and carcinogenic byproducts . These coupled with caffeine present and also certain initially health valuable bioflavonoids present in coffee that turned carcinogenic at high temperatures and made worst with the addition of frothed milk, contribute to the cause of various cancers. The addition of sugar only adds to more problems creating a rise of toxic compounds called AGEs or Advanced Glycation End-products. In reality, the only way to avoid any harmful effects of coffee and to truly enjoy the natural phytochemicals present in it and not suffer any unpleasant health effects is to simply chew an unroasted coffee bean!
Reference: Global patterns and trends in colorectal cancer incidence in young adults ,Rebecca L Siegel, Lindsey A Torre, Isabelle Soerjomataram, Richard B Hayes,Freddie Bray, Thomas K Weber, Ahmedin Jemal gut.bmj.com/lookup/doi/10.1136/gutjnl-2019-319511
Additional References About Coffee and Cancer
1. Holick CN, Smith SG, Giovannucci E, Michaud DS. Coffee, Tea, Caffeine Intake, and Risk of Adult Glioma in Three Prospective Cohort Studies. Cancer Epidemiol Biomarkers Prev. 2010;19:39-47.
2. Galeone C, Tavani A, Pelucchi C, et al. Coffee and tea intake and risk of head and neck cancer: pooled analysis in the international head and neck cancer epidemiology consortium. Cancer Epidemiol Biomarkers Prev. 2010;19:1723-36.
3. Setiawan VW, Wilkens LR, Hernandez BY, et al. Coffee intake reduces hepatocellular carcinoma risk: The Multiethnic Cohort. American Association for Cancer Research Annual Meeting 2014; April 5–9, 2014; San Diego. Abstr LB-281.
4. Geybels MS, Neuhouser ML, Wright JL, et al. Coffee and tea consumption in relation to prostate cancer prognosis. Cancer Causes Control. 2013;24:1947-54.
5. Sinha R, Cross AJ, Daniel CR, et al. Caffeinated and decaffeinated coffee and tea intakes and risk of colorectal cancer in a large prospective study. Am J Clin Nutr. 2012;96:374-81.
6. Jiang W, Wu Y, Jiang X. Coffee and caffeine intake and breast cancer risk: an updated dose-response meta-analysis of 37 published studies. Gynecol Oncol. 2013;129:620-9.
7. Loftfield E, Freedman ND, Graubard BI, et al. Coffee drinking and cutaneous melanoma risk in the NIH-AARP diet and health study. J Natl Cancer Inst. 2015 Jan 20. Epub ahead of print.
8. Merritt MA, Tzoulaki I, Tworoger SS, et al. Investigation of Dietary Factors and Endometrial Cancer Risk Using a Nutrient-wide Association Study Approach in the EPIC and Nurses' Health Study (NHS) and NHSII. Cancer Epidemiol Biomarkers Prev. 2015;24:466-71.