Chinese Students Could Be The Next 'Disease Vectors' To Help Spread The Coronavirus Globally Warns Experts. Current Death Toll As Claimed By China: 2441, Infected: 76,929
In an emerging story, health authorities and doctors in South Korea are concerned that more than 70,000 Chinese students that are in the midst of returning back to South Korea for the spring semester could end up being 'vectors' that help to spread the
coronavirus
.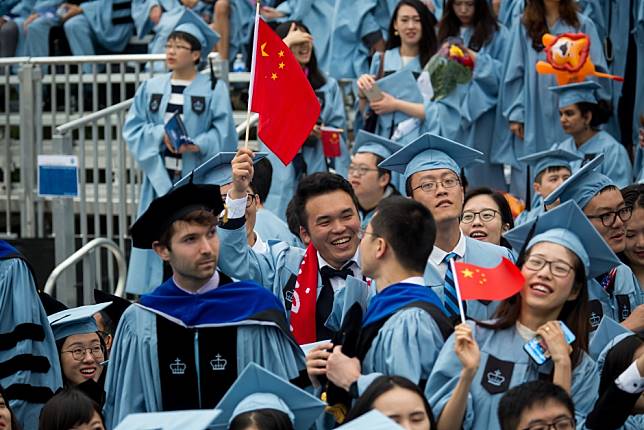 Most of these students might not even know that they could be potential carriers as the incubation period of the
coronavirus
is extremely long, as Chinese officials themselves as said that in recorded cases so far , it was found to be as long as 27 days. (refer:
https://www.thailandmedical.news/news/breaking-news-new-coronavirus-can-incubate-for-as-long-as-27-days-before-showing-symptoms
) coupled with the fact until there is more clinically based studies, it can even safe to assume that the incubation period can even be longer.
The South Korean educational officials said their campuses cannot be properly quarantined or monitored as the schools are not equipped to manage possible infectious outbreaks, stressing that any infected Chinese nationals could easily spread the
coronavirus
to other students when they come into close contact with one another.
Placing people under 30 days or more quarantine periods would be unproductive and also a stress on resources. (it is now safe to say that existing 14 days quarantine periods are simply not the least effective in containing the spread)
Korean medical experts said stopping the inflow of possible
coronavirus
carriers to the universities was the most effective way to contain the virus.
South Korean Medical Association (KMA) President Dr Choi Dae-zip told
Thailand Medical News
,"As long as the epidemic is not totally eradicated in China, the South Korean government should block people from the mainland including university students who have yet to come to South Korea."
Dr Choi said South Korea already faces the risk of community infections as many of the newly confirmed cases are presumed to be from domestic transmission. In this situation, stopping the inflow of carriers from abroad is ultimately the most effective approach to control the further spread of the
coronavirus

.
Dr Choi further added, "We truly understand China is a major trading partner, and the students' right to be educated is also important. There is a chance that it might hurt our economy and the relations with educational institutions between the two countries, but we, as doctors, believe nothing is more important than public safety."
While globally the number of Chinese tourists has drastically dropped as most countries have either stopped and banned travellers to and from China to protect its citizens or imposed travel restrictions ( Thailand is one of the few exceptio ns that is still accepting Chinese travellers ), there are hundreds of Chinese students that will be travelling back to various countries to continue their education after the Chinese New year Break and as terms open, they could potentially and unknowingly bring the
coronavirus
with them and help spread it in their host countries.
A University Professor from Sydney, Australia commented, "It is not an issue of discrimination or being politically correct, we have to admit that any Chinese student returning back could be a carrier as newer details are emerging about the
coronavirus
from its incubation period to its ability to manifest asymptomatic conditions in certain people. The Australian government should not take the risk at the expense of economic issues to danger the lives of its citizens but rather ban all Chinese travellers including students till conditions really improve. Long-distance learning platforms could be a temporary solution.
There is almost 1.05 million Chinese students that are expected to return to their various campuses around the world with the bulk of them studying in countries like Australia, US, Canada, UK, South Korea, Japan, Singapore and even Thailand .
Meanwhile, China authorities this morning in their usual confusing style of reporting figures, said that there were only 93 new deaths in Hubei and 630 new
coronavirus
infections bringing the death toll to only 2441 and the number of infected to 76,929. No mention was made of the specific figures for the rest of the provinces especially Zhejiang and Chongqing and Jiangxi where reports are emerging of a deepening crisis with many infected and dying.
A Chinese media leaked a story of about a huge steel factory in Wuhan called Wuhan Iron & Steel Corp which is part of China Baowu Steel Group Corp. Ltd., China's largest steel producer. It said that almost 6,000 out of its workforce in Wuhan are sick and placed in quarantine with many tested positive for the
coronavirus
, but these were not added in any of the figures for the 2 days in the daily health reporting figures for the coronavirus.
Some are expecting that China will announce that the
coronavirus
has been totally eradicated from the country on the 1
st
of April 2020! (though it plan is to do so by March)
For more on the
coronavirus
, keep checking the
Coronavirus
microsite at Thailand medical news.