Antibiotic Cotrimoxazole found to reduce adverse effects in HIV patients.
A recent research found that long-term cotrimoxazole treatment reduces mortality and morbidity in children with HIV by altering their gut microbiome and immune activation.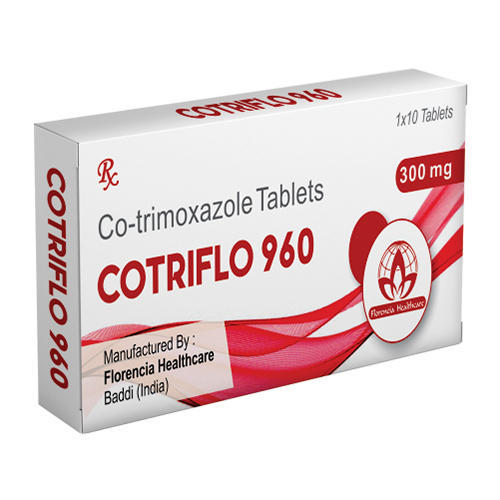 The finding supports current WHO guidelines, which recommend long-term cotrimoxazole treatment for all HIV-positive people living in areas where malaria and severe bacterial infections are common.
Previous studies have shown that despite increased risk for antimicrobial resistance, mass administration of antibiotics could improve childhood mortality. One study found that biannual mass distribution of azithromycin to preschool-aged children in sub-Saharan Africa reduced child mortality by 14%.
"Collectively, our study shows for the first time that cotrimoxazole is more than just an antibiotic. It also has anti-inflammatory properties that could contribute to its long-term survival benefits for people living with HIV
,"
Claire D. Bourke, MD, a Sir Henry Dale Research Fellow at the Center for Genomics & Child Health at the Blizard Institute in London, told
Thailand Medical News.
The trial included HIV-positive children in Zimbabwe and Uganda who had received at least 96 weeks of once-daily cotrimoxazole prophylaxis in addition to ART. After initial treatment, participants were randomly assigned to either stop or continue cotrimoxazole treatment for an additional 96 weeks. Researchers collected and analyzed plasma from all children included in the trial, and they also collected stool samples from a subgroup of children in Zimbabwe.
Samples from 293 children were included in the trial. After initial treatment, 149 stopped and 144 continued cotrimoxazole treatment. Children who continued treatment had lower systemic inflammation than those who stopped treatment, the researchers said.
Stool samples showed those who continued treatment experienced decreased activity of members of the bacterial genus
Streptococcus
, which promotes intestinal inflammation. Blood samples from 16 HIV-positive and 8 HIV-uninfected adults showed that cotrimoxazole had a direct effect on immune cells and inhibited inflammatory molecule production.
Overall, children were 18% more likely to experience adverse health events associated with AIDS within 48 weeks of stopping treatment.
"Our data support continued efforts to improve coverage of cotrimoxazole among HIV-positive people living in sub-Saharan Africa, in line with WHO guidelines," Bourke said. "The study also raises two intriguing possibilities: One, that cotrimoxazole may have benefits in other health conditions where systemic inflammation worsens clinical outcomes; and two, anti-inflammatory properties may contribute to the health benefits of other antibiotics."
More information:
Claire D. Bourke et al. Cotrimoxazole reduces systemic inflammation in HIV infection by altering the gut microbiome and immune activation, Science Translational Medicine(2019). DOI: 10.1126/scitranslmed.aav0537