American College Of Cardiology Warns That SARS-Cov-2 Coronavirus Could Be Dangerous For Those With Cardiovascular Diseases and Issues Guidelines
The ACC or American College of Cardiology (ACC) has released a clinical bulletin that addresses cardiac implications of the current
SARS-Cov-2
epidemic that causes the
Covid-19
disease.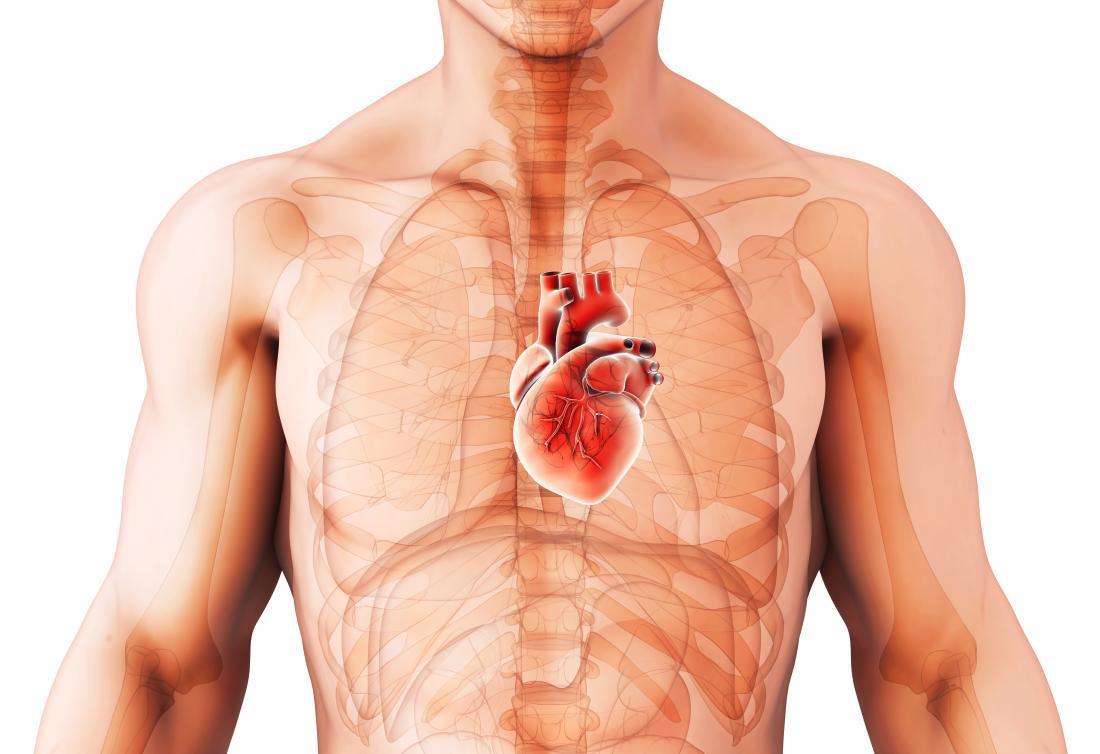 The clinical provides information on the potential
cardiac
implications from analog viral respiratory pandemics and offers early clinical guidance given current
SAR-Cov-2
uncertainty.
Initial reports from China suggest that a high proportion of
Covid-19
patients have baseline
cardiovascular disease
and it is well known that viral infections such as influenza can destabilize and worsen cardiac conditions and it is expected that
SARS-Cov-2
will have some effect as well. The
cardiovascular
effects will not be uniform and will have varying severity in different patients.
The ACC is monitoring the situation to identify the true
cardiovascular i
mpact of
SARS-Cov-2
and to identify the high-risk patients and come up with relevant clinical recommendations.
Meanwhile, the clinical bulletin looks at some early
cardiac
implications of the infection. For example, early case reports suggest patients with underlying conditions are at higher risk of complications or mortality from the
coronavirus
, with up to 50% of hospitalized patients having a chronic medical illness.
Forty percent of hospitalized patients confirmed to have the coronavirus have
cardiovascular
or
cerebrovascular
disease.
A recent case report on 138 hospitalized
Covid-19
patients, indicated that 19.6% developed acute respiratory distress syndrome, 16.7% developed
arrhythmia
, 8.7% developed shock, 7.2% developed acute
cardiac
injury, and 3.6% developed acute kidney injury. Rates of complication were universally higher for ICU patients it was noted.
The first reported death was a 61-year-old male, with a long history of smoking, who succumbed to acute respiratory distress,
heart failure
, and
cardiac arrest
, the bulletin notes. Early, unpublished first-hand reports suggest at least some patients develop
myocarditis
.
Emphasizing the current uncertainty about the
coronavirus
virus, the bulletin provides the following clinical guidance:
-
The SARS-Cov-2
virus is spread through droplets and can live for substantial periods outside the body; containment and prevention using standard public health and personal strategies for preventing the spread of communicable disease remains the priority
-In locations with active
SARS-Cov-2
transmission (China, Japan, Singapore, Thailand And Hong Kong ), it is reasonable to advise patients with underlying
cardiovascular disease
of the potential increased risk and to encourage additional, reasonable precautions
-Elderly adults are less likely to present with fever, thus close assessment for other symptoms such as cough or shortness of breath is warranted
gt; -Certain Chinese
cardiology
experts have suggested that the rigorous use of guideline-directed, plaque stabilizing agents could offer additional protection to
cardiovascular disease
(
CVD
) patients during a widespread outbreak (statins, beta blockers, ACE inhibitors, acetylsalicylic acid); however, such therapies should be tailored to individual patients
-Its critical for patients with
CVD
to remain current with vaccinations, including the pneumococcal vaccine, given the increased risk of secondary bacterial infection; it would also be prudent to receive influenza vaccination to prevent another source of fever which could be initially confused with coronavirus infection
-It is reasonable to triage
Covid-19
patients according to the presence of underlying
cardiovascular
, respiratory, renal, and other chronic diseases for prioritized treatment
-Healthcare providers are cautioned that classic symptoms and presentation of
AMI
may be overshadowed in the context of
coronavirus
, resulting in underdiagnosis.
-
CVD
patients in locations without widespread
SARS-Cov-2
, emphasis should remain on the threat from influenza, the importance of vaccination and frequent handwashing, and continued adherence to all guideline-directed therapy for underlying chronic conditions
-
SARS-CoV-2
is a fast-moving epidemic with an uncertain clinical profile; providers should be prepared for guidance to shift as more information becomes available.
For more updates on the
SARS-CoV-2

coronavirus
, keep logging on to:
https://www.thailandmedical.news/articles/coronavirus