Scientist In Taiwan Report That A New SARS-CoV-2 BA.2.3.7 Sub-Variant With K97E Spike Mutation Is Causing Critical Neurological Illness In Children!
An alarming report involving documented case studies and viral genome analysis by doctors, pediatrics and researchers from a tertiary medical center in Taiwan ie the Tri-Service General Hospital which is part of the National Defense Medical Center has found that a newly emerged SARS-CoV-2 Omicron sub-variant of the BA.2.3.7 sub-lineage is causing critical neurological illness among children infected with that variant.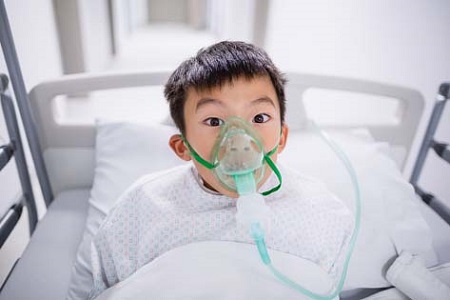 The medical researchers suspect that an additional novel mutation found on the genome of the BA.2.3.7 sub-variant ie the K97E mutation in the S protein could be responsible for change of pathogenesis and is causing the neurological complications and issues in infected children.
This new BA.2.3.7 sub-variant is found to be increasing in circulation at the moment in Taiwan and Hong Kong but has also been identified in few sequences from the United States, South Korea, Japan, Denmark and Australia.
The new sub-variant is reported to have emerged sometime in April 2022 in Taiwan but has only just started to increase in circulation.
The medical researchers submitted their report to the peer reviewed International Journal of Infectious Diseases.
https://www.ijidonline.com/article/S1201-9712(22)00500-8/fulltext
According to the researchers, since April 2022, when another wave of the Omicron epidemic hit Taiwan, it was observed that children with severe neurological complications have been reported frequently.
A number of cases also developed acute fulminant encephalitis.
In order to investigate the possible causes of the increased incidence of such complications in Taiwan, the researchers reviewed several cases of pediatric patients with severe neurological symptoms.
The researchers collected the medical records of pediatric patients with COVID-19 infection who presented with severe neurological symptoms. The COVID-19 infection was diagnosed by nasal swab RT-PCR. The remained samples were sent for whole-genome sequencing and S protein amino acid variation mapping.
The study findings showed an increase of several inflammatory markers in all the pediatric patients displaying neurological complications.
It was however found that none of the cerebrospinal fluid (CSF) samples tested positive for SARS-CoV-2.
Interestingly, the result of WGS showed that all the sequences belonged to the new lineage BA.2.3.7.
However, it was noted that all these sequences had a K97E mutation in the S protein that differed from other BA.2.3.7 lineage strains which was located at the spike protein N-terminal domain.
The researchers said that the new mutation in the S protein, which had not previously been observed but was discovered in this study, potentially explains the sudden increase in incidence of extremely adverse neurological symptoms in pediatric patients.
Dr Hung-Sheng Shang from the Division of Clinical Pathology, Department of Pathology at Tri-Service General Hospital-Taiwan told Thailand
Medical News
, "Based on our patients&a mp;rsquo; findings, the increased cytokine and inflammation markers while having negative PCR results in CSF, can lead to the conclusion of the causes of these severe neurological symptoms might be related to hyperimmune states rather than direct viral invasion of CNS."
He added, "Our detailed analysis of the eight TSGH sequences indicated that a new Omicron BA.2.3.7 subspecies with special S protein K97E may have been produced in Taiwan and these sequences are similar from Japan, USA, and Hong Kong."
The researchers said that the location of K97 mutation is between two beta sheets and the edge of the druggable cavity region of S protein NTD domain and some extensive ubiquitination events have been observed on them which might have effect on immune regulation. Furthermore, mutations of the NTD region in S protein that allow for immune evasion have also been reported.
https://pubmed.ncbi.nlm.nih.gov/34208755/
https://pubmed.ncbi.nlm.nih.gov/33845483/
https://www.nature.com/articles/s41579-021-00573-0
Hence the researchers said that the K97E mutation, which has not been observed in Taiwan previously, potentially explains the sudden increase in incidence of severe neurological symptoms in pediatric patients due to its possible effect on immune regulation.
This coming fall and winter is expected to be fun times as we can expect a wide array of new SARS-CoV-2 Omicron variants and also sub-variants to emerge and cause non-stop surges with reinfections being very predominant. Many of these new 'fun' variants and sub-variants will not only be more transmissible and immune evasive but they will also display a change in pathogenesis which will cause an increase in hospitalizations and also deaths.
For more on the
BA.2.3.7 subvariant with the K97E mutation
, keep on logging to Thailand
Medical News
.