Kiniksa Pharmaceuticals Collaborates With The Myocarditis Foundation To Support Patients With Pericarditis
Press Release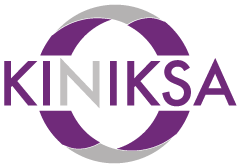 Kiniksa Pharmaceuticals, Ltd., a biopharmaceutical company today announced a collaboration with the Myocarditis Foundation in support of patients affected by pericarditis with heart muscle inflammation.
Kiniksa and the Myocarditis Foundation are working together to raise awareness about pericarditis, a painful and debilitating autoinflammatory cardiovascular disease. Approximately 35% of people with pericarditis will also have heart muscle inflammation, called myocarditis. The Myocarditis Foundation is providing information about pericarditis on its website as an educational reference for patients and caregivers. In addition, the Myocarditis Foundation plans to launch a free online interactive community for pericarditis patients and caregivers to support and connect with each other.
"The Myocarditis Foundation's passion and commitment to patients and families affected by cardiovascular diseases is outstanding," said Sanj K. Patel, CEO and Chairman of the Board of Kiniksa. "We are thrilled to partner with them to support patients with heart-related medical conditions and view our relationship as a significant advancement in advocacy for patients with pericarditis."
Pericarditis, in the acute form, accounts for ≥1% of emergency department (ED) visits among patients with ST-segment elevation1 and up to 4.4% of ED visits for chest pain.2
Kiniksa is currently developing a potential treatment to address the recurrent form of pericarditis. Recurrent pericarditis is a common complication after an initial episode of acute pericarditis and is characterized by the recurrence of chest pain and signs of cardiovascular inflammation. Health plan claims data suggests there are approximately 42,000 recurrent pericarditis patients in America seeking and receiving medical treatment. There are no currently FDA-approved treatments for pericarditis
Kiniksa is enrolling RHAPSODY, a global, randomized withdrawal (RW) design, pivotal Phase 3 clinical trial of rilonacept in subjects with recurrent pericarditis. The study is intended to evaluate the efficacy and safety of rilonacept treatment in subjects with recurrent pericarditis. The primary efficacy endpoint is time-to-first pericarditis-recurrence in the RW period. The co-principal investigators are Dr. Allan Klein of Cleveland Clinic and Dr. Massimo Imazio of the University of Torino, Italy. Top-line data are expected in the second half of 2020.
About Rilonacept
Rilonacept is a weekly, subcutaneously-injected, recombinant fusion protein that blocks interleukin-1α (IL-1α) and interleukin 1β (IL-1β) signaling. Rilonacept was discovered and developed by Regeneron Pharmaceuticals, Inc. (Regeneron) and is approved by the FDA under the brand name ARCALYST® for the treatment of Cryopyrin-Associated Periodic Syndromes (CAPS), which includes Familial Cold Autoinflammatory Syndrome and Muckle-Wells Syndrome. IL-1 blockade may interfere with immune response to infections. Serious, life-threatening infections have been reported in patients taking ARCALYST. ARCALYST should be discontinued if a patient develops a serious infection. Taking ARCALYST with TNF inhibitors is not recommended because this may increase the risk of serious infections. Kiniksa exclusively licensed rilonacept from Regeneron for recurrent pericarditis and certain other indications. Rilonacept in recurrent pericarditis is an investigational drug.
Abou t RHAPSODY
RHAPSODY is the ongoing, double-blind, placebo controlled, RW designed, pivotal Phase 3 clinical trial in recurrent pericarditis utilizing rilonacept. Kiniksa expects that up to 50 subjects will be randomized into the RW period. Eligible subjects must present at screening with at least a third pericarditis episode, defined as at least 1 day with pericarditis pain of ≥ 4 on the 11-point NRS and a CRP value ≥ 1 mg/dL within the 7-day period prior to first study drug administration. Subjects included in the study may be receiving concomitant NSAIDs and/or colchicine and/or oral corticosteroid treatment in any combination. The study is comprised of 5 periods: a screening period; a single-blind run-in period during which subjects receive a loading dose of rilonacept 320 mg injected SC followed by 160 mg SC weekly while background pericarditis medications are tapered and discontinued; a double-blind, placebo-controlled 24-week RW period during which clinical responders to rilonacept are randomized 1:1 and receive 160 mg SC weekly rilonacept or placebo for at least 24 weeks; a long-term extension treatment period after trial completion during which all subjects completing the RW period have the option to receive up to 24 weeks of open-label rilonacept 160 mg SC weekly; and a long-term extension follow-up period during which all subjects in the long-term extension period will be followed for 24 weeks for safety and pericarditis recurrences.
For More Details Contact:
Mark Ragosa at Kiniksa
(781) 430-8289
mragosa@kiniksa.com