Most People Not Aware About HPV Or Its Cancer Causing Effects Despite HPV Related Cancers Increasing Worldwide.
-Sexually Transmitted HPV On A Tenfold Increase Worldwide
-80% percent of Males And 60% Of Females Have No Knowledge About What Is HPV
-940 Million People Worldwide Carrying HPV (Figures Collated From CDC, WHO, NHS etc)
-More Than 4.1 Million People Developed HPV Related Cancers In 2018.
-More Younger Adults Are Dying From HPV Cancers Such As Cervix Cancer, Oral Cancer, Penile Cancer and Anal Cancer
-Incidences Of Males Having HPV Related Cancers Increasing
-Incidences Of HPV Related Ocular Diseases On The Rise
Surveys done in various parts of the world are now showing that a majority of people have no clue about what HPV is or that even it is a sexually transmitted disease. What is worst is that they do not even know that HPV can cause cancers or other diseases and complications especially those carrying the virus for a long term.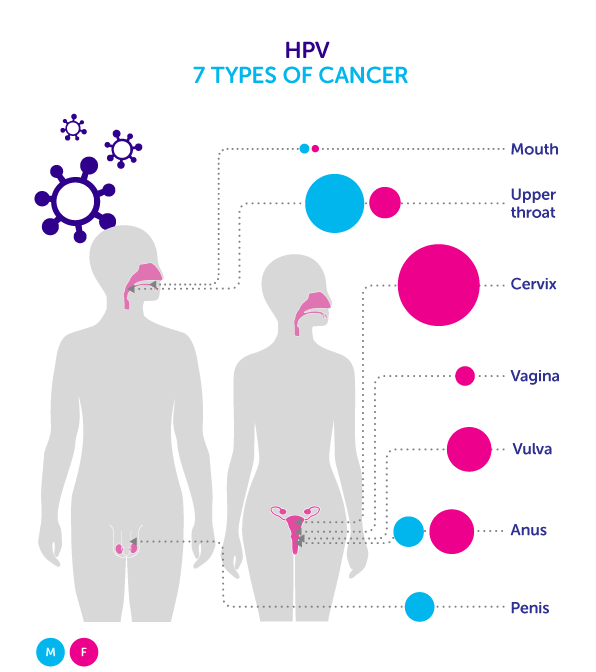 What's even disturbing is that many males think assume that it's a disease that only affects females and not males. Given the importance of HPV as a cause of cervical cancer, it's not surprising that awareness is much higher for women versus men.
While the
rate of HPV infections
is on the rise due to complacency in adopting safe sex practices coupled with new forms of sexual behavior patterns among the young, the number of people walking carrying the virus and not even knowing that they have it is staggering. According to estimates compiled from CDC, Who, NHS and other agencies, there are more than 940 million people worldwide that are infected with HPV.
Cancers linked to the human papillomavirus
have increased significantly over the last 15 years in the United States, with throat cancer now the most common HPV-related malignancy, the Centers for Disease Control and Prevention
More than 43,000 people developed HPV-associated cancer in 2015, compared with about 30,000 in 1999, the CDC said. While the estimates for 2018 stand at about 76,000 for the US and 4.1 million globally with a high proportion in countries like Britain, Holland, Spain, Brazil, Australia, Philippines, Thailand and Vietnam, Cambodia and China.
HPV Vaccinations rates are not rising high enough. Globally only 7% of adolescents ages 13 to 17 in 2017 had received all the recommended doses for HPV vaccination.
HPV infection is easily prevented through vaccination, but "the lack of knowledge" may have contributed to low HPV vaccination. More outreach by doctors and healthcare authorities worldwide is needed.
The U.S. Centers for Disease Control and Prevention recommends that boys and girls ages 9 to 14 get two doses of the HPV vaccine. That age group is preferred because it's best to immunize against sexually transmitted HPV before the onset of sexual activity. Three doses are typically needed if the first dose was given at age 15.
The CDC also now recommends that adults 27 to 45 consult with their doctor as to whether they should be vaccinated.
Because HPV-linked cancers can also affect males, it's important that boys get vaccinated, too.
HPV vaccination campaigns have focused heavily on cervical cancer prevention in women, but new findings demonstrate a need to educate both sexes regarding HPV and HPV vaccination.
Rates of cervical cancer have declined slightly in the last 5 years because of screening. But there was a greater than 600% increase in oropharyngeal cancer rates in men and a nearly 250% rise in anal cancer rates in women.
Also disturbing is that there are new incidences of HPV ocular diseases increasing yearly and also newer gastro complications associated with HPV infections emerging.
Unless Healthcare authorities and also governments get more involved in and initiate HPV education campaigns, the problem can really become a major issue as infection rates are occurring more in teen and young adults and long term prevalence of the virus in the body can give rise not only to cancers but other issues as well.
For information about HPV check out the Medical Refences Sections of Thailand Medical News on the main tab menu or "hamburger menu" on your mobiles, under the Health A-Z and
check up on Human Papillomavirus