BREAKING! COVID-19 Alerts: Cases Of Multisystem Inflammatory Syndrome (MIS) That Can Cause Deaths Emerging In Young Adults With COVID-19
COVID-19 Alerts
: Multisystem Inflammatory Syndrome (MIS) which a condition typically only found in children with COVID-19 and exhibiting Kawasaki disease likeness is now being seen even in younger adults with COVID-19.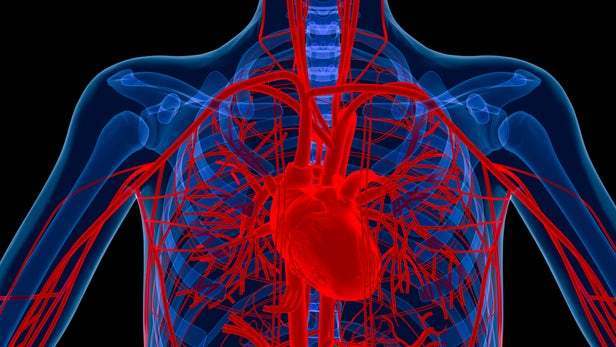 In a sobering case, the autopsy findings in a young COVID-19 patient who seemed to be recovering, then rapidly deteriorated and died, showed vasculitis of the small vessels of the heart, apparently reflecting a variant of multisystem inflammatory syndrome (MIS).
The clinical report, published in the journal:
Annals of Internal Medicine
, suggests that close monitoring is still needed during the COVID-19 recovery phase.
https://www.acpjournals.org/doi/10.7326/L20-0882
It was reported that the 31-year-old woman had survived to discharge after hospitalization for COVID-19. However, she returned 12 days later and died during evaluation for another hospital admission when she developed hemodynamic instability and ventricular fibrillation. She could not be resuscitated.
Dr Sharon Fox, MD, PhD, of University Medical Center New Orleans reported that microscopic endotheliitis and vasculitis were evident at autopsy.
Dr Fox told Thailand Medical News, "Of note, the coronary arteries were spared, and neutrophils were identified along with CD4+>CD8+ lymphocytes. The appearance was not that of a lymphocytic or eosinophilic myocarditis, and cardiac myocytes did not seem to be the target of the inflammatory process."
She added, "The autopsy was also significant for the presence of new pulmonary thrombi in a background of otherwise reparative changes in the lungs. These thrombi indicate a potential for hypercoagulability affecting the pulmonary vasculature beyond the initial course of COVID-19, as well as the need for continued monitoring of laboratory markers and possible anticoagulation."
The study team suggested that endothelial damage from MIS, a possible "mimicker of true myocarditis," could lead to serious complications.
Past reports of MIS in COVID-19 include two cases, a 21-year-old man in Britain, and another man age 45 in New York City.
The clinical symptoms are said to be reminiscent of those for the rare Kawasaki disease typically observed in children age 5 years and younger.
Dr Kevin Friedman, MD, of Boston Children's Hospital commented, "It is becoming increasingly clear that both, in adults with COVID-19 and children and teens with MIS-C (MIS in children), the cardiac involvement is common and can take many forms including a myocarditis-like picture, cardiac rhythm disturbances, small-medium artery vasculitis that can affect the coronaries, and more rarely pericardial effusion or valvulitis."
He added, "We don't yet know the full extent of the medium and long-term cardiac complications related to COVID 19 infection and MIS-C."
Certain individuals may recover normal cardiac function while others have long-lasting myocardial damage that ma y or may not be detectable on typical follow-up tests such as echo and EKG, he said.
Medical researchers are testing therapies targeting immune responses in people with an inflammatory disorder from COVID-19. Certain individuals may be primed for such excessive inflammation.
It was reported that during hospitalization for COVID-19, the woman in the present autopsy case had been treated with azithromycin and hydroxychloroquine. She returned 12 days after discharge with sudden fever, throbbing left-sided neck pain, nausea, and vomiting. By then, she was no longer positive for SARS-CoV-2.
The EKG results showed sinus tachycardia of approximately 120 beats/min. Lab results indicated an elevated leukocyte count (17.7 x 10
9
cells/L), abnormal D-dimer levels (2.48 nmol/L), and C-reactive protein levels trending upward. The patient had enlarged parotid glands.
Significantly, the case report lacked findings often seen in myocarditis such as repolarization changes on EKG, elevated serum troponin, or wall motion abnormalities on echocardiogram, commented Leslie Cooper Jr., MD, of Mayo Clinic-Florida.
He cautioned, "I would agree with the authors that the mechanism of her death was likely related to coronary artery vasculitis but I am not sure that this clinically mimicked myocarditis given the absence of the above data in the case report."
The autopsy results also serves as a warning to all physicians and healthcare professionals that all discharged and recovered COVID-19 patients should be monitored regularly and constantly for possible complications or issues.
For the latest
COVID-19 Alerts
, keep on logging to Thailand Medical news.