989 Monkeypox Cases Now Confirmed Globally. Findings From A Study By The European Molecular Biology Laboratory Is Adding Weigh To Current Conspiracy Theories!
Monkeypox cases are going up on daily basis with the latest data showing that almost 200 new infections were detected in the last 24 hours across 36 countries bringing the total now to 989 confirmed cases worldwide with thousands more under investigations.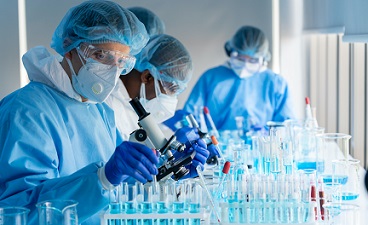 Spain has over taken the United Kingdom to lead with more than 234 cases while the United Kingdom now has 226 cases. Portugal has 143 cases, Canada 89 cases, Germany 66 cases, France 51 cases, Netherlands 20 cases and United States 27 cases.
Cases have also increased in Belgium that now has 17 confirmed cases and more than 617 individuals under investigation. The UAE as of now as 8 confirmed cases while another 41 individuals are deemed as probable cases.
A recent study that showed that the new
monkeypox strain
that is circulating outside of the African continent has more than 50 single nucleotide polymorphisms (SNPs), which are genetic variations, compared to the last previous monkeypox strain sequenced less than four years ago in 2019 is now raising alarms in the scientific community as DNA viruses are not known to mutate that rapidly.
https://virological.org/t/multi-country-outbreak-of-monkeypox-virus-genetic-divergence-and-first-signs-of-microevolution/806
The researchers collected clinical specimens from 9 monkeypox patients between May 15th and May 17th 2022 and analyzed them.
The research findings concluded that the multi-country outbreak of monkeypox that the world is now witnessing is most likely the result of a single origin because all sequenced viruses released so far tightly cluster together.
The researchers concluded that the virus originated from the West African clade of monkeypox viruses.
But they also found it is most closely related to monkeypox viruses that were exported from Nigeria to several research labs in various countries in 2018 and 2019, namely the UK, Israel and Singapore.
Although the virus closely resembles those exported from Nigeria in 18/19, it is still vastly different with over 50 single nucleotide polymorphisms (SNPs), which are genetic variations.
Researchers and virologist are raising alarms that for such a strain to emerge with that many SNPs, it would have taken anywhere from 40 to 60 years to evolve. They also discounted the fact that the virus could have mutated in an immunocompromised person as again DNA viruses are very different from RNA viruses.
More alarmingly, a study involving the genomes of the new monkeypox strain by researchers from the European Molecular Biology Laboratory led by Professor Dr Valère Lounnas and Professor Dr Jean-Claude Perez, has found evidence of the presence of a large number of T bases in succession, at the level of the polymerase, between the DNA-dependent RNA polymerase subunit rpo132 and the cowpox A-type inclusion protein, progressively rising from the absence of a characteristically long pattern of T-bases in succession (≤ 10) in the early genomes of 1971, up to 19 T-bases in the Israel 2018 strain of reference, and 30 T bases thereafter in the 2022 strains.
s://www.researchgate.net/publication/360973596_May_2022_Peculiar_Evolution_of_the_Monkeypox_Virus_Genomes">https://www.researchgate.net/publication/360973596_May_2022_Peculiar_Evolution_of_the_Monkeypox_Virus_Genomes
According to the study team, this has never encountered fully inside a sequence. The scientists claim that whilst they may be common findings at the termination of a genome, for instance at the end of the monkey encephalitis virus, it is almost never encountered fully inside a sequence.
The study team's main aim was initially to simply compare the evolution of 14 monkeypox virus genomes recently sequenced with the aim of discovering mutations or other viral evolutions (recombination) that may explain the sudden impact of this very low-level circulating epidemic.
The study findings are now adding weigh to certain initial conspiracy theories that the monkeypox virus could have originated from a lab!
It is also very suspicious that when Thailand
Medical News
first mentioned that the monkeypox strains in circulation were a new strain that contains mutations based on preliminary data released to us from researchers in Europe, the WHO and Reuters (It should be noted that the chairman of Reuters sits on Pfizer's Board hence medical and health news by Reuters have no credibility whatsoever!
https://www.pfizer.com/people/leadership/board_of_directors/james_smith
) were quick to claim that the virus was not a mutated strain despite having so many experts at their disposal.
https://www.thailandmedical.news/news/monkeypox-currently-circulating-around-is-unlike-former-strains-and-contains-new-mutations-despite-some-garbage-western-experts-claiming-that-they-are
https://www.reuters.com/business/healthcare-pharmaceuticals/who-says-no-evidence-monkeypox-virus-has-mutated-2022-05-23/
https://www.thailandmedical.news/news/latest-monkeypox-cases-increasing-fasts-in-the-last-24-hours-uk-alone-now-has-180-confirmed-cases-new-data-shows-monkeypox-mutating-rapidly
In coming weeks, we should have more data about the
monkeypox strains
that are circulating around and we will have a better idea if they was really genetically manipulated or simply evolved.
For the latest
Monkeypox news
, keep on logging to Thailand Medical News.