Medical Tourism News: Singapore, Malaysia And Vietnam Now Displacing Thailand As A Medical Tourism Hub Due To High Costs And Unethical Practices!
Medical Tourism
: Despite local Thai authorities coming up with a new mediocre medical tourism visa programme that starts in January 2023 and also are constantly beating their drums that their tourism industry is picking up or that foreigners are coming in droves for
medical tourism
, often quoting unreliable sources or media and associations that can be bought for peanuts to say whatever one wants such as Thailand is among the top 5 destinations for
medical tourism
!, there is no real and proper concrete strategies to really promote
Medical Tourism
in Thailand let alone innovative strategies. The officials involved are so out of touch of what is really happening elsewhere and also are unable to engage with the private sector to properly develop the country as a
medical tourism
hub. Often some of these officials have too much ego or there is nepotism, cronyism or even greediness at at play!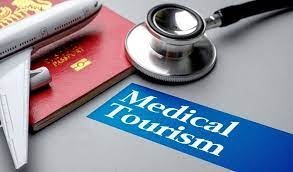 At one time, the Middle East especially the UAE was one of the top markets that sent medical tourists to Thailand, however as result of unethical practices by certain prominent private hospitals such as two tier pricing or inflating up various medical costs coupled with the fact that there is very little scope to seek legal readdress in cases of malpractice, botched procedures or bad services, the UAE since 2018 had spent billions into developing its own private healthcare services in the country joining forces with some of the big names from the United States including Cedar-Sinai, Mayo Clinic, John Hopkins etc.
Unlike Thailand, the UAE also brought in many prominent and leading foreign physicians and healthcare professionals on contract basis to practice in the country along with billions invested in the latest state of the art hospitals. As a result, Abu Dhabi has now been positioned as a leading
medical tourism
destination in the Middle-east, robbing Thailand of many prospective
medical tourism
patients.
At present, even Thai authorities from the Ministry of Commerce could not rein in local private hospitals to conform to their regulations of properly displaying and disseminating all service, procedure, diagnostic and drug costs and also regulating prices.
Many foreigners and even locals have turned to various online sites to voice their complains about being overcharged especially at some of the prominent private hospitals that spend millions each year advertising online and in various publications, paying enormous sums for SEO and also paying publications and associations to get higher rankings or awards!
In comparison, countries like Singapore, Malaysia and Vietnam have now not only improved their healthcare infrastructures and build more modern private hospitals, but they have also ensured proper transparency for both local and foreign patients with no two their pricings.
In fact, a proper updated price comparison of prices has showed all three countries to be far more cheaper than Thailand. (Thailand Medical News will be publishing as a series of fortnightly articles all these price lists etc to promote
medical tourism
to Singapore, Malaysia and Vietnam and also for Thais to avail themselves to new promotional packages to these countries and their hospitals and even new cross-border telehealth services so that local Thais can get access to more qualified foreign doctors and specialists at affordable rates.)
Vietnam has built a number of new "super large" private hospitals complexes that that really cater for
medical tourism
with these huge complexes not only housing various 'specialized mini-hospitals' but with their own hotels, shopping malls and even childcare centers etc.
Furthermore, in terms of services, all three countries not only have medical professionals that are highly competent in English and other foreign services but they have trained staff to understand the true meaning of customer service. All three countries, similar to UAE, have also employed lots of leading medical specialists from countries like the United States, United Kingdom, Australia, Germany and Israel to lead certain specialized clinics within hospitals and also to provide continuous medical training to their own local doctors and healthcare professionals unlike Thailand that is over protective and do not welcome foreign specialists or doctors or have stupid policies like Thai language requirements when most affluent Thais who can afford access to private healthcare can speak fluent English unlike the primates that come up with the regulatory processes!
In addition, Singapore, Malaysia and Vietnam have over the years spend a great deal investing in medical and biotech research and promoting their countries for foreign companies wanting to invest in setting up various biotech industries. As are result, all three countries have in some areas of medical specialty, become leaders in their own rights.
In Thailand, what we have also seen so far is lots of "hot air" spewed by ignorant yet egoistic primates heading the various relevant agencies. Often, we have hilariously heard of the most ridiculous stories like they found the cure for COVID-19 during the early parts of the COVID-19 crisis, or that they were the first to invent immunotherapy or that they found the cure for Ebola or HIV and also have come up with the best and more effective vaccines etc etc etc.
Most of the time, you have the certain garbage mainstream media that are receiving lots of monies from these same agencies for sponsored post etc that are publishing all these garbage news including about Thailand now being a leading
Medical Tourism
hub.
These days even the rich Burmese and Cambodians are either going to Vietnam or Singapore for treatments while even the Chinese, Kuwaitis and Bangladeshis are going to Malaysia for treatments.
Meanwhile, lots of expats working in Thailand and even the middle class have recently discovered Vietnam where even dental treatments, aesthetic procedures and cancer and heart related treatments are far much more cheaper in Thailand but at a service and at hospitals that is far much more better than Thailand.
We at Thailand Medical News ourselves have learnt the hard way that local private Thai hospitals especially their owners, and worse ..most of their stupid marketing and PR personnel and even a lot of their local authorities do not know how to work together to promote the country and
medical tourism
. All we have is lots of 'hot air' especially now that elections are rumored to be near. The same goes for individuals in charge of promoting medical innovations, the biotech and research sectors and also the pharma and medical device industry.
For the latest
Medical Tourism
News, keep on logging to Thailand Medical News.