COVID-19 Vaccine News: Two Die In Norway After Receiving Pfizer-BioNTech Vaccine, Norwegian Medicines Agency Launches Investigations
COVID-19 Vaccine News
: About 9 hours ago, the Norwegian Medicines Agency announced that two inmates in a nursing home died few days after receiving a COVID-19 vaccine made by the American pharmaceutical company Pfizer and its German partner BioNTech that is owned by a Turkish muslim national, Uğur Şahin.
https://legemiddelverket.no/nyheter/dodsfall-hos-sykehjemsbeboere-etter-koronavaksinering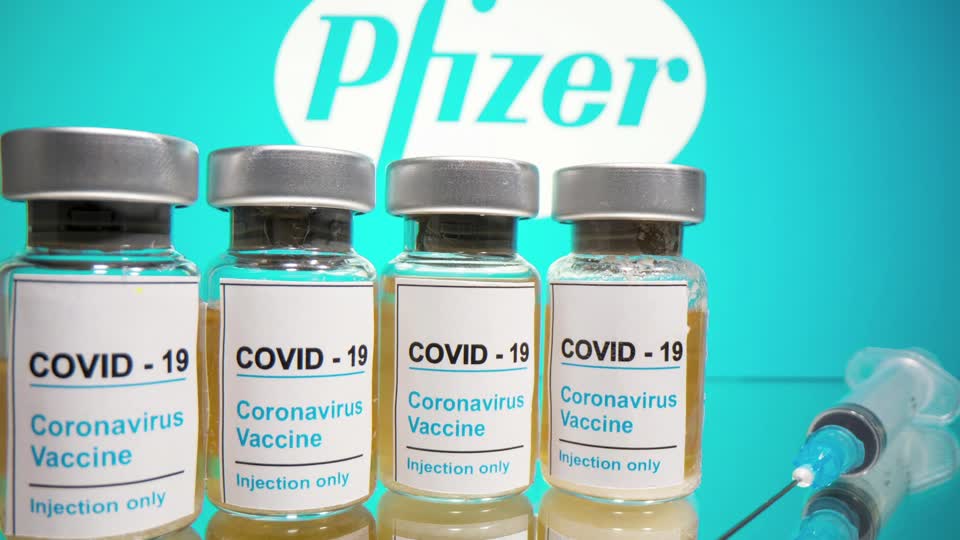 The agency said that an investigation into the incident has been opened.
An official for the agency said "It is necessary to know whether there is a link between these two deaths and the vaccination."
The two residents of a nursing home in Oslo were vaccinated a few days before they died.
The director of the Norwegian Medicines Agency, Steinar Madsen told Thailand Medical News, "Now that the weakest and most vulnerable, who have serious diseases, are being vaccinated, we have to assess whether the vaccine is the cause of death, or if it is a coincidence that it happened soon after vaccination."
The agency, along with the National Institute of Public Health, are looking into the deaths.
It should be noted that around 400 people die every week in Norwegian nursing homes!
Vaccination programmes using the vaccine from Pfizer / BioNTech began in Norway on December 27 last year. Residents of a nursing home in Oslo were the first to be vaccinated in the country.
Other Reported Deaths From Pfizer-BioNTech Vaccine
Earlier it was reported that in Portugal, two days after vaccination against COVID-19 with Pfizer, a 41-year-old health worker died. At the Portuguese Institute of Oncology in Porto, where the woman worked, they said that she did not complain about her health after the vaccination.
https://www.wionews.com/world/portuguese-nurse-dies-two-days-after-getting-the-pfizer-covid-vaccine-354526
Also in late December, a patient at a nursing home in Lucerne, Switzerland, died after being vaccinated with a Pfizer / BioNTech drug.
https://www.gazeta.ru/social/news/2020/12/30/n_15434666.shtml
During the Pfizer-BioNTech COVID-19 vaccine late-stage trials, 2 individuals given the vaccines died but this was never made publicly known to the media. However it was claimed that no causal relationship was established between the vaccine and the two deaths, which occurred in line with the normal death rate for the general population.
Details of the deaths were laid out only during U.S. FDA briefings.
https://www.fda.gov/media/144246/download#page=50
https://www.fda.gov/media/144245/download#page=41
&nb sp;
One of the vaccine recipients had a cardiac arrest 62 days after a second dose of the two-dose vaccination and died three days later. The other died from arteriosclerosis three days after a first dose of the vaccination. One of the placebo recipients died from myocardial infarction, another from haemorrhagic stroke and two others from unknown causes.
The U.S.FDA briefings clarify that the deaths were not deemed to be related to the vaccine: "None of these deaths were assessed by the investigator as related to study intervention". They explain: "All deaths represent events that occur in the general population of the age groups where they occurred, at a similar rate."
Four cases of Bell's Palsy (partial facial paralysis) were also not considered to necessarily be caused by the vaccine but the symptom will be under surveillance when the vaccine is distributed. Precautions have also been added for allergic reactions.
Reported side effects from the vaccine have been minor and temporary, although there have been reports of allergic reactions in the US and UK among people who had a history of such.
It should be noted that all the COVID-19 vaccines were initiated by the Trump administration under the 'Operation Warp Speed' Project with trillions of dollars at stake and literally all media, social media, wire agencies, fact checkers, researchers, medical journals and even certain government officials from around the world are under the payroll of those with vested interests.
To date there is no real proof as to whether these COVID-19 vaccines work and are effective or would cause adverse effects. Data from late stage clinical trials are not reliable due to a variety of factors including sample sizes ad te manner of the studies etc.
https://www.thailandmedical.news/news/breaking-covid-19-scams-british-medical-journal-says-current-covid-19-vaccine-clinical-trials-cannot-tell-us-if-these-vaccines-will-save-lives
https://www.thailandmedical.news/news/covid-scams-covid-19-vaccine-studies-did-not-account-for-hand-hygiene,-masks-&-social-distancing-were-results-skewed-was-there-biasness
Please help share these articles as certain American social media platforms like Twitter and also certain American search engines are trying to curtail any news dissemination of any adverse reactions or news that might be deemed negative with regards to the the COVID-19 vaccines. We at Thailand Medical News support vaccines but provided that proper studies and clinical trials have been conducted and that they are truly safe and effective and we believe in reporting from a neutral perspective on both negative and positive aspects.
For more on
COVID-19 Vaccine News
, keep on logging to Thailand Medical News.