COVID-19 News: Study Shows Children Develop Severe Bronchiolitis As A Result Of Respiratory Co-Infections. Should Schools Reopen With Fall Coming?
COVID-19 News
: A new study by researchers from Harvard Medical School warns that co-infections with endemic coronaviruses and other respiratory viruses can cause severe bronchiolitis in children.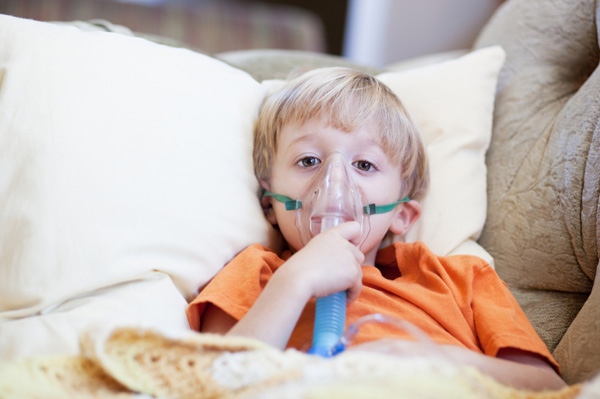 The research findings were published in the journal: Pediatrics, the official journal of the American Academy Of Pediatrics.
https://pediatrics.aappublications.org/content/early/2020/08/04/peds.2020-1267
With the SARS-CoV-2 coronavirus prevailing around and with the fall season fast approaching next month, it is a major catastrophe waiting to happen if children are exposed to both the SARS-CoV-2 coronavirus and also the normal flu strains that typically manifest during those periods.
Typically during the flu season that starts in fall, four endemic coronaviruses (OC43, 229E, NL63 and HKU1) causes respiratory illness in hospitalized children (so can the newly identified SARS-CoV-2 coronavirus), but to date little is known about viral co-infections and the importance of viral load to acute severity.
Researchers from Harvard Medical School and Boston Children's Hospital led by Dr Jonathan M. Mansbach used data from the 30th and 35th Multicenter Airway Research Collaboration studies of children hospitalized with bronchiolitis in the pre-COVID-19 era to examine endemic coronavirus bronchiolitis, with a focus on viral co-infections and the association between viral load and acute severity.
It was found that about 12% (219/1,880) of children hospitalized with bronchiolitis had one of the four endemic coronaviruses, according to the study team.
Interestingly only 15% of these were solo coronavirus infections.
However more disturbingly, it was found that among the rest, the most common co-infecting virus was respiratory syncytial virus (RSV, 69% of cases).
The study team notes, "In other words, identifying RSV or another respiratory virus would not exclude the possibility of endemic coronavirus infection in children hospitalized for bronchiolitis."
Also in a multivariable model, RSV and coronavirus co-infection had a similar risk of intensive-care use, compared with solo RSV infection. But a higher genomic load of coronavirus was associated with a significantly higher risk of intensive-care use.
Dr Mansbach told Thailand Medical News, "Although SARS-CoV-2 may interact with other respiratory viruses differently from these 4 endemic coronaviruses, comprehensive virology data in children hospitalized with COVID-19 are lacking."
He added, "Until SARS-CoV-2 testing is more rapid and widely available and false-negatives are better understood, the present results are a warning to clinicians currently caring for children with respiratory symptoms that identifying a common respiratory virus (e.g., RSV or rhinovirus) does not exclude co-infection with SARS-CoV-2."
He further stressed from a clinical perspective, "These viral load results suggest that antiviral agents may benefit children with endemic coronavirus bronchiolitis and possibly children with COVID-19."
The impl ications from the study are huge in that more children could end up in severe medical conditions this coming fall as a result of potential co-infections with the SARS-CoV-2 coronavirus and any of the prevailing virus types that debut during the fall season and flu season.
Though to date most cases of children contracting SARS-CoV-2 coronavirus has only resulted in mild symptoms except for a few that progressed to multi-inflammatory syndrome conditions and experienced Kawasaki disease like conditions, a prospective co infection could be extremely dangerous for children.
This brings into question, is it really wise to reopen schools in the US and elsewhere? Are we putting the lives of the little innocent ones into danger deliberately?
For more on
COVID-19 News
, keep on logging to Thailand Medical News.