COVID-19 Diagnostics: New Test Kit That Can Differentiate Between COVID-19 And Influenza By US CDC Get FDA Approval. Preparation For Coming Flu Season
COVID-19 Diagnostics
: The US FDA last week on granted Emergency Use Authorization to a new molecular diagnostic test from the US Centers for Disease Control and Prevention that can detect and differentiate the viruses that cause COVID-19 and flu.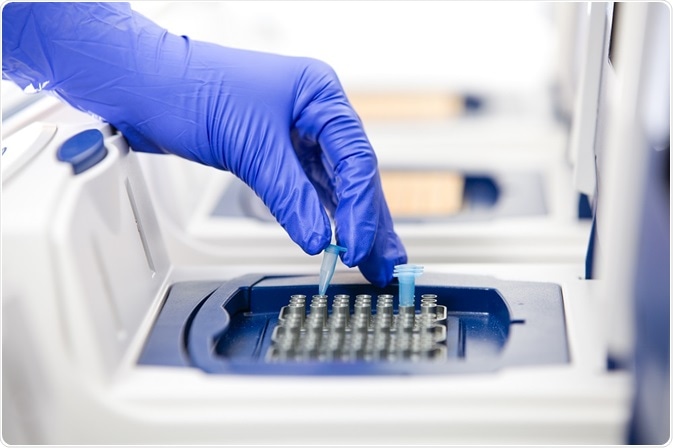 The new Influenza SARS-CoV-2 (Flu SC2) Multiplex Assay is a real-time RT-PCR test intended for the simultaneous detection and differentiation of SARS-CoV-2, influenza A virus, and influenza B virus nucleic acid in upper or lower respiratory specimens collected by a physician from individuals suspected of having a respiratory viral infection, according to its instructions for use. The test can be performed only in high-complexity CLIA laboratories.
The diagnostic test specifically contains three primer/probe sets (InfA, InfB, and SC2) targeting the RNA of the influenza A and B viruses and SARS-CoV-2. Regions of the nucleic acids extracted from respiratory specimens that are complementary to the oligonucleotide primers are reverse transcribed into cDNA and PCR amplified using either the Thermo Fisher Scientific Applied Biosystems TaqPath 1-Step Multiplex Master Mix (No ROX), or Quantabio UltraPlex 1-Step ToughMix (4X), using an Applied Biosystems 7500 Fast Dx Real-Time PCR Instrument with SDS version 1.4.1 software.
It was reported that CDC Director Robert Redfield disclosed last month that the test was under development in prepared remarks during a congressional subcommittee hearing.
The innovative CDC test is the third assay with the ability to detect and differentiate SARS-CoV-2 and influenza A/B viruses to receive FDA EUA.
Qiagen and BioMérieux's BioFire Diagnostics both previously received FDA EUA for RT-PCR-based multiplex respiratory panels that include these targets among 20 total viral and bacterial pathogens known to cause serious respiratory disease.
US FDA Commissioner Stephen Hahn told Thailand Medical News, "With the authorization of these tests, the FDA is helping address concerns in anticipation of this upcoming flu season during the COVID-19 pandemic, which might be especially worrying for some Americans. With just one swab or sample, combination tests can be used to get answers to Americans faster. This efficiency can go a long way to providing timely information for those sick with an unknown respiratory ailment."
For more on the latest on
COVID-19 diagnostics
, keep on logging the Thailand Medical News.
HELP!
Please help support this website by kindly making a donation to sustain this website and also all in all our initiatives to propel further research
:
r-box; list-style-type: none; background-color: rgb(255, 255, 255); color: rgb(0, 0, 0); transition: all 0.2s ease-in-out 0s; outline: -webkit-focus-ring-color auto 5px; outline-offset: -2px; font-family: "Open Sans", Mitr, sans-serif; font-size: 14px; text-decoration-line: none !important;">

https://www.thailandmedical.news/p/sponsorship