Coronavirus Updates: India Faces Oxygen Scarcity As Cases Surge, UK Facing Test Kit Shortages, China's Vaccine Ready By November
Coronavirus Updates

:
UK Facing Test Kit Shortages
British healthcare services are being jeopardized by lack of access to COVID-19 testing, hospital bosses in England warned on Tuesday. NHS Providers, which represents the heads of hospital trusts in the state-run National Health Service, said there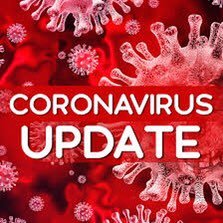 were "current capacity problems with the testing regime". Its chief executive Chris Hopson said the government should prioritize health workers, as shortages of tests had caused a slew of staff absences in major cities. Also patients were struggling to get tests, compounding delays within the NHS that have worsened since the outbreak began. Hopson told media "We have now got cases where patients who should be being treated, we can't treat them because they can't get access to a test." It reported on Monday that no coronavirus tests were available in any of the 10 worst hotspots in England. The revelation followed weekend reports of a backlog of 185,000 swab tests, and that the system was so stretched samples were being sent to labs in Italy and Germany .The country recorded more than 3,000 new cases on three consecutive days over the weekend, for the first time since May.
Coronavirus Updates:
China's Vaccine Ready By November
A China-developed COVID-19 vaccine could be ready for the public as early as November, a Chinese official has told state television. Chinese manufacturers have been bullish about development, with companies Sinovac Biotech and Sinopharm even putting their vaccine candidates on display at a trade fair in Beijing this month. The firms told media that they hope their vaccines will be approved after phase 3 trials as early as year-end. On late Monday, the chief biosafety expert at the Chinese Centre for Disease Control told state broadcaster CCTV that a vaccine would be available to the general public "around November or December. Dr Wu Guizhen did not specify which vaccine she was referring to, but said based on the phase 3 clinical results, the current progress is very smooth. Dr Wu added that she had taken a vaccine in April and has felt good over the past few months, although again she did not specify which candidate she had taken. Some of China's vaccine candidates have already been offered to essential workers under an emergency use programme. In June, China's military approved a vaccine for use within its ranks developed by its research unit and a biotech firm. It must noted that China is famous for lots of faulty and fake vaccine scandals.
Coronavirus Updates:
India Faces Acute Oxygen Scarcity As Cases Surge
Some 15% of Covid-19 patients require help with breathing, according to the World Health Organization (WHO). Some individual appear in no evident respiratory distress, but are found to have dangerously low oxygen levels, a condition called silent hypoxia. A fraction of the critically ill patients require a ventilator. Around 500 factories spread across India extract and purify oxygen from the air. Oxygen for medical use typically accounts for 15% of overall supplies. The rest is industrial oxygen is mainly supplied to steel and automobile industries for running blast furnaces. Covid-19 cases have been surging through small towns and cities. With more than 4.8 million reported confirmed infections, India's caseload is the second highest in the world, after the US. Some 600,000 cases were added just last week, and more than 90,000 cases were reported just on Saturday in what is being described as a "scary, runaway phase" of infections. Not surprisingly, demand for oxygen has risen exponentially. Hospitals and care centers are consuming up to around 2,700 tonnes of oxygen every day this month, compared to 750 tonnes in April, according to data obtained from All India Industrial Gases Manufacturers Association. "Now 45% of the oxygen we are producing is going to industries, while 55% is going to hospitals and nursing homes," said Saket Tikku, the president of the All India Industrial Gases Manufacturers Association. Even then oxygen supplies are still in shortfall for both the medical and industrial sectors. India will now need to increase capacity to make sure that both industries and patients don't suffer. Most oxygen plants are built near cities and big towns. So supplies to far flung districts where Covid-19 patients are filling hospitals have to be sent by special trucks carrying cryogenic tanks .India only has some 1,500 such trucks. Many states ie the capital of Delhi, for example don't have a single oxygen manufacturer, and all supplies have to come from neighboring regions.
Coronavirus Updates:
French City Of Marseille's Has No More Hospital Beds.
There are currently no hospital beds in the French city of Marseille due to a sharp spike in infections. Surgeries are being reduced to cope with an incidence rate that has risen to 312 per 100,000 since September.New limits on gatherings are being introduced around Marseille and in the south-western city of Bordeaux. The two cities are the main new hotspots in a country that on Saturday recorded a big surge in cases. The 10,561 new infections over 24 hours represented the biggest rise since large-scale testing began.
Coronavirus Updates:
UK Researchers To Begin Trials Of Inhaled Vaccines.
UK researchers say that delivering doses directly to the lungs might give a better immune response than conventional jabs. The Imperial College London team will use two frontrunners already in development ie the Oxford-AstraZeneca and another from Imperial that entered human testing in June. There are nearly 180 candidates being explored globally but none has yet reached the end goal. About 30 healthy volunteers will be given the vaccines as a mist or aerosol in the same way asthma drugs are delivered with a nebulizer machine and a mask or mouthpiece. The seasonal flu jab can also be given as a nasal spray rather than an injection. Key researcher Dr Chris Chiu said, "The current pandemic is caused by a respiratory virus which primarily infects people through the cells lining the nose, throat and lungs. These surfaces are specialized and produce a different immune response to the rest of the body. So it is critical we explore whether targeting the airways directly can provide an effective response compared to a vaccine injected into muscle. It may well be that one group has the right vaccine but the wrong delivery method. And only trials such as this will be able to tell us that."
For more
Coronavirus Updates
, keep on logging to Thailand Medical News.