Coronavirus Research Exclusive: Pharma Drug Candidates For Coronavirus Treatment
Coronavirus research
with respect to understanding the genomic structures of the new SARS-CoV02 coronavirus that causes the Covid-19 disease along genophenotype studies, studies about the properties of the new
coronavirus
, it cellular path way behavior to even the development of vaccines and potential drugs are currently underway in full steam at the moment with close to more than 376
research
studies underway all over the world.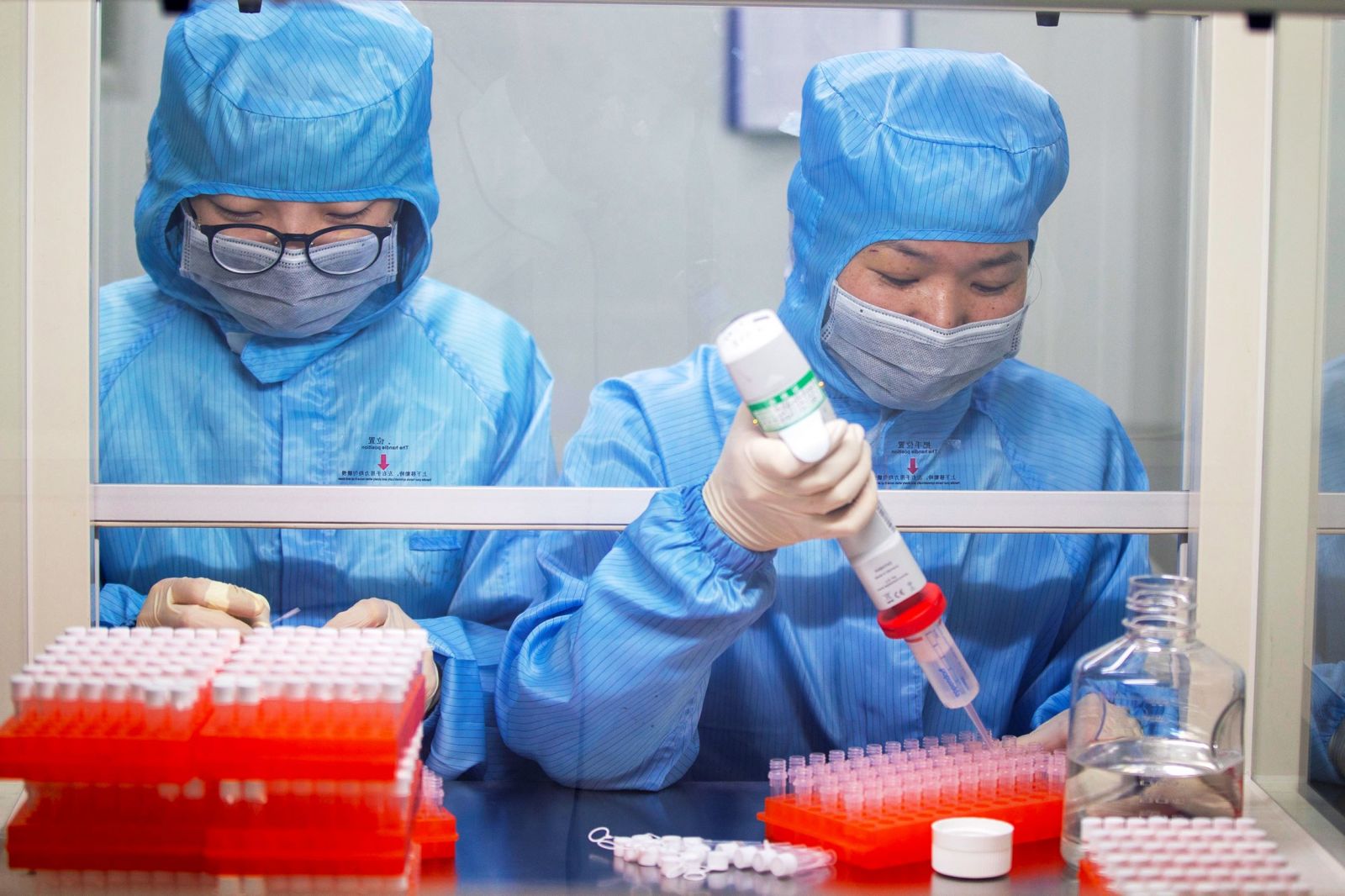 Despite a lot of coverage about
Gileads's remsidir
antivirals and also protease inhibitor antivirals like
Abbie's Kaletra
( like
Lopinavir/ritonavir
) being used either alone or in conjunction with other drugs in a variety of developed treatment protocols that are being tested out in China against the new
coronavirus
and also in other countries like Thailand, US and even Japan, preliminary reports suggest are some of these drugs and treatment protocols are only effective in individuals with a strong immunity and who are in the early stages of the infection. In a majority of infected cases in China, it has been shown that as a result of rapid and aggressive multiplication of the new
coronavirus
in the human body to very high viral loads that are aggressively attacking the ACE2 receptors in the tissues of the lungs, liver, kidney and even heart, the highly toxic antivirals are causing complications in the treatment and in some cases aggravating the condition.
Other treatments protocols such as using antibody enriched plasma though showing interesting results are basically short-term remedial measures that is still too early to comment on.
While there are about more than 82 clinical trials ongoing in China, some of the interesting drug candidates that are being tested include the following:
1. Biocryst Pharma's Galidesivir
is an interesting drug candidate as an antiviral for
coronavirus
treatment.
The antiviral drug Galidesivir (BCX4430) has shown broad-spectrum activity against a wide range of pathogens including
coronavirus
. It is a nucleoside RNA polymerase inhibitor that disrupts the process of viral replication.
The pharmaceutical product has already shown survival benefits in patients against deadly viruses such as Ebola, Zika, Marburg, and Yellow fever in past
research
.
Galidesivir
is currently in advanced development stage under the Animal Rule to combat multiple potential viral threats including coronaviruses, flaviviruses filoviruses, paramyxoviruses, togaviruses, bunyaviruses, and arenaviruses.
2. Regeneron's REGN3048-3051
Developed by
Regeneron
, the combination of neutralising monoclonal antibodies
REGN3048
and
REGN3051
is being studied against
coronavirus
infection in a first-in-human clinical trial sponsored by the National Institute of Allergy and Infectious Diseases (NIAID). The safety and tolerability of the drug will be studied in 48 patients.
Past studies have shown that the combo antibodies bind to S-protein of MERS coronavirus. The intravenous administration of the drug in the mouse model of MERS resulted in the high-level neutralisation of the MERS
coronavirus
in circulating blood with reduced viral loads in the lungs.
3
.
BXT-25
by
BIOXYTRAN
to treat late-stage acute respiratory distress syndrome (ARDS)
While the pharma drug is not specially meant to target the
coronavirus
, it is being studied to help on of the main symptoms that almost 90% of all severe and critical stage
coronavirus
patient are affected by which is ARDS.
BIOXYTRAN
announced that it is exploring partners to develop its lead drug candidate,
BX-25
, as a treatment for Acute Respiratory Distress Syndrome (ARDS) in late-stage patients infected with the coronavirus. The diffusion of oxygen to the blood is comprised in patients suffering from ARDS leading to fluid build-up in the lungs.
BX-25
is designed to be 5,000 times smaller than blood cells and efficiently transport oxygen through the body for a period of nine hours before being processed by the liver. The drug can help in supplying oxygen to the vital organs and enable the patient to recover and survive.
4. CytoDyn-leronlimab
CytoDyn
is examining
leronlimab
(PRO 140), a CCR5 antagonist, as a potential
coronavirus
drug.
The pharma drug is already being investigated in phase two clinical trials as a treatment for HIV and has been awarded fast-track approval status by the United States Food and Drug Administration.
Thailand Medical News
will be developing a separate section shortly on all vaccine and drug developments details and stages including progress status on the various clinical trials through collaboration with various Chinese research institutions and hospitals.
In the meanwhile for all latest on
Coronavirus Research
, kindly check at :
https://www.thailandmedical.news/articles/coronavirus