Coronavirus Drug Research: German Researchers Identify Japanese Drug, Camostat Mesylate That Could Be Repurposed To Treat Covid-19
Coronavirus Drug Research
: A team of German virology, genomic and pharmaceutical scientists at the Leibniz Institute for Primate Research has identified an existing Japanese drug called Camostat Mesylate (trade name: Foipan) that could treat the Covid-19 disease that is caused by the SARS-CoV-2 coronavirus.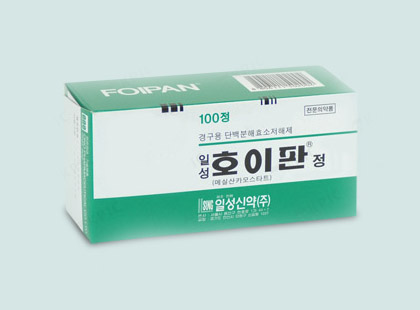 Along with collaborative help from Charité – Universitätsmedizin Berlin, University of Veterinary Medicine Hannover Foundation, the BG-Unfallklinik Murnau, the LMU Munich, the Robert Koch Institute and the German Center for Infection Research, the completed research has been published in the Cell journal.(
https://www.cell.com/cell/fulltext/S0092-8674(20)30229-4?rss=yes)
The new research initially started with understanding the entry of the SARS-CoV-2 coronavirus into the human host cells and to develop a strategy to block it.
The new coronavirus depends on its 'spike' proteins on its surface to attach itself to ACE2 (angiotensin converting enzyme 2) receptors of the human cells to gain entry.
Research findings showed that SARS-CoV-2 requires a cellular protein or protease present in the human body called TMPRSS2 to enter hosts' cells. This protease is a potential target for therapeutic intervention.
The researchers then looked at whether there were any pharmaceuticals available that could stop the entry of the SARS-CoV-2 coronavirus into the cell by stopping the TMPRSS2 protease from working. From prior work on 2003 SARS-CoV, they identified one potential candidate called camostat mesylate and showed that the drug stopped SARS-CoV-2 from infecting lung cells in vitro studies.
Dr Markus Hoffmann, PhD, researcher in the Infection Biology Unit of the German Primate Center, Leibniz Institute for Primate Research, Göttingen, Germany and first author of the paper told Thailand Medical News, "We found that SARS-CoV-2, like SARS-CoV, uses the host proteins ACE2 and TMPRSS2 to enter cells. Both coronaviruses should therefore infect similar cells in patients and may cause disease via similar mechanisms."
Formulating new drugs for infectious diseases or even diseases such as cancer or neurological conditions can take a long time but repurposing an existing pharmaceutical drug can help expedite the process.
Since camostat mesylate has already been tested in people, and was already approved by the Japanese FDA although not specifically for the treatment of COVID-19 disease, it could be easily repurposed.
Dr Stefan Pöhlmann,a Professor from also the same institute in Göttingen added, "We knew from our prior work that camostat mesylate was active against other coronaviruses, including SARS-CoV. Hence, we tested whether it is also active against SARS-CoV-2. Our research shows that camostat mesylate blocks infection of cells with SARS-CoV-2-like particles and with authentic, patient-derived SARS-CoV-2. Moreover, camostat mesylate inhibited infection of important target cells like human lung epithelial cells."
The pharmaceutical preparation camostat mesylate was already approved in Japan for the treatment of a number of non-infectious conditions in people, suc h as chronic pancreatitis and postoperative reflux esophagitis and has also had some tests in animal models infected with SARS-CoV, although it has yet to have been tested in humans with COVID-19.
Additional animal and human trials might be needed to demonstrate its efficacy and safety before it can be fast tracked by the US FDA.
However a significant concern is that TMPRSS2 might not be the only protease that controls spike priming and hence blocking it may be ineffective in people as other proteases may act as backups, still allowing the virus entry into cells.
Questions about how the drug could actually alter the ability of the virus to cause disease in people is also another concern as the new coronavirus has other modes of entering the cell has well has recent emerging studies are showing. (
https://www.thailandmedical.news/news/breaking-latestcoronavirus-research-reveals-that-the-virus-has-mutated-gene-similar-to-hiv-and-is-1,000-times-more-potent-
)
As of date, they are currently no FDA-approved treatments for COVID-19, but last week, the National Institutes of Health announced that the antiviral drug remdesivir had begun testing in human clinical trials in the U.S.
Remdesivir, by Gilead Sciences has previously shown promise in preventing MERS coronavirus disease in tests on animal models and is already being used in human trials in Wuhan. It was also used under 'compassionate use' on the first coronavirus infected American patient.
However, they are some shortcomings in the drug due to its toxicity and effects on patients in severe critical conditions.
There is also worry that the evolving SARS-CoV-2 could develop resistance to most of the anti-virals that are being tested on it, as initial successful antiviral protocols used in China in the early stages of the epidemic 'lost' efficacy along the way.
For more on the latest in
Coronavirus Drug Research
, keep logging on to:
https://www.thailandmedical.news/