BREAKING NEWS! Two Strains Of Coronavirus Identified, One More Aggressive. Researchers Believe That Virus Has Mutated.
Genomic and virology researchers from Peking University's School of Life Sciences and the Institut Pasteur of Shanghai have identified two possible strains of the
coronavirus
, one more aggressive and another slightly passive, circulating in humans and causing infections. They also believe that the coronavirus has mutated at least more than once.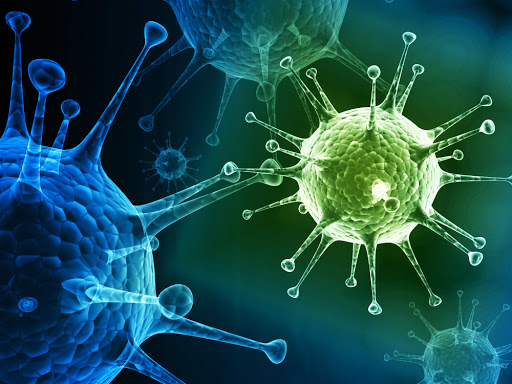 The latest study is published in the National Science Review, the journal of the Chinese Academy of Sciences. (
https://academic.oup.com/nsr/advance-article/doi/10.1093/nsr/nwaa036/5775463?searchresult=1
)
The research team however cautioned that their study looked only at a limited range of data, and that detailed follow-up studies of larger data sets were needed to better understand the virus's evolution.
The preliminary research postulated that the more aggressive strain of the SARS-Cov-2 coronavirus that causes the Covid-19 disease, accounted for about 70 percent of the analyzed cases that first broke out in Wuhan and that prevalence of the more aggressive virus type decreased after early January 2020. The less aggressive form of the coronavirus accounted for about 30 percent of all other cases.
The researchers said, "These new study findings strongly support an expeditious need for further detailed comprehensive studies that combine genomic data, epidemiological data, and chart records of the clinical symptoms of patients with the Covid-19 disease that is caused by this SARS-CoV-2 coronavirus"
Medical experts elsewhere commented that while they find the new research interesting, they cautioned against drawing firm conclusions from such preliminary research till further studies are conducted.
Dr Stephen Griffin, a Professor and specialists in infection and immunity at Britain's Leeds University said, "It is hard to confirm studies like this without a direct side-by-side comparison of pathogenicity and spread in, ideally, an animal model, or at least a greatly extended epidemiological study.".
The Chinese researchers said their results indicate the development of new variations of the spike in COVID-19 cases was "likely caused by mutations and natural selection besides recombination."
Thailand Medical News had already published reports that new subtypes had already started evolving in early February. (
https://www.thailandmedical.news/news/largest-meta-analysis-of-sequenced-genomes-of-the-coronavirus-reveals-a-new-subtype-has-emerged
)
It was also suggested the coronavirus had been evolving in early January as medical doctors who initially had success in treating early patients at Wuhan with an earlier protocol of lopinavir/ritonavir and alpha-inteferon, found that treatment was not working later as patients were exhibiting developed resistance to the drugs.(
https://www.thailandmedical.news/ne ws/latest-coronavirus-showing-resistance-to-earlier-antivirals,-seems-to-be-evolving
)
However it is still too early to use terminology such as aggressive or passive as we still do not know much about the characteristics of these news strains of the SARS-Cov-2 coronavirus and details of their "modus operandi' on the cellular level.
For more on latest developments of the
coronavirus
, keep logging on to:
https://www.thailandmedical.news/articles/coronavirus