BREAKING NEWS! Phase 3 Study Of Oxford's And AstraZeneca's COVID-19 Vaccine AZD1222 Immediately Stopped Due To Suspected Adverse Reactions
Vaccine-COVID-19
: It was announced the last few hours that the large phase 3 clinical trial of the COVID-19 vaccine AZD1222 developed by the University of Oxford and Astrazenaca was stopped in the last 24 hours and put on hold as a result of reported serious adverse reactions.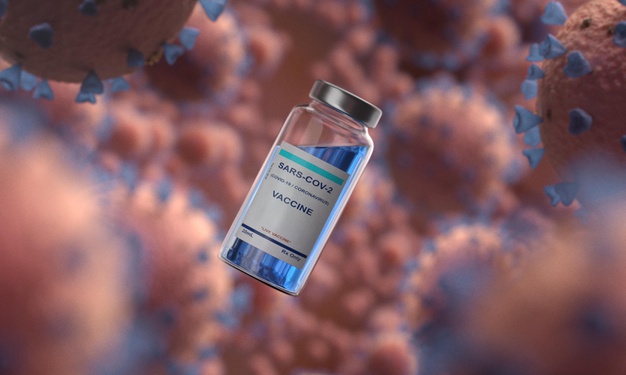 The sudden stoppage affected numerous testing sites globally especially in the United States and United Kingdom and it was reported through an anonymous source that the adverse reactions were reported in participants in UK and that it was serious enough to warrant sudden stoppage of the trials.
The phase 3 trial is costing the company millions and is basically indirectly funded by tax payer's monies that were given to company by the Trump administration and also European And Australian governments.
https://clinicaltrials.gov/ct2/show/NCT04516746
As of publication time, AstraZeneca and University officials refused to comment to Thailand Medical News queries as to the nature of the adverse reactions and as to whether any fatalities were involved.
However a spokesperson for AstraZeneca, a frontrunner in the race for a COVID-19 vaccine, said in a statement to certain US media that the company's "standard review process triggered a pause to vaccination to allow review of safety data. It also confirmed that it was the company that initiated the study to be put on hold and not any regulatory agency or authorities.
Medical researchers involved with the trials had been told the hold was placed on the trial out of "an abundance of caution."
However a staff from University of Oxford speaking on conditions of anonymity said that the new adverse reaction finding is having an impact on other AstraZeneca vaccine trials underway as well as on the clinical trials being conducted by other vaccine manufacturers.
It should be noted that clinical trial holds are not uncommon, but it is unclear how long the University of Oxford and AstraZeneca's might last.
Currently there are nine vaccine candidates in Phase 3 trials and all are closely being monitored. AstraZeneca's is the first Phase 3 Covid-19 vaccine trial known to have been put on hold.
It should be noted that almost all nine candidates are using a new vaccine technique known as genetic based vaccines which were conceived in theory in 1992 but to date there is not a single known vaccine that has been approved or used based on this platform.
In the last 48 hours, it was reported that researchers running other trials are now looking for similar cases of adverse reactions by combing through databases reviewed by a so-called Data and Safety Monitoring Board.
University of Oxford and AstraZeneca only began its Phase 3 trial in the United States in late August.
The Phase 3 American trial is currently taking place at 62 sites across the country, according to clinicaltrials.gov, a government registry, though some have not yet started enrolling participants.
Clinical Phase 2/3 trials were previously started in the U.K., Brazil, and South Africa.
Typically, a number of different reactions that can qualify as suspected serious adverse reactions, symptoms that require hospitalization, life-threatening illness and even death. It was also not immediately clear which clinical trial the adverse reaction occurred in, though a clear possibility is the Phase 2/3 trial underway in the United Kingdom.
https://covid19vaccinetrial.co.uk/participate-trial
Interestingly, A Phase 1/2 study published in July reported that about 60% of 1,000 participants given the vaccine experienced side effects. All of the side effects, which included fever, headaches, muscle pain, and injection site reactions, were deemed mild or moderate. All of the side effects reported also subsided during the course of the study.
https://www.thelancet.com/journals/lancet/article/PIIS0140-6736(20)31604-4/fulltext
However the same staff from the University of Oxford speaking on conditions of anonymity said that there were some serious adverse reactions that should have been addressed then but was apparently simply "dealt with in a non-conventional way."
The COVID-19 vaccine developed by University of Oxford and Astrazenaca is known as known as AZD1222and it uses an adenovirus that carries a gene for one of the proteins in SARS-CoV-2, the virus that causes COVID-19. (a genetic based vaccine)
The 'manipulated' adenovirus is designed to induce the immune system to generate a protective response against SARS-2. The platform has not been used in an approved vaccine, but has been tested in experimental vaccines against other viruses, including the Ebola virus.
The American Phase 3 trial was targeted to enroll about 30,000 participants at 80 sites across the country, according to the U.S. National Institutes of Health.
In the United States, in addition to AstraZeneca's trial, now on hold, there are two other large-scale COVID-19 vaccine trials underway, one by Pfizer and BioNTech, a German company, and another by Moderna, a biotech firm.
All are also using genetic vaccine platforms.
As of publication time, it is not known what immediate clear steps were being taken at study sites across the America in response to the hold.
Typically, clinical holds in ongoing studies often involve a pause in recruiting new participants and dosing existing ones, unless it's deemed in the interest of participant safety to continue dosing.
Update
: Messr Michele Meixell, Astrazenaca's spokeswoman said, "As part of the ongoing randomized, controlled global trials of the Oxford coronavirus vaccine, our standard review process was triggered and we voluntarily paused vaccination to allow review of safety data by an independent committee." She refused to divulge more details at this stage.
Dr Julie Fischer, an Associate Research Professor in the Department of Microbiology and Immunology at the Center for Global Health Science and Security at Georgetown University, told media such a pause was "part of the process" of drug development and clinical trials.
"For a pause the event would need to be serious; something related to the heart, lungs, kidneys or other part of the body's health system that required medical attention and was sufficiently serious to merit a pause to this very important vaccine trial in order to make sure it is safe, and that the adverse effect is not due to the vaccine itself."
Dr Florian Krammer, Professor of Microbiology at the Icahn School of Medicine at Mount Sinai said the fact a patient had fallen ill underscored the need for extensive trials.
"It shows you that the evaluation process works, and why we need Phase III trials," he wrote on Twitter.
Australian vaccine expert Dr Tony Cunningham, who has managed multiple phase 3 trials across the world, told media that these types of "severe adverse events" were relatively common.
Dr Cunningham said vaccine trials generally saw half receive the vaccine and half receive a placebo, and as yet it was unclear which group the unexplained illness came from.
He added, "They'll have a data monitoring safety board. People who are at arm's length from the trials, and they will assess these events to determine what happened. But this shows that you need to do these things properly. You're dealing with, potentially, the health of hundreds of millions of people, and that's why these trials take time. They can't be rushed"
AstraZeneca shares plunged more than 7% in after-hours trading following news that the company's Phase 3 trial for its COVID-19 vaccine has been put on hold due to safety concerns.
The clinical trial's lead scientist, Dr Andrew Pollard, previously said trial data for the possible vaccine could potentially be given to regulators this year. It is unclear whether today's announcement will affect the timeline, if at all.
Updates

:
It has been reported that a trial participant was diagnosed with transverse myelitis, an inflammatory condition than affects the spinal cord and can be sparked by viral infections.
Transverse myelitis is very rare, with between one and eight new cases per million people per year. Most individuals might recover, but may be left with some symptoms such as weakness.
However there are speculations that a few more participants are also experiencing similar symptoms and are awaiting tests.
In the world of vaccine safety, transverse myelitis is one of several conditions collectively known as a serious acute neurological episode (SANE) temporally associated with vaccination. Others include Guillain-Barré syndrome and acute disseminated encephalomyelitis.
On another different subject, there is also emerging data showing that so called convalescent plasma therapy is giving rise to new mutated antibody resistant strains of the SARS-CoV-2 coronavirus. Thailand Medical News will be doing an expose on this the next few days as we gather more scientific proof.
For the latest stories on
Vaccines-COVID-19
, keep on logging to Thailand Medical News.