BREAKING NEWS! Iran Hit With Coronavirus Panic And Paranoia As Street Riots Erupts, Media Censorships Imposed. Death Toll Now 6, Confirmed Infected Only 26
Iran
's
coronavirus
outbreak is taking a turn as media reports have emerged of sporadic riots in various cities across
Iran
as the general public is losing trust in its government, accusing it of concealing the real magnitude of the
coronavirus
epidemic.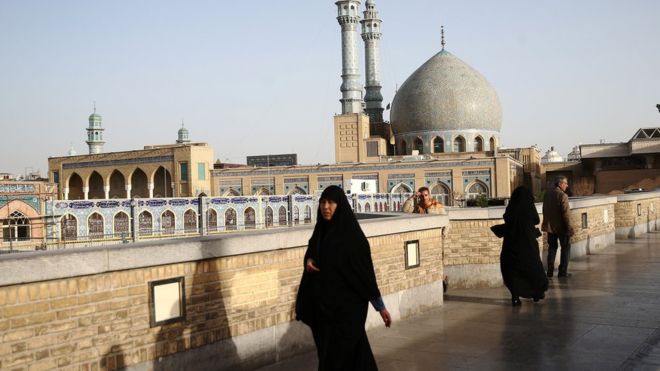 Sporadic riots were reported in Tehran, Qom, Markazi, Gilan, Ardabil, Kermanshah, Qazvin, Zanjan, Mazandaran, Golestan, Hamedan, Alborz, Semnan, and Kurdistan.
The riots started as the government ordered all schools, stores, malls, cultural centers to be closed nationwide with effective on Saturday noon as a preventive measure to contain the
coronavirus
spread.
Hospitals were reported overflowing since Friday with patients, many with symptoms but were being turned away. Further , it emerged that many state hospitals did not have any diagnostic test kits despite the government reassuring its citizens a day before that
Iran
had more than enough stockpiles of test kits and drugs to deal with a
coronavirus
epidemic.
A six death was reported by health authorities on Saturday evening and Ali Aghazadeh, the Governor of the Markazi province, said late on Saturday that tests of a patient who recently died in the central city of Arak were positive for the
coronavirus
.
Doctors in Tehran, Qom and Qazvin are reporting that hundreds of patients were already infected with the
coronavirus
since 2 weeks ago but were asked by directives from higher sources to treat all cases as common flu!
The government has so far said that there has only been a total of six deaths from the
coronavirus
and only 29 infected. All media including the state news agency has been ordered not to further report on the
coronavirus
epidemic.
Many are speculating that there could be already thousands infected with the
coronavirus
all over
Iran
and with more deaths that reported. (A reminiscent of China's manner of dealing with its own
coronavirus
pandemic.)
Mohammadreza Ghadir, Head of Qom's medical sciences university said on state TV just before a media censorship was imposed yesterday ," We are on the frontlines, we need help. If I can say one thing, it is, 'help Qom.'"
Just before being taken off the air, the state TV said that hundreds have died in the city of Qom and that thousan ds more were infected, with scenes showing overflowing hospitals in Qom. However there has been no official statements from government health authorities on this.
Meanwhile, many middle-east countries have already banned all travel to and from Iran including Iraq, Kuwait, Lebanon with Kuwait planing to evacuate all its citizens from Iran by today.
Update: 6 hours ago, 2 more deaths reported, bringing the death toll to 8 as reported by Iranian health authorities. The number confirmed infected is now 45. However we believe that the number of infected and dead to be much more as there are now almost 8540 suspected cases in Qom alone.
For more on the
Iran Coronavirus
epidemic, check out the Coronavirus microsite at
Thailand Medical News
.