Vildagliptin Just As Efficient As Metformin In Controlling Blood Sugar For Diabetics According To Indian Study
Vildagliptin
an oral anti-hyperglycemic agent that goes by the trade name Galvus showed similar protective effects as metformin on the beta-cell function, reduced insulin resistance, and blood sugar levels in newly diagnosed Asian Indians with type 2 diabetes (T2D), according to a recent study.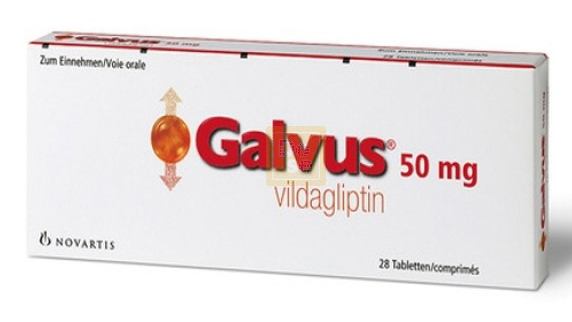 The research trial further found that there was an improved insulin sensitivity in patients treated with metformin.
The findings of the study were published in the journal Diabetes.
https://diabetes.diabetesjournals.org/content/69/Supplement_1/970-P
Galvus or vildagliptin, a dipeptidyl peptidase-4 (DPP4) inhibitor, is used for the treatment of type 2 diabetes. It is given as a second-line pharmacological treatment for diabetes patients who have not achieved the required lowering of blood sugar and HbA1c with metformin.
Dr Krishnamoorthy Satheesh from Chennai, India, and colleagues conducted the study to compare the effect of vildagliptin versus metformin on pancreatic beta-cell function among newly diagnosed, non-obese Asian Indians with T2D in 2 years.
The research involved a randomized, multicentric, controlled, parallel-group study. The drug-naive diabetes patients were given the treatment with vildagliptin or metformin. The patients had baseline HbA1c - 7.0 - 8.5% and body mass index (BMI) < 25kg/m2. The researchers measured plasma glucose, insulin, HbA1c, and C-peptide at intervals of 6 months for 2 years. 203 T2D patients (104 men and 99 women) were randomized into two groups. Group 1 was treated with metformin, 500mg - 2000mg (n = 100), and group 2, with vildagliptin 100mg (n = 103).
Main findings of the research are:
1. It was observed that in the metformin group 36% and in the vildagliptin group 27.2 % required only monotherapy for a median duration of 48 weeks (25 - 70 weeks).
2. Toward the end of the study, changes in the area under the curve of insulin to glucose were non-significant in both groups.
3. It was observed that there were no changes in the postprandial C-peptide. Reduction in insulin resistance (HOMA-IR) was similar in both groups.
4. The insulin sensitivity (Matsuda Index) increased significantly at 6 and 12 months with metformin but no change was seen in the vildagliptin group.
5. HbA1c level decreased significantly in both groups until 18 months.
6. Fasting blood sugar decreased significantly till 12 months in both groups.
7. Postprandil blood sugar decreased only with vildagliptin till 12 months.
8. It was observed that occurrences of adverse events were similar in both groups.
9. Higher C-peptide and lower HbA1c values at the baseline predicted better blood sugar control with vildagliptin. Lower baseline HbA1c predicted good glycemic control with metformin.
The researchers concluded that both metformin and vildagliptin had similar protective effects on the beta-cell function, reduced insulin resistance and glycemic levels. Improved insulin sensitivity was seen with metformin."
/>
However in terms of pricings, it was found that vildagliptin was priced more expensive in many markets including generic version.
For more about
Vildagliptin
, keep on logging to Thailand Medical News.