The US FDA (Food and Drug Administration) declined the approval of the first long-acting, monthly
HIV
drug called
Cabenuva
.
The regulatory agency's decision to decline the approval was due to concerns related to the manufacturing and control process, and not due to the safety and effectiveness of the drug.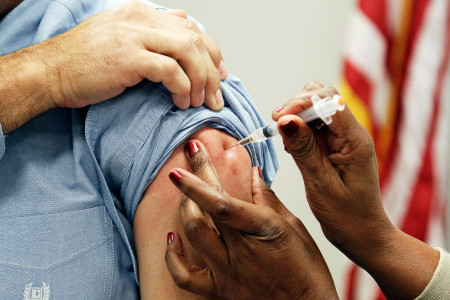 Pharma giant,
ViiV Healthcare Ltd
., the manufacturer of
Cabenuva
, told
Thailand Medical
news "Clearly this is disappointing and not the news we hoped for." The company hoped that the drug would offer a great solution by preventing the burdens of taking pills on a daily basis.
The
Cabenuva
injection would be given on a monthly basis that can be delivered in a physician's office. Patients with
HIV
would receive two injections of two
HIV
drugs each month. The first injection includes
Cabotegravir,
a drug that stops the virus from infecting human cells and the second includes
Rilpivirine
, a drug that blocks the virus from proliferating.
Physicians and clinicians who treat patients with
HIV
considered
Cabenuva
a major advancement in
HIV
treatment.
Professor Dr. David Wohl, who was involved in the clinical trials for
Cabenuva
, said, "We really did make a leap; what you are seeing for the first time is a completely pill-free treatment for
HIV
. There is a group of people for who this can make a tremendous difference."
For individuals who have
HIV
, switching from a daily pill to a monthly injection could improve their quality of life and diminish fears related to
HIV
discrimination.
In America alone, more than 1 million people are living with
HIV,
while most have a fear of discrimination and safety.
No additional clinical trials would be necessary because the US FDA did not raise a question about the drug's safety. V
iiV Healthcare
said, "The company plans to work closely and with urgency with the FDA to determine the appropriate next steps for this new drug application."