US Coronavirus News: White House Pressures U.S. FDA To Authorize Use of Blood Plasma To Treat COVID-19? Sudden Announcement Made Late Sunday
US Coronavirus News
: In a shocking reversal of a planned stoppage of convalescent plasma treatments, the U.S. Food & Drug Administration (FDA) on late Sunday said it authorized the use of blood plasma from patients who have recovered from COVID-19 as a treatment for the disease, a day after President Donald Trump blamed the agency for impeding the rollout of coronavirus vaccines and therapeutics for political reasons.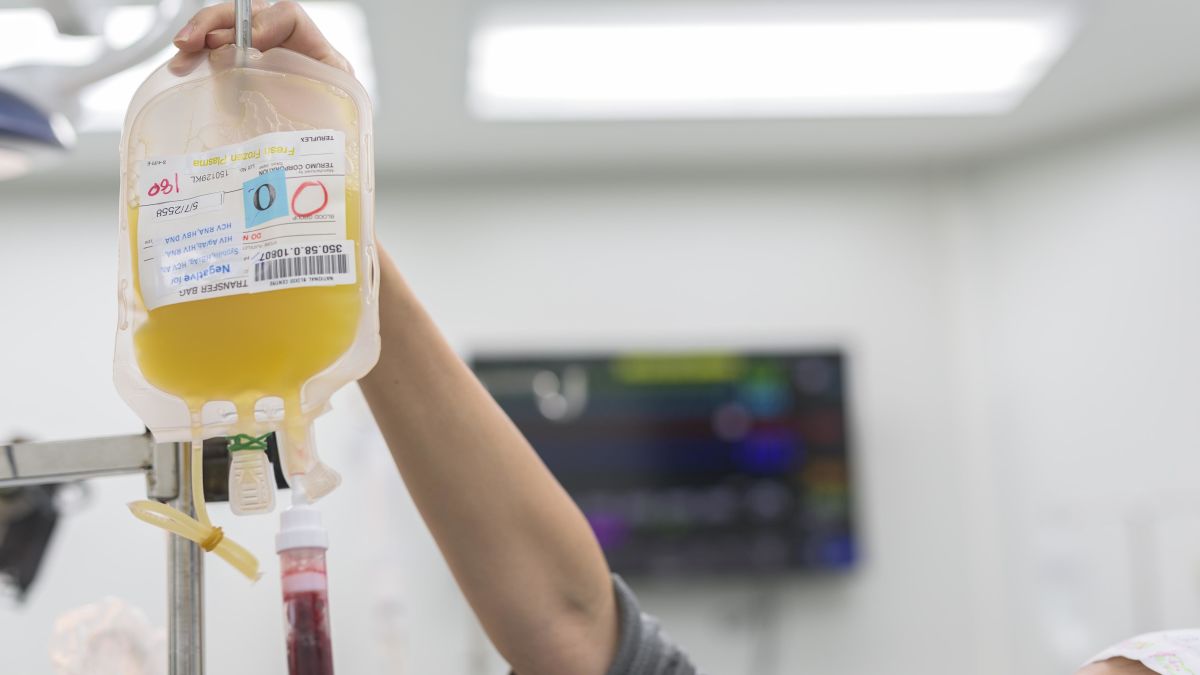 Earlier it was reported that due to undisclosed reasons, the US FDA had on last midweek stopped convalescent plasma treatments and were going to make official statements on Monday. Thailand Medical News had reported on that development
https://www.thailandmedical.news/news/breaking-covid-19-antibodies-us-fda-puts-on-hold-emergency-approval-of-convalescent-plasma-treatments
An earlier Mayo study findings on plasma treatments were found to be laden with inaccuracies as there were no control groups. In addition to that, certain medical researchers were concerned that non-proper use of plasma treatments could actually give rise to te development of antibody-resistant variants which have already reportedly emerged according to certain recent genomic and immunology studies.
The sudden announcement from the US FDA of a so-called "emergency use authorization" also comes on the eve of the Republican National Convention, where Trump will be nominated to lead his party for four more years.
It was reported that a day before the FDA's announcement, Trump tagged the agency's Commissioner Stephen Hahn in a tweet and said, "The deep state, or whoever, over at the FDA is making it very difficult for drug companies to get people in order to test the vaccines and therapeutics. Obviously, they are hoping to delay the answer until after November 3rd. Must focus on speed, and saving lives!"
The US FDA, which appeared to rush with an announcement on Sunday, said early evidence suggests blood plasma can decrease mortality and improve the health of patients when administered in the first three days of their hospitalization.
It was not immediately clear what the immediate impact of this decision would be.
Many researchers are crying foul over the US FDA statements claiming the benefits of plasma treatments as they is very little evidence to back up these claims.
Peter Marks, director of the Food and Drug Administration's Center for Biologics Evaluation and Research said on a conference call with media staff,
"It appeared that the product is safe and we're comfortable with that and we continue to see no concerning safety signals."
The US FDA also said it determined this was a safe approach in an analysis of 20,000 patients who received this treatment. So far, 70,000 patients have been treated using blood plasma, the FDA said. (this was based on the Mayo findings!)
c">https://www.thailandmedical.news/news/covid-19-warning-media-reports-on-success-of--studies-on-plasma-therapy-in-america-unreliable-and-misleading,-no-control-groups-etc
COVID-19 patients who benefited the most from this treatment are those under 80 years old and who were not on a respirator, the agency said. Such patients had a 35 percent better survival rate a month after receiving the treatment.
US FDA Director Stephen Hahn said Trump had not spoken to him or the agency and did not play a role in its decision to make the announcement on Sunday.
America is currently sinking to extremely low levels in terms of scientific and medical credibility and reliability and other countries should start taking any research studies, US FDA reports and approvals and medical developments in America with a pinch of salt and do their own due diligence as nothing is true in America anymore as it has sunk to the same pathetic levels as China and certain other third world countries. First it was chloroquine and hydroxychloroquine and then remdesivir and now this and maybe next Oleandrin which is said to be the latest interest of the White House.
Meanwhile death rates are still going up in America with the latest death toll showing 180,604 Americans have died from the COVID-1 disease and 5.87 million Americans are officially infected. (source: Worldometer, we stopped using John Hopkins University's COVID-19 Dashboard as a source as it was said that the Republicans there are now manipulating data along with the US CDC.)
For more
U.S. Coronavirus News
, Keep on logging to Thailand Medical News.