Thailand Coronavirus: Time For All Thais And Residents To Unite And Show The World That Thailand Can Weather Through This Crisis And Come Out Even Better
Thailand Coronavirus
Update: Having the opportunity to peruse through studies, reports and materials daily on the SARS-CoV-2 and Covid-19 disease crisis, all I can say is that the outlook is bleak but that does not mean that we should resign ourselves to a dark future. On the contrary, we should look at the opportunities during this crisis and make the best of it. (I do not mean selling masks at inflated prices or recycling used mask!)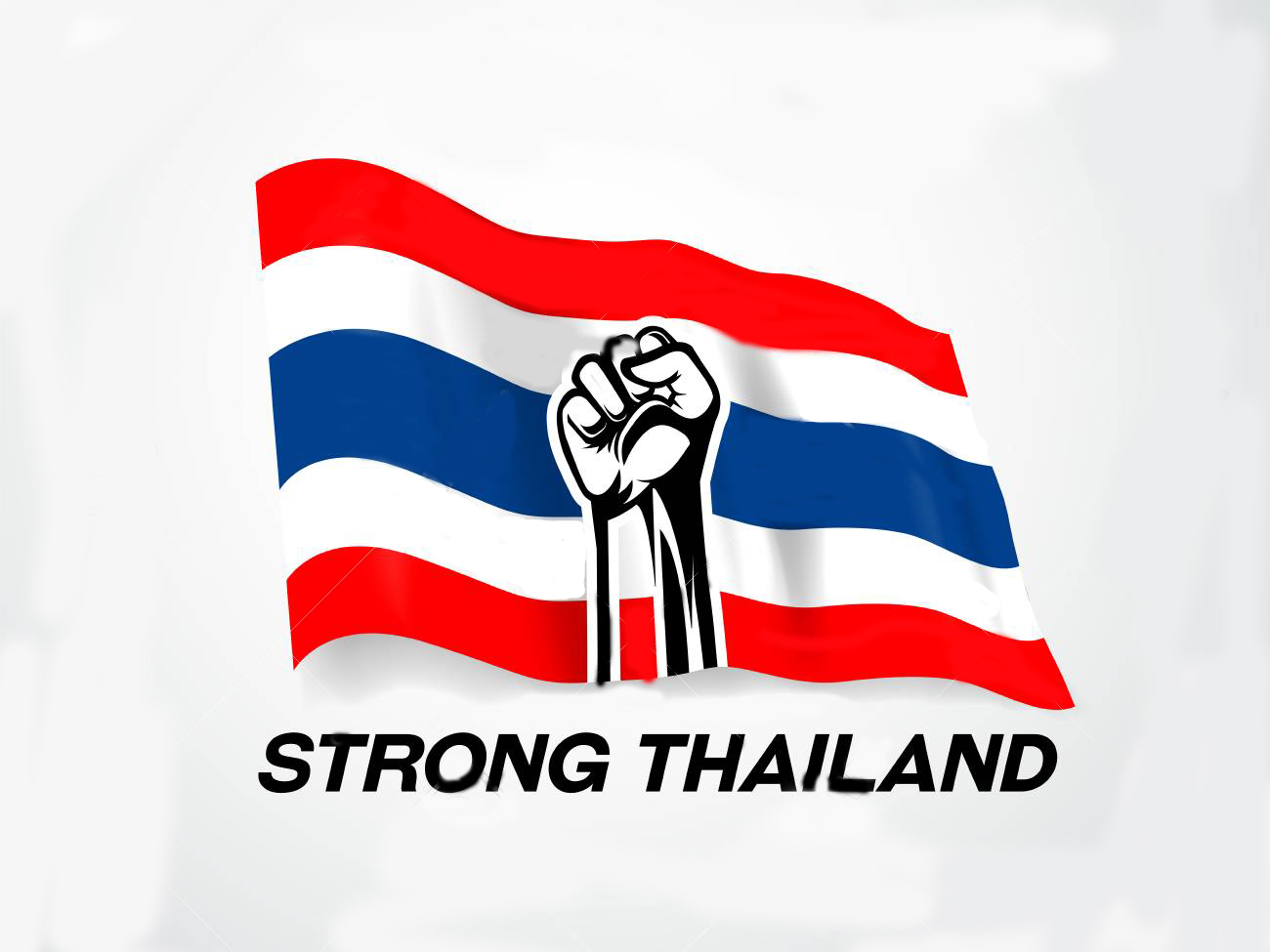 First and foremost all Thais should unite at this time and also back the Thai government. They might not be perfect, but they are trying their best and when compared to other countries, Thailand has so far managed to do quite well in managing the coronavirus situations. It is not an easy for them as it's a delicate tasks between economic issues and health issues but they have so far done a pretty good job when compared to other nations. (please do not misunderstand that I am a supporter of this government as I myself do not like them as we have never been supported by them especially when we asked even simple assistance from the various agencies under the Ministry of Higher Education, Science, Research and Innovation, being a small startup ourselves that is self-funded by selling my car and one condo unit. However when praise is due to people who have done job, we have to be non-judgmental.)
So far the Prayut lead government and also the various ministries like the Interior, Defence, Public Health, Digital Economy, Transport and Industry have been doing a good job along with the support of the local army, police and immigration as many are not aware of the efforts put in by them despite the daily criticisms.
The opposition should also try to unite despite whatever unfair issues etc at this stage and focus on doing positive things to protect the country against the coronavirus crisis and also find ways to boost up the economy and help the people. Keep the fights for another day when the country is in a stronger phase. People can see and judge for themselves. This is not the time for mobs or fights as everything is in a critical stage and lives at also at stake.
There is so much to do and to refocus strategically. I am not here to give free ideas but every industry has to readjust instead of complaining or depending on government bailouts. The global economy is bad and we should not just depend on handouts which could further erode the country's reserves. But having said that, the government should support its citizens, companies, microbusinesses and SMEs when they come up with newer innovations or solutions and need help but not the big Thai corporations, quasi government enterprises or Thai banks or the staff from any of these entities.
Just a simple example, hotels for instance affected by room revenue can innovate and start developing healthy take away menus and delivery services to cater to the locals at affordable prices to boost food and beverage revenue and continue to support employment of staff. Some with huge kitchens can start developing frozen meals that can be shipped and sold to foreign governments using Thai farm produce. Was reading that there is an acute shortage of food supplies in certain parts of Japan, Korea, Iran and Italy. Outside laundry services or even cleaning services can be provided as well.
This is a great time for tech, biotech, healthcare, foodtech and educational startu ps but have yet to see any initiatives or support from some the hopeless entities and so called local accelerators and incubators. Most are lamenting that they might not be able to generate revenue from ticket sales from some of their postponed or cancelled annual hopeless events that have done nothing to really boost Thailand's startup industry!
So far, it is has only been DEPA , from the Ministry Of Digital Economy that has been working hard and effortlessly to promote Digital startups that can help serve the community and country during these trying times.
A lot of countries are developing remote patient monitoring platforms, telemedicine platforms, new diagnostic devices, new drugs or even starting to make their own generic versions without having to depend on foreign countries and some have started doing extensive research into traditional medicines etc.
In Thailand, we have to see any concrete developments despite a lot of talks and 'hot air' and it is a shame when I see some private hospitals in Thailand buying patient monitoring technology from countries like Singapore when things can be made here using Thai resources and Thai talent.
Even to simple things like hand sanitizers, was reading in Singapore that so many microbusinesses were making their own with support from the Ministry of Health for sale domestically and for export whereas in Thailand , I have yet to see any such initiatives by the common people except complains that hand sanitizers are out of stock!
There is literally so much to do an make a comfortable living to sustain oneself in these hard times but one just have to look around and be innovative.
It is going to be a great time for cottage industries and OTOP products if they learn to adapt and see market opportunities.
Thailand is a great country blessed with lots of natural resources.
There is a lot that SMEs and microbusinesses can do to start shifting their business online. Long distance learning is an example of one big trend. Our sister IT company has been receiving so many inquiries for the construction of online training platforms for entities in countries like the UK, US, Australia and even Thailand. There is also a big demand for customized apps.
Thais should focus and also support Thai startups and microbusinesses not foreign ones like Grab, Line, Tik-Tok etc that are foreign owned.
It is also a time Thais and foreign residents should come together and help each other and look out for each other and not be selfish and self-centered. I have seen Thais hoarding up on boxes of mask and not even sharing it with their neighbours without thinking that if their neighbours were to contract the coronavirus, it could in spread in the whole condo project and even affect them and their loved ones. This is a time to share and help each other.
The mask shortage has not really been the government's fault but rather greedy Thais hoarding and even certain huge Thai corporations being greedy and stocking up and not releasing stocks.
On the other hand we should also look out for negative elements in the society, people who are depressed and suicidal or people who could be infected and also people who could be dangerous and report them in time to the authorities before they cause serious harm to themselves others.
I could go one, but I hope that everyone gets my point. Enough of posting negative news or covering negative things about the country, lets all move forward together and weather the storm. If you do have frustrations and are upset, focus it on the country that caused all this and some of the huge Thai corporations that support them, but do not take it out on Thailand itself.
For more on
Thailand coronavirus
updates, keep checking out
Thailand Medical News