Thailand Coronavirus Updates: British National Is Thailand's 48th Covid-19 Patient
Thailand Coronavirus
Updates: The public health ministry permanent secretary Dr Sukhum Karnchanapimai announced Thailand's latest confirmed Covid-19 patient today. (Friday, 6th March)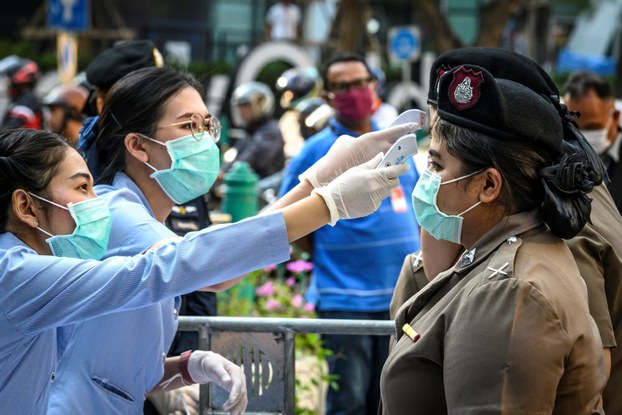 A business adviser who arrived in Bangkok from London on February 29 after changing flights in Hong Kong has been confirmed as Thailand's 48th case of the Covid-19 disease that is caused by the SARS-CoV-2 coronavirus.
The individual was identified as a 43 year old male of British citizenship.
The Briton was admitted to a private hospital on March 3 with high fever and a cough and was later transferred to an institute specializing in respiratory disorders.
On another separate case, A 30-year-old female migrant labourer just returned to Thailand from overseas is suspected of being infected and is undergoing tests at the Bamrasnaradura Infectious Diseases Institute in Nonthaburi.
So far Thailand has had about 48 confirmed coronavirus infected cases, but 31 have since 'recovered' while 16 are still hospitalized and one dead. There are more than 1,200 cases of suspected cases being investigated and observed.
A major worry is an expected influx of illegal Thai workers and prostitutes who are expected to return to Thailand from South Korea, as many are from Daegu, the epicenter of the Korean epidemic. Some estimate that there are up to 140,000 illegal Thai workers and prostitutes in South Korea.
For more on
Thailand coronavirus
updates, keep checking:
https://www.thailandmedical.news/articles/coronavirus