SARS-CoV-2 Variant News: New L452R Variant Debuts In California And Is Likely Vaccine Resistant!
SARS-CoV-2 Variant News
: A new lesser-known variant known as the L452R variant had been circulating in the Los Angeles county in the last few weeks according to Public Health Department.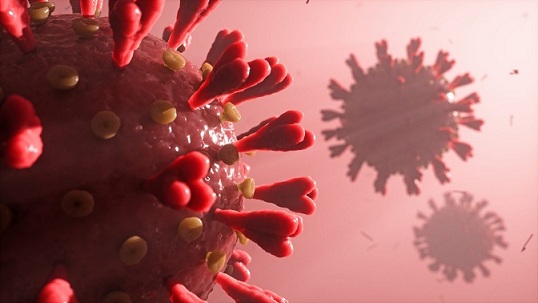 The newly announced variant was first identified in Denmark in March 2020. It showed up in California as early as May.
Professor Dr Charles Chiu, a virologist and professor of laboratory medicine at University of California-San Francisco (UCSF) who, in concert with state authorities, has been genetically sequencing test samples to identify new variants said early indications are the L452R might be less susceptible to the currently approved vaccines, but more investigation is needed.
Researchers worry about L452R, though, because some of its mutations affect the virus's spike protein, the key the virus uses to enter cells. The spike protein is the target of the Pfizer, Moderna and AstraZeneca coronavirus vaccines, as well as several of the promising vaccines still in trials, including the Novavax vaccine and Johnson & Johnson's vaccines. Mutations to the spike protein could make those variants of SARS-CoV-2 less susceptible to the vaccine.
The L452R variant has been confirmed in Humboldt, Lake, Los Angeles, Mono, Monterey, Orange, Riverside, San Francisco, San Bernardino, San Diego and San Luis Obispo counties.
This worrisome SARS-CoV-2 variant is being found in more and more outbreaks in California including a large outbreak in San Jose in which an air-powered Christmas tree costume led to 90 infections, according to news reports.
Santa Clara County health officer Dr Sara Cody said in a statement, "The fact that this variant was identified in several large outbreaks in our county is a red flag and must be investigated further."
The variant is different from the B.1.1.7 variant first detected in the United Kingdom, officials say.
Scientists are working to learn more about the variant and how it spreads.
Dr Chiu told Thailand Medical news, "This variant carries three mutations, including L452R, in the spike protein, which the virus uses to attach to and enter cells, and is the target of the two vaccines that are currently available in the United States."
He added, "Now that we know this variant is on the rise in our local communities, we are prioritizing it for study. Researchers at UCSF and elsewhere will now be able to perform the critical laboratory experiments to determine whether or not this virus is more infectious or affects vaccine performance."
Dr Chiu said L452R grew from about 3.8% of the samples he tested in late November 2020 through early December to more than 25.2% in late December through early January 2021.
An epidemiologist with the California Department of Public Health, Dr Erica Pan added, "It's too soon to know if this variant will spread more rapidly than others, but it certainly reinforces the need for all Californians to wear masks and reduce mixing with people outside their immediate households to help slow the spread of the virus. We also urge anyone who has been exposed to the virus to isolate from others to protect themselves and their loved ones. "
COVID-19 deaths are rising in nearly two-thirds of American states as a winter surge pushes the overall toll toward 400,000 amid warnings that a new, highly contagious variant is taking hold.
The U.S. government has already curbed travel from some of the places where the new variants are spreading - such as Britain and Brazil - and recently it announced that it would require proof of a negative COVID-19 test for anyone flying into the country.
The U.S.CDC warned that the presence of B.1.1.7 may mark a new phase of "exponential growth" in total COVID-19 cases.
Los Angeles Public Health director Barbara Ferrer said, "Current projections by the experts predict that if left unchecked, this variant could dominate locally by March."
Sadly we can now add to that the threat of a potentially vaccine-resistant strain, L452R, as well.
Due to this new discovery of the L452R variant, L.A. County officials have been discussing the possibility of new restrictions for the shutdown-weary county.
For more
SARS-CoV-2-Variant-News
, keep on logging to Thailand Medical News.