Research That Said Red Meat Was Not Linked To Cancer Or Heart Disease Now Proving To Be Fake
The Findings Of A Research Study That Was Published By The Annals Of Internal Medicine, A Journal Of The America College Of Physicians Is Now Thought To Be Tainted As One Of The Authors Has Been Linked To The Meat Industry.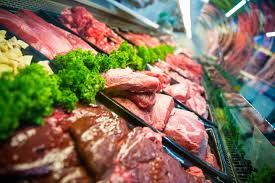 A new scandal is emerging in the medical circles after a research that claimed all
previous studies linking red meat to diseases such as cancer and heart diseases
was not true as their study proved that red meat had no effects on health or diseases initially raised a lot of skepticism and criticism from credible and ethical healthcare professionals. It has now emerged that one of the authors is linked to the US meat Industry and did not make any disclosure.
Not only is the study in doubt now but even the credibility of the Journal is at stake. Numerous so called credible medical and health websites also published that report and even added their own support for the study which viewers should take note of as these sites should also be held responsible for not even doing their own diligence before releasing such articles to the public.
We at Thailand Medical News
did not cover the research findings as there was so many unanswered issues in the study and we never release study reports or articles when we doubt their credibility.
The findings of the fraudulent study was published in the Annals Of Internal Medicine on the 1
st
Of October 2019 :
Effect of Lower Versus Higher Red Meat Intake on Cardiometabolic and Cancer Outcomes: A Systematic Review of Randomized Trials ,Dena Zeraatkar, MSc; Bradley C. Johnston, PhD; Jessica Bartoszko, HBSc; Kevin Cheung, MD; Malgorzata M. Bala, MD, PhD; Claudia Valli, MSc; Montserrat Rabassa, PhD; Daegan Sit, MD; Kirolos Milio, BSc; Behnam Sadeghirad, PharmD; Arnav Agarwal, MD; Adriana M. Zea, RD; Yung Lee, BHSc; Mi Ah Han, MD, PhD; Robin W.M. Vernooij, PhD; Pablo Alonso-Coello, MD, PhD; Gordon H. Guyatt, MD; Regina El Dib, PhD
The study made waves after researchers said there's evidence red meat may not be quite as bad for our health as we've thought. The review of past studies found little to no health benefit from reducing red or processed meat consumption from average levels.
However, new information has put a spotlight on this study, since one of the lead researchers,
Dr Bradley C. Johnston, PhD, associate professor at Dalhousie University
, had past ties to the food industry.
Johnston, one of the study authors, has been recently called out by the New York Times for not revealing a potential conflict of interest.
They report Johnston failed to indicate on a disclosure form that he didn't have any conflicts of interest to report during the past 3 years.
In another issue, in December 2016, he was the senior author on another study trying to discredit international health recommendations to eat less sugar.
That study, also appearing in the Annals of I nternal Medicine, was funded by the International Life Sciences (ILSI), an industry trade group heavily funded by big business.
The ILSI is made up of over 400 food and agriculture companies that contribute to a fund equally, which is then used to support research.
Johnston admitted receiving funds in 2015 from ILSI for a review of the quality of guidelines that address sugar recommendations. In this review, they simply made guideline producers aware of areas for improvement.
The controversial study was published last week and kicked off a debate about the benefits and drawbacks of red meat consumption.
Dr Shanti Aurora, a leading medical researcher in the US commented in an interview with Thailand Medical News"The food industry usually invests in these meta-analyses because of the ability to combine many studies together to extract the data they want, including studies with poor methodology. They did a good job with this and it's going to create a lot of confusion, but values and preferences pertaining to meat consumption should shift as more people learn about the impact eating meat has on the environment and the more leading experts suggest limiting it."
One of the reasons for the controversy is that researchers didn't find a statistically significant or important association between meat-eating and heart disease, diabetes, or cancer risk after looking at 12 randomized trials involving about 54,000 people. While the study seemed to fly in the face of decades of research, the authors actually looked at past research to understand the risks of consuming red meat.
More details about this scandal are emerging and we will be keeping all readers informed thru updates on this article.