Dear Readers, since November 2021, Thailand
Medical News
has been holding back a lot of new emerging data on the SARs-CoV-2 virus and its variants, research on new prophylactics and therapeutics for COVID-19 and also for Long COVID along with data on emerging health conditions associated with COVID-19. Not only have we withheld covering certain published data, but we have also collaborated with lots of research groups to stop publishing data as we have found that those covering the COVID-19 narratives are working with other mainstream media and social media platforms to promote their own agendas while many researchers are losing out publishing data that is often exploited by larger Western groups.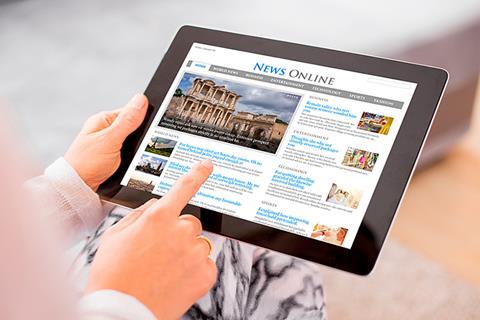 Furthermore, Thailand Medical News which is a non-profit entity that is not backed by any governments or private companies has found that a lot of our contents is usually picked up by other entities including websites and biotech companies, where these individuals are able to commercially gain from some of these data and articles.
Despite having millions of page views, we barely receive any donations from our readers and most people expect medical information to be free but are able to pay for porn or other unnecessary luxuries.
The American company that is responsible for ads on our site is simply a cheating tech company that exploits sites like ours and pays pittance.
At the moment we are also having issues with Paypal in Thailand because as a result of the local bastard authorities who are now cash scrapped as a result of mismanagement and incompetence, are trying to find ways to collect taxes from small online sites like ours etc and Paypal Thailand is now unable to accept credit card payments etc.
We have been advised many times to go onto a paid subscription platform but even then with readers paying a small amount, we get some who do not mind paying and then using data from the site to their own advantage in terms of commercializing it on certain other sites.
Please note that Thailand Medical News is not the only site that we do as we also have some other more prominent medical sites out of UK and America that uses proxies and although we do sometimes cover the same articles in these sites, Thailand Medical News is different in that we do release certain data on these sites and do not conform to boring ways of reporting as on those sites.
We are now contemplating setting up a small community platform that will be restricted to only not more than 500 readers globally (In phase one) who will be pre-vetted upon expressing interest to join and have to pay US$800 for a yearly entrance and the site will contain data and information that cannot be shared on any social media platforms nor be released by the paid readers to any other parties. (there will be legal clauses). The readers will immediately also gain free phytochemical based products for COVID-19 and also Long COVID worth more than US$ 1,400 (We have just completed the latest research on therapeutics for COVID-19 and Long COVID and have developed 8 new products).
Readers besides having access to the latest data and articles will also be given constant alerts as to how to prepare themselves for changes that are constantly emerging with regards to not only the COVID-19 pandemic but also other new emerging pathogenic threats. They will also have access to suppli ers of certain sough after medical equipment and drugs.We are trying to have as many add ons that will benefit these readers including a medical concierge that covers only the United States, Canada, Australia, New Zealand, Germany, Spain, France, Sweden, Norway, Denmark, Belgium, Romania, Poland, Japan, Singapore, Philippines, Vietnam, Thailand, Taiwan and South Korea.
We are attempting this new strategy so that our site can be sustainable and we are no longer interested in humanitarian projects as it does not help us and also we have come to realize that it is a waste of time letting many people access critical medical and health data. We are only interested in readers with the same wavelength as us and who wish to weather out the coming storms. Its unfortunate that we cannot help those that cannot afford such access rates.
Some have suggested that if we were to charge less, more would sign up but we have found that it is not the case and hence we have decided to focus only on those willing to pay to for their future health.
We are asking readers who wish and can support us in this new project to contact us via the email:
cancer111aid@gmail.com
We need at least a minimum of 40 readers to help us kick start this project.
As for Thailand Medical News, we will most probably either sell the site (we already have received offers) or rebrand the site but it will just contain general medical news and information and common COVID-19 data and articles.