MUST READ! Major Corruption Claims Of Thai Public Hospital Directors And Pharmaceutical Companies Unfolding Starting With Khon Kaen Hospital First
Thailand Hospitals
: An official disciplinary inquiry has been ordered against the director of a Khon Kaen Hospital, Dr Charnchai Chanvorachaikul in northeastern Thailand, who stands accused of demanding kickbacks. He is accused of demanding a 5% commissions from pharmaceutical firms from March to October 2018, in exchange for buying products from certain suppliers.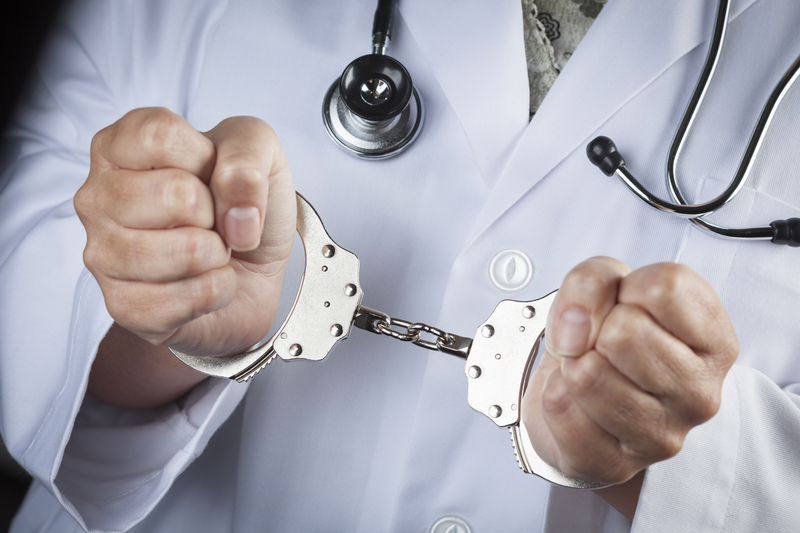 The official inquiry was launched after a complaint was sent to the public health department's permanent secretary. Dr Charnchai strongly denied the allegations when he reported to the Public Health Ministry. He has been transferred to health ministry headquarters while an investigation is ongoing. The director of Prapokklao Hospital in Chanthaburi province has been appointed as acting director of Khon Kaen Hospital.
The accused doctor says he never demanded a kickback from pharmaceutical companies, and negotiations for discounts for the hospital's medical procurement are transparent and on record.
He also insists that donations to the hospital development fund by pharmaceutical firms were made voluntarily, and furthermore the spending of public donations is overseen by a committee. He says he'll seek a meeting with Public Health Minister Anutin Charnvirakul next week to explain himself, and will petition the Civil Service Commission for fair treatment. He's expressed concern that he won't receive an impartial investigation.
The graft investigation is being headed by the public health ministry's inspector-general, who also served as a close aide of the public health permanent secretary. Local Thai media reported that Dr Charnchai is considering suing the public health permanent secretary for malfeasance.
The health minister meanwhile, played down reports that Dr Charnchai had threatened a lawsuit over the transfer order. He said he received a petition lodged by Doctor Charnchai and he would consult his legal advisers to determine what he can legally do in the situation.
He said, "Fair treatment is the most important thing and, as the public health minister, I will not cross the line. I will adhere to the laws and regulations."
The health minister has pledged to investigate allegations that many of the ministry's 186 hospitals have taken kickbacks from drug companies for buying their products. He says he'll order a formal investigation, if there is any substance to the allegations, which he admits have tarnished the reputation of the ministry.
An independent academic, Manoo Sawangjaeng claims that in November last year, all 186 hospitals under the Public Health Ministry received kickbacks from drug companies, citing information he gleaned from sales representatives.
Pharmaceutical companies in Thailand are divided into foreign makers, local makers and trading companies. Manoo says the trading companies, which import drugs from abroad, are the most directly involved in the kickback process.
In 2017, the Cabinet issued an order banning state hospitals from receiving kickbacks and all forms of benefits from drug companies, but drug companies simply switched to offering 'donations' to hospitals to beat the ban.
r /> The current deputy secretary-general of the National Anti-Corruption Commission blames budgetary constraints for making hospitals, mostly small community hospitals, feel the need to demand kickbacks from pharmaceutical companies, to be paid into a "welfare fund" for each hospital.

Many are also demanding that the drug companies and their staff involved also be penalized and criminally charged. Thailand Medical News will be making public soon a list of all the pharmaceutical companies and the staff involved.

There are also rumors of another investigation starting soon with regards to cash donations and donations of PPES and other medical supplies during the start of the COVID-19 crisis. There are claims of emerging evidence to show of certain doctors demanding masks, tests kits and medical supplies from certain suppliers or brands as they were indirectly getting kickbacks from these companies or had vested interest in these companies. In some cases, donated supplies were not even sent to the intended end users.

At the beginning of the COVID-19 crisis in Thailand, it was sad to see ignorant poor and middle-class Thais donating monies to various hospitals in Bangkok that were already 'rich' and when they the donors themselves would not even be able to get tested or treated when the time comes at the very same hospitals as priority was reserved for the rich high ranking government staff including those in the various uniformed groupings. Many of the poorer rural hospitals received no help or in some cases very little aid.

For more on Thailand Public Hospitals, keep on loggingto Thailand Medical News.