LATEST! American COVID-19 Reinfection Case Study Published In Lancet Cast Doubts About SARS-CoV-2 Immunity Along With Antibodies and Vaccines!
COVID-19 Reinfections
are on an increase globally with more documented cases emerging not just merely reported incidences.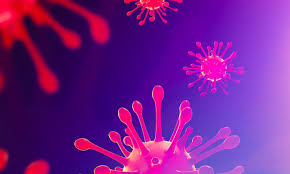 What's more alarming is that contrary to claims and preprint studies that were most probably manipulated by the huge pharmaceutical and biotech companies and also by Trump's administration and the various non-credible American health and regulatory agencies such as the NIH, CDC and FDA in order to further the financial gains of certain stakeholders, it is now emerging that COVID-19 patients may experience more severe symptoms the second time they are infected.
Scientist and researchers from University of Nevada, Nevada State Public Health Laboratory, Theiagen Consulting LLC and the Forensic Science Division, Washoe County Sheriff's Office in a new study confirms that not only is it possible to catch the potentially deadly disease more than once but patients have a higher chance of developing more severe conditions the second time round.
The study published in The Lancet Infectious Diseases journal charts the first confirmed case of COVID-19 reinfection in the United States, the country worst hit by the pandemic and indicates that exposure to the SARS-CoV-2 coronavirus may not guarantee future immunity.
https://www.thelancet.com/journals/laninf/article/PIIS1473-3099(20)30764-7/fulltext#%20
The COVID19 patient, a 25-year-old Nevada man, was infected with two distinct variants of SARS-CoV-2, the virus that causes COVID-19, within a 48-day time frame.
It was reported that the second infection was more severe than the first, resulting in the patient being hospitalized with oxygen support.
The research findings noted four other cases of reinfection confirmed globally, with one patient each in Belgium, the Netherlands, Hong Kong and Ecuador.
The study team says that the prospect of reinfection could have a profound impact on how the world battles through the pandemic.
Most dangerously, the current over emphasis on vaccines and antibodies could result in a backfire that fails to control the growing pandemic.
Dr Mark Pandori, from the Nevada State Public Health Laboratory and lead study author told Thailand Medical News, "The possibility of reinfections could have significant implications for our understanding of COVID-19 immunity, especially in the absence of an effective vaccine."
He further added, "We need more research to understand how long immunity may last for people exposed to SARS-CoV-2 and why some of these second infections, while rare, are presenting as more severe."
Typically vaccines work by triggering the body's natural immune response to a certain pathogen; arming it with antibodies it to fight off future waves of infection.
But it is not at all clear how long COVID-19 antibodies last. Some latest studies are now saying between 3 to 4 months and even then the real efficacy of these antibodies might be at their optimal levels for only about 8 to 10 weeks.
ws/news/covid-19-antibodies-university-of-toronto-study-shows-that-sars-cov-2-coronavirus-antibodies-last-for-only-about-three-months-after-infection">https://www.thailandmedical.news/news/covid-19-antibodies-university-of-toronto-study-shows-that-sars-cov-2-coronavirus-antibodies-last-for-only-about-three-months-after-infection
In the case of certain diseases, such as measles, infection confers lifelong immunity. For other pathogens, immunity may be fleeting at best.
It had already been seen in past SARS and MERS studies that a possible vaccine was near impossible then.
The study team said the US patient could have been exposed to a very high dose of the virus the second time around, triggering a more acute reaction or alternatively; it may have been a more virulent strain of the virus.
Yet another hypothesis is a mechanism known as antibody dependent enhancement that is, when antibodies actually make subsequent infections worse, such as with dengue fever.
Alarming if this is the case, most of the vaccines programs currently in place could have a disastrous effect on the human population.
Most vaccine developers are claiming that this is not the case despite not having proper detailed studies to back up their claims. To date there is only one 'half-baked' Australian study that was conducted in vitro and on ferret models and was probably paid for indirectly by some of the stakeholders in the trillion dollar vaccine game. The study did not even specify the strains of the SARS-CoV-2 used and also did not use a wide range of prevailing strains and newly emerging antibody-resistant strains in their study.
https://www.thailandmedical.news/news/covid-19-latest-more-antibody-resistant-sars-cov-2-mutated-strains-emerging-and-increasing-in-circulation
COVID-19 reinfection a are becoming a growing phenomenon and more attention is warranted on this. More cases are being reported in India, Brazil, Spain, Italy and even Russia.
Importantly, since many cases are asymptomatic and therefore unlikely to have tested positive initially, it may be impossible to know if a given COVID-19 case is the first or second infection.
Interestingly in a linked comment to The Lancet paper, Dr Akiko Iwasaka, a professor of Immunobiology and Molecular, Cellular and Developmental Biology at Yale University, said the findings could impact public health measures.
https://www.thelancet.com/journals/laninf/article/PIIS1473-3099(20)30783-0/fulltext
She said, "As more cases of reinfection surface, the scientific community will have the opportunity to understand better the correlates of protection and how frequently natural infections with SARS-CoV-2 induce that level of immunity."
Dr Iwasaka, who was not involved in the study added, "This information is key to understanding which vaccines are capable of crossing that threshold to confer individual and herd immunity."
Thailand Medical News had published numerous warnings on immunity and vaccines issues since early part of the year.
https://www.thailandmedical.news/news/breaking-covid-19-immunity-new-study-that-is-yet-to-be-peer-reviewed-says-humans-may-never-develop-immunity-against-covid-19
https://www.thailandmedical.news/news/warning-d614g-mutation-coronavirus-strains-from-europe-could-render-those-recovered-from-earlier-strains-defenseless-according-to-china
https://www.thailandmedical.news/news/must-read-study-involving-case-of-reinfection-questions-efficacy-of-covid-19-vaccines-under-development-or-trials-against-emerging-mutated-strains
https://www.thailandmedical.news/news/covid-19-help-covid-19-pandemic-being-approached-wrongly-emphasis-should-be-on-multi-drug-treatments-and-genomics-not-vaccines-and-antibodies
The study team concluded, "Genetic discordance of the two SARS-CoV-2 specimens was greater than could be accounted for by short-term in vivo evolution. These findings suggest that the patient was infected by SARS-CoV-2 on two separate occasions by a genetically distinct virus. Thus, previous exposure to SARS-CoV-2 might not guarantee total immunity in all cases. All individuals, whether previously diagnosed with COVID-19 or not, should take identical precautions to avoid infection with SARS-CoV-2. The implications of reinfections could be relevant for vaccine development and application.
For more on
COVID-19 Reinfections
, keep on logging to Thailand Medical News.