ITALY CORONAVIRUS OUTBREAK: More Confirmed Cases, All Football Matches Cancelled. Infected 117, Dead 2, Critical 18
Italy coronavirus
outbreak as of Sunday has now spread to a total of 7 out of 20 administrative regions in Italy. Lombardy region has the highest number of confirmed cases with 91 of which 6 are from the city of Milan.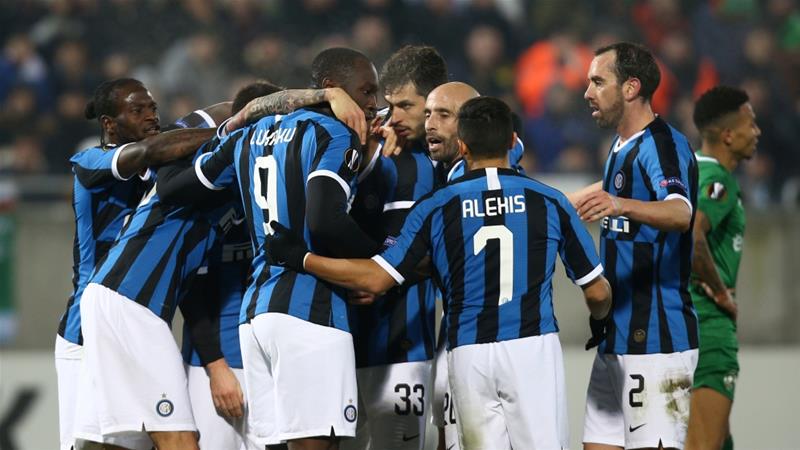 All Football Matches Cancelled Due To Coronavirus
Another 19 cases in Veneto , 2 in Emilia Romagna, 2 in Lazio and 1 in Piedmont, 1 in Tuscany and 1 in Puglia. The total number of
coronavirus
infected cases so far is 117.
There have been 2 deaths so far and another 18 are in very severe critical conditions, all from the town of Codogno in Lombardy and all are basically elderly adults with chronic diseases already.
All towns and municipalities in Lomdardy, Venetto and Emilia Romagna are now under total lockdown with all schools, malls, stores, companies closed till further notice. The regions are now administered by army personnel according to a new government decree and all movements by residents are strictly prohibited.
It has been reported that all hospitals in Lombardy and Venetto are now overflowing with patients and that hundreds are being tested but health authorities are worried about hospital transmissions as a hospital in another region, Emilia Romagna where two confirmed cases were detected now has more than a hundred patients exhibiting symptoms.
A group of students were identified with the
coronavirus
from the universities of Udine and Trieste causing alarm that the
coronavirus
could cause mass infections on both campuses. Both universities have suspended all classes and are investigating all suspected cases
.
There are at least more than seven thousand suspected cases in
Italy
thats needs to be screened and investigated for the
coronavirus
as they could have been in contact with those infected.
Italy
's top football league has postponed three matches scheduled for Sunday in the northern regions of Lombardy and Veneto after the deaths of two people infected with the
coronavirus
.
On orders from the Italian government, the Series A games between Inter Milan and Sampdoria, Atalanta and Sassuolo as well as Hellas Verona and Cagliari were called off.
"The government is working on urgent measures to decisively confront and contain the cases of
coronavirus
contagion," Sports Minister Vincenzo Spadafora told a press briefing.
He added, "Following measures taken by the cabinet for protective reasons and maximum precaution, on orders of the government, I am asking you to suspend all sports events of every level and discipline planned for the Lombardy and Veneto regions on Sunday."
For more updates on the
Italy coronavirus
outbreak, keep checking at:
https://www.thailandmedical.news/articles/coronavirus